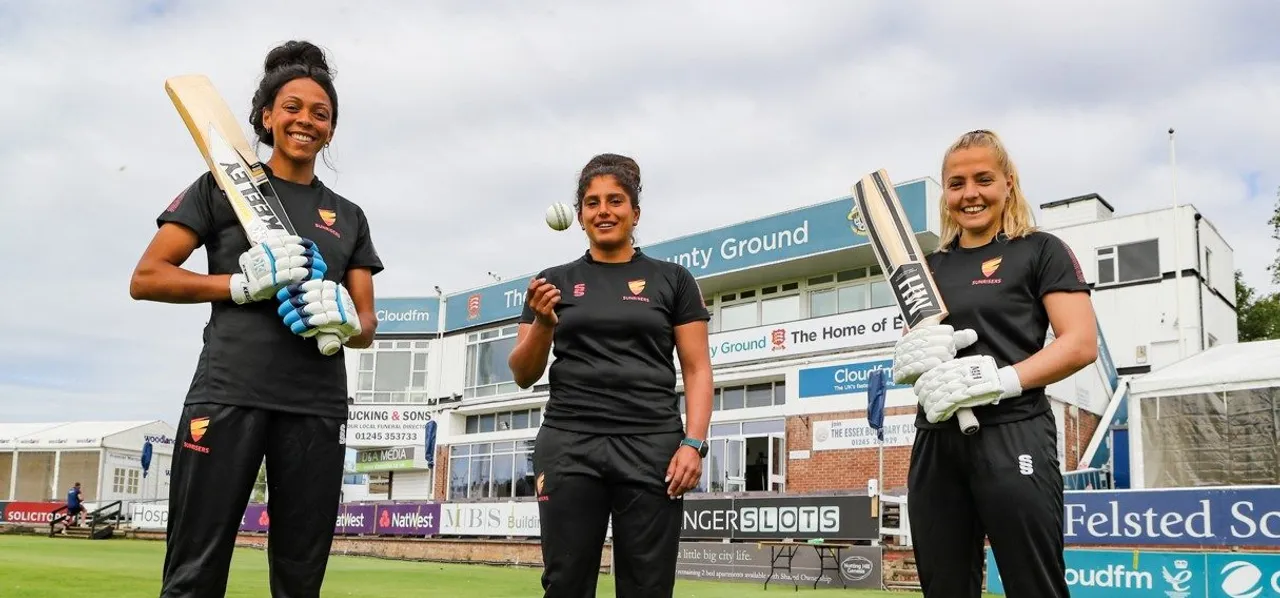 Sunrisers, London and East Region based team, have announced their squad for the
Rachael Heyhoe Flint trophy
, which set to kick off on August 29. Wicketkeeper-batter Amara Carr will lead the side.
The trio of Carr, Naomi Dattani and Cordelia Griffith, who received
regional retainers
from London and East regional hub form the base of the squad. Dattani represented Western Storm in the last season of the Women's Cricket Super League (WCSL) and Griffith was part of the Yorkshire Diamonds squad.
The England and Wales Cricket Board (ECB) have allocated Fran Wilson and Mady Villiers to the club as part of the decision to allow England training squad to play first two matches of the competition.
Once the squad for  
England's five-T20I series against West Indies
is announced those not a part of the side will return to represent their respective franchises for the final rounds of the RHF Trophy.
Sunrisers are grouped with Southern Vipers, Western Storm and South East Stars. They will face the Vipers in Chelmsford on the opening day of the tournament.
Squad:
  Amara Carr (c), Naomi Dattani, Cordelia Griffith, Jo Gardner, Sonali Patel, Kelly Castle, Hayley Brown, Katie Wolfe, Scarlett Hughes, Emily Thorpe, Katie Midwood, Mia Rogers, Gaya Gole, Grace Scrivens, Lissy Macleod, Fran Wilson, Mady Villiers.