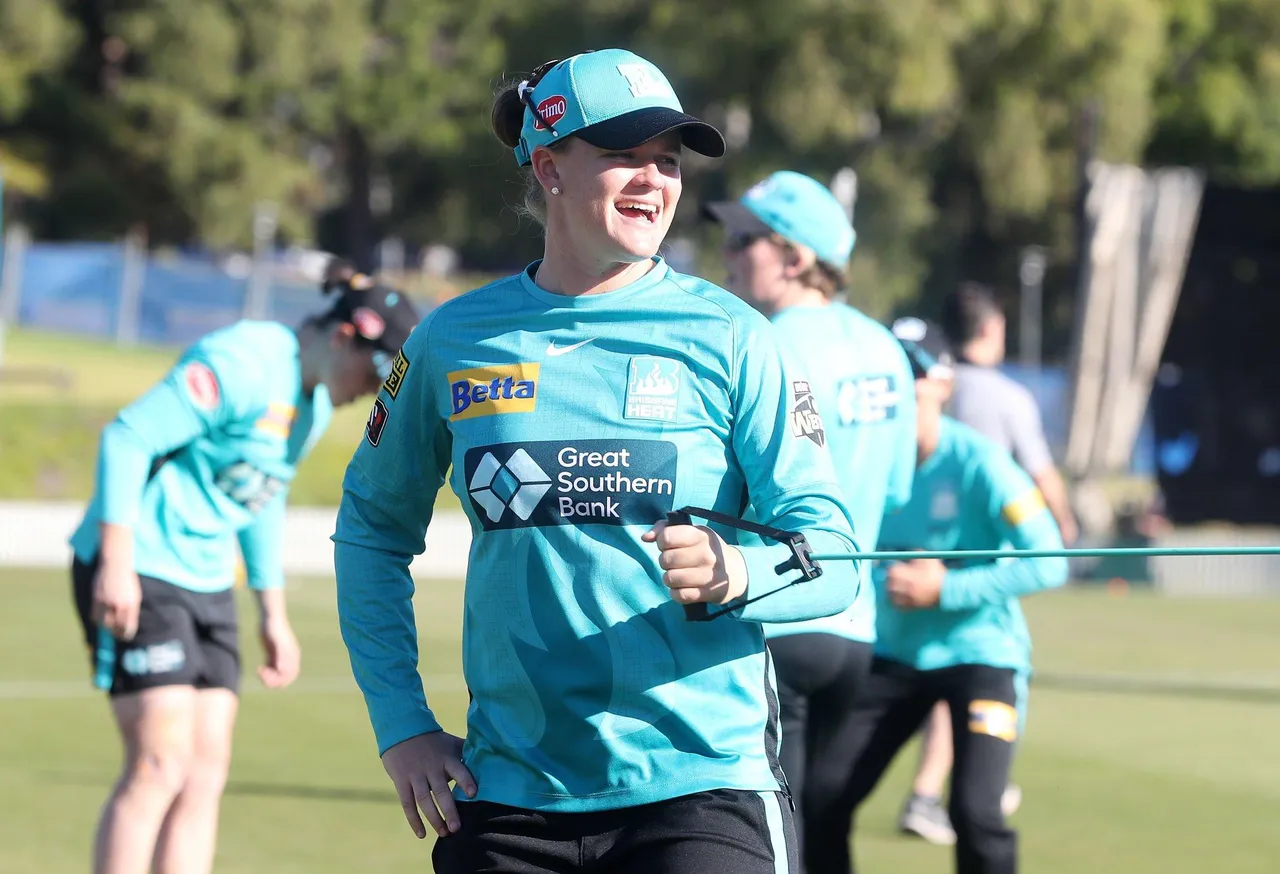 Allrounder Jess Jonassen has re-signed with Brisbane Heat ahead of the ninth edition of the Women's Big Bash League (WBBL). She has represented Heat since the commencement of the tournament in 2015 and has extended her contract with the club for another two seasons. She alongside the men's captain Usman Khawaja will be present at the Allan Border Field on the 19th of August as a part of the national launch of 'Play Cricket Week' that will start next week throughout Australia.
To date, Jonassen is the most successful bowler in the tournament's history with 138 wickets from 119 matches. She has also amassed 1858 runs which include six half-centuries. She was part of the squads which won back-to-back titles in the fourth and fifth seasons of the WBBL and has been captaining the side since the retirement of Kirby Short.
Last season Heat finished third on the points table with eight wins from their 14 matches. Jonassen led the way as she picked 25 scalps at an average of 15.56 and to add to her tally, she also scored 148 runs at a splendid strike rate of 134.54.
"I know that as a group, there is an incentive to improve. We've been close the past two seasons but haven't gone on with it, so I'm excited to see what we can achieve this season," Jonassen said.
The Queensland allrounder has played 44 matches as the captain and has won 25 of them with an impressive win-loss ratio of 59.52 percent. Overseas drafts have been introduced in the WBBL for the first time this season. Each team can pick a maximum of three and a minimum of two overseas players through it. The Draft will be held in Melbourne on September 3.
"The International player draft will change things a bit for teams, so it's going to be important to make sure we take advantage of our existing combinations and player development," Jonassen added.
The international stars can put themselves in any of the three categories, gold, silver, and bronze while the players for the platinum category will be decided by Cricket Australia. The nomination process is currently underway. Each club can retain only one of their marquee internationals. There's no such process for the domestic players and they will be contracted the same way as always.
Danielle Wyatt, who represented Heat in the latest season, is also one of the nominated English players. If Amelia Kerr also comes up in the draft scenario then it will be intriguing to see whom the club will retain because both had an impactful season last year.
Brisbane Heat squad so far: Jess Jonassen, Georgia Redmayne, Grace Parsons, Charli Knott, Ellie Johnston, Courtney Sippel, Grace Harris, Laura Harris, Nicola Hancock, Mikayla Hinkley.