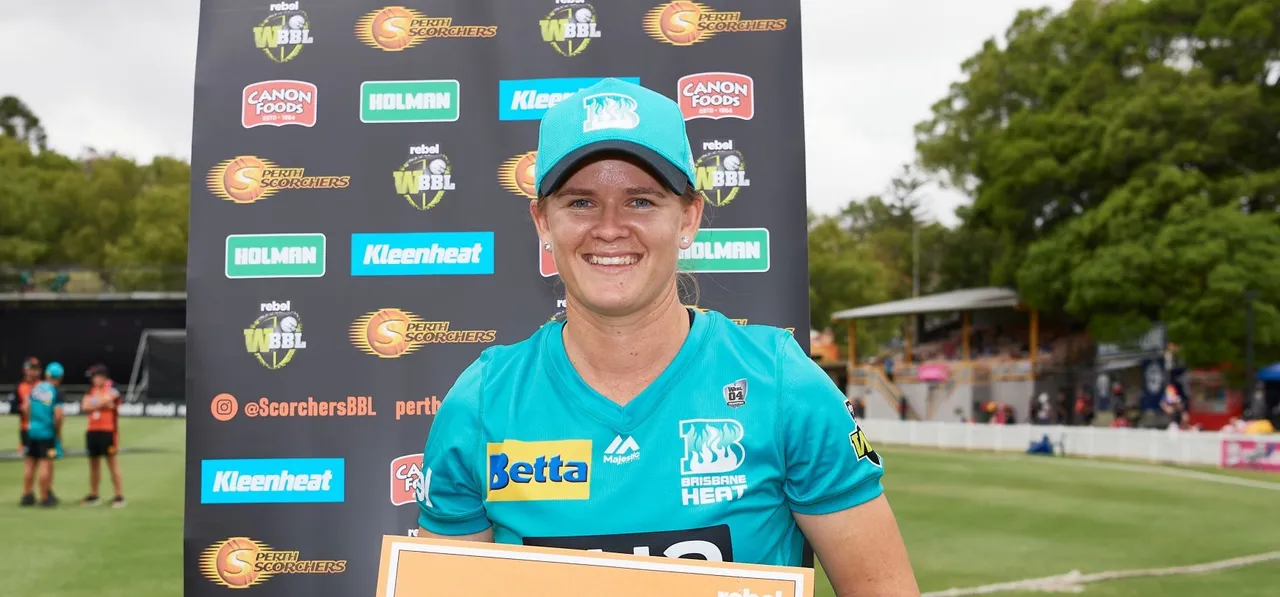 Jess Jonassen has signed a three-year deal with Brisbane Heat and also been handed the captaincy as the club prepares for their title defence. The announcement was made via press release on Thursday (July 30).
Jonassen's rise to captaincy comes as no surprise after she was announced
skipper of Queensland
for the Women's National Cricket League season earlier this year. The Australian allrounder takes over from Kirby Short who
announced her retirement
at the end of last Women's Big Bash League season. Short led Heat to back-to-back WBBL titles in the fourth and fifth seasons.
Jonassen's signing comes as a big boost to the club after their mainstay Beth Mooney signed a
two-year deal with Perth Scorchers
.



So happy to be staying with @HeatBBL - nowhere else I'd rather be. Such an honour to be named captain of such a great team, bring on #WBBL06 #BringTheHeat https://t.co/CnMh4omqzr


— Jessica Jonassen (@JJonassen21) July 30, 2020
The 26-year-old has been a member of the Heat squad since the WBBL's inception. She is their highest wicket-taker with 75 scalps and second-highest run-getter with 1378 runs. The elevation to captaincy thus seems like a natural progression, especially after Jonassen enjoyed her most successful WBBL season in 2019, where she scored 419 runs and also took 21 wickets.
She joins Australia and Queensland teammate Delissa Kimmince as only the second contracted member of the Heat squad for the 2020 season of the competition.
Jonassen, who played a lead role in Australia's fifth T20 World Cup win - including taking three wickets in
the final
- had previously indicated she was
keen to stay
with the club. Upon confirming the signing, she said she felt "privileged" to be able to lead the side, and is keen to "embrace" the challenge of having to defend the title.
"We know we will be tested on a number of fronts this summer, but I firmly believe we should embrace those challenges and be ready to perform to the best of our ability, individually and as a squad," she said. "We have seen the WBBL perform an increasingly valuable role in growing the game with women and girls and inspiring them to support and participate in cricket, especially when you see how big the World Cup was for the game in this country."
"As a Heat player, the memories of the support we received at home and away in the past two championship seasons from our fans, and our friends and families, still gives me goosebumps and it is a greatest incentive we have to produce our best again this season."
"With Kirby stepping down after playing such an influential role with the club, it's a privilege to take on the job as skipper, and I'm excited to be part of what we are building here."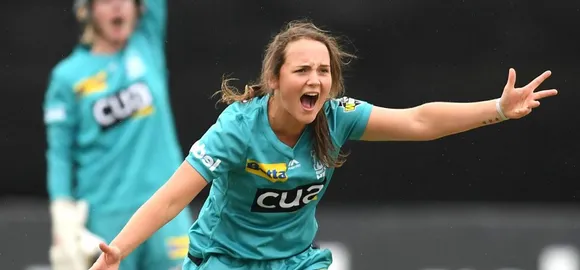 Amelia Kerr played an important role in Heat's title defence last season. © Getty Images
Having secured one of their mainstays, it is now expected that Heat will announce a flurry of signings over the next few weeks. The contract window is meant to close on September 25 and the club only have two players on their roster.
They are likely to face tough competition in their attempt to retain the likes of allrounders Grace Harris and Sammy-Jo Johnason - the latter who
made the move to New South Wales
for the WNCL. The exit of Mooney leaves Heat needing to find a strong wicketkeeper and top-order batter.
All three of Heat's overseas slots are to be filled as well. Last year the club were home to the New Zealand duo of Maddy Green and Amelia Kerr - both of whom played crucial roles in the team's triumph.
Heat head coach Ashley Noffke said the club are in the process of putting together a strong group for the sixth season of the competition. He added that Jonassen's promotion to captain would help her take her game to another level.
"JJ has been a senior player in the group for some time and we know the special qualities she can bring to the group," he said of Jonassen. "Her international experience is a bonus for us in terms of how we will look to operate within the squad.
"The leadership is a great chance for her to take her game to another level again after really impressing with her consistency in the past two seasons, which is why we believe she is such an important signing."