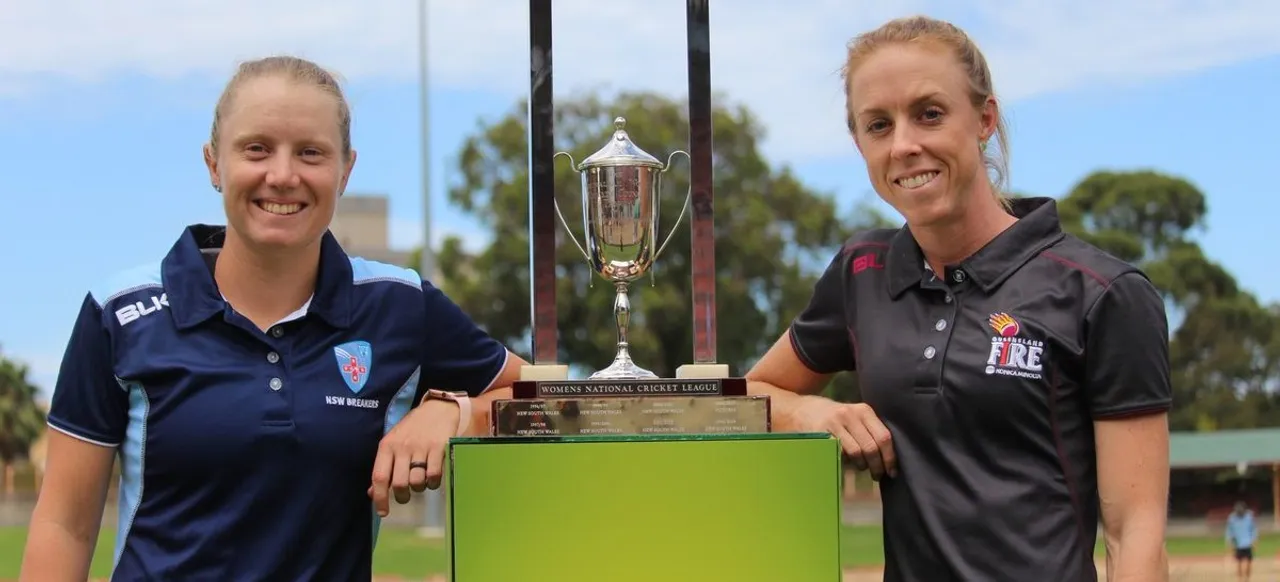 Kirby Short, captain of Queensland in the Women's National Cricket League (WNCL) and Brisbane Heat in the Women's Big Bash League (WBBL), has retired from all forms of cricket, Queensland Cricket announced on Friday (February 7).
Short had told her team-mates last week about her intention to retire after the final round of the WNCL games. But, sadly for her, Queensland's final match against South Australia was washed out and they finished third.
The 33-year-old has played for 15 years and has gone to represent Queensland in 72 one-day games and 49 T20 games for the club. In the WBBL, Short played for Brisbane Heat. She led Heat in their title-winning campaigns in 2019 and 2020. 
A selfless captain, Short sacrificed her opening position for Heat in the fifth WBBL season. She came lower down the order and often gave big-hitters such as Grace Harris, Jess Jonassen and Maddy Green chance to showcase their skills. Coming down the order, she remained calm in tense run-chases. Her calm nature reflected on her captaincy.
"As a player and as a leader, she was dedicated and selfless in putting the team before her own interests," said Chris Simpson, chairman of Queensland Cricket.
"Queensland Cricket wishes her every success for her future as she steps away from playing, although I am sure she will continue to be a strong and positive force for cricket in Queensland as she moves into the next phase of her life.''
Queensland CEO Tory Swenson also lauded Short for being a perfect role-model and leader par excellence.
"She is a wonderful role model and has played a significant role in driving participation for girls,'' said Tory Swenson, CEO of Queensland, lauding her for being a role model and leader par excellence.
"Kirby has excelled in her chosen profession as a teacher, and the outstanding example she has set for players who have come into our teams cannot be understated. Her poise on and off the field has been wonderful to observe. You only need to revisit her speeches after the Heat's two championship wins to understand why she is so respected by her peers and the fans of the game in general."