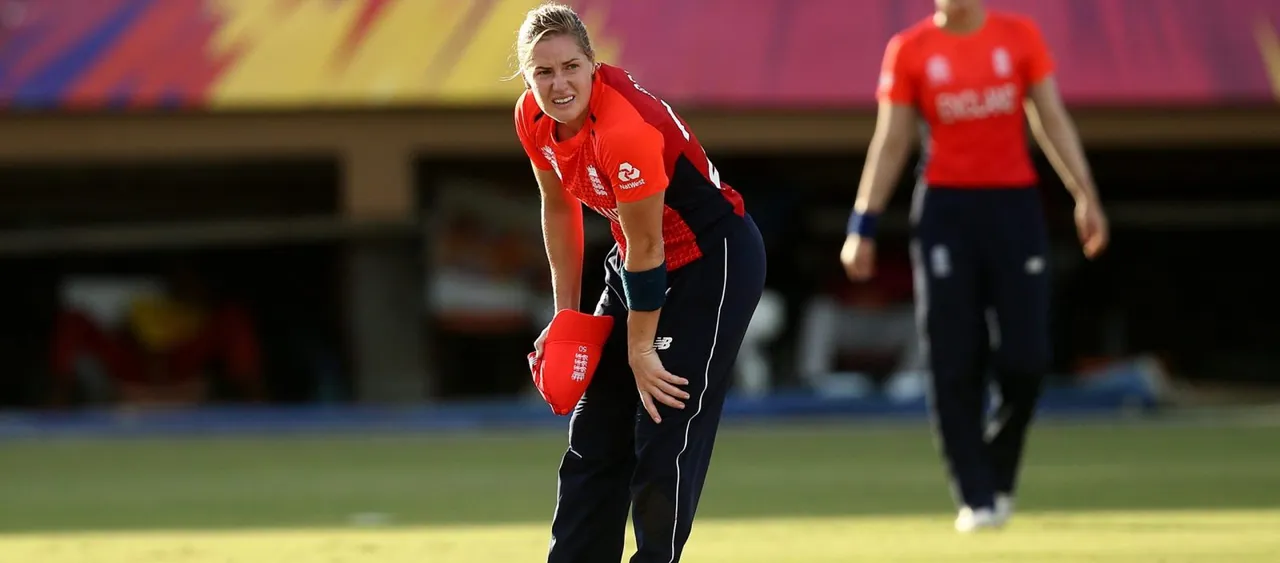 Katherine Brunt, the England fast bowler, has said that the reason given by the International Cricket Council for the postponement of the Women's World Cup from 2021 to 2022 was "not good enough."
Earlier last month, the ICC announced that the Women's ODI World Cup that was scheduled to happen in New Zealand in February 2021 would be postponed to 2022, citing that that teams would not have enough time/ equal opportunity to prepare for the mega event given the constraints due to COVID-19. 
"Moving the event by 12 months gives all competing teams the chance to play a sufficient level of cricket ahead of both the qualification event and leading into a Cricket World Cup so the integrity of the tournament is maintained," Manu Sawhney, the ICC Chief Executive, had said.
ALSO READ - West Indies have been unbelievable through all this, says Kate Cross
Brunt, however, felt disappointed about the decision and said she was not convinced by the reasoning. "When it was announced, everybody realised how disappointed they were about it," she told BBC World Service's Stumped.
"I'm not sure everybody realised how much they were giving to get to that point. You didn't realise how you felt, but then it all just came crashing down - and for me, for not a good enough reason."
The 35-year-old also said that the conducting the ODI World Cup in 2022 - a year in which a number of teams will also compete in the ICC T20 World Cup and the Commonwealth Games in Birmingham - is going to be huge task both for the boards, logistically, and the players, in terms of workload.
"I've no idea logistically how they're going to make 2022 work, and how many players are going to end up crocked," she added.
Brunt, who has taken 150 wickets in 123 ODIs for England, played a crucial role in the team's 2009 and 2017 World Cup victories. With 18 months to go for the next World Cup - which will be her fifth in the 50-over format - she said the decision to postpone has made her anxious.
https://open.spotify.com/episode/1W2TflzuLy0KsHSTVRvPXY?si=TLVhpZcNSUqhBnTTVa399g
"I feel especially strange because I'm constantly thinking, shall I stop now? Shall I continue? What do I have to look forward to?"
"After we won in 2017, I didn't think I could physically and mentally give all that again. But the tournament (2021) just crept up on us. It has come so fast and I completely committed to it."
After six months without any international cricket, England are preparing for a five-match T20I series against West Indies, which will be held in Derby, beginning on September 21.