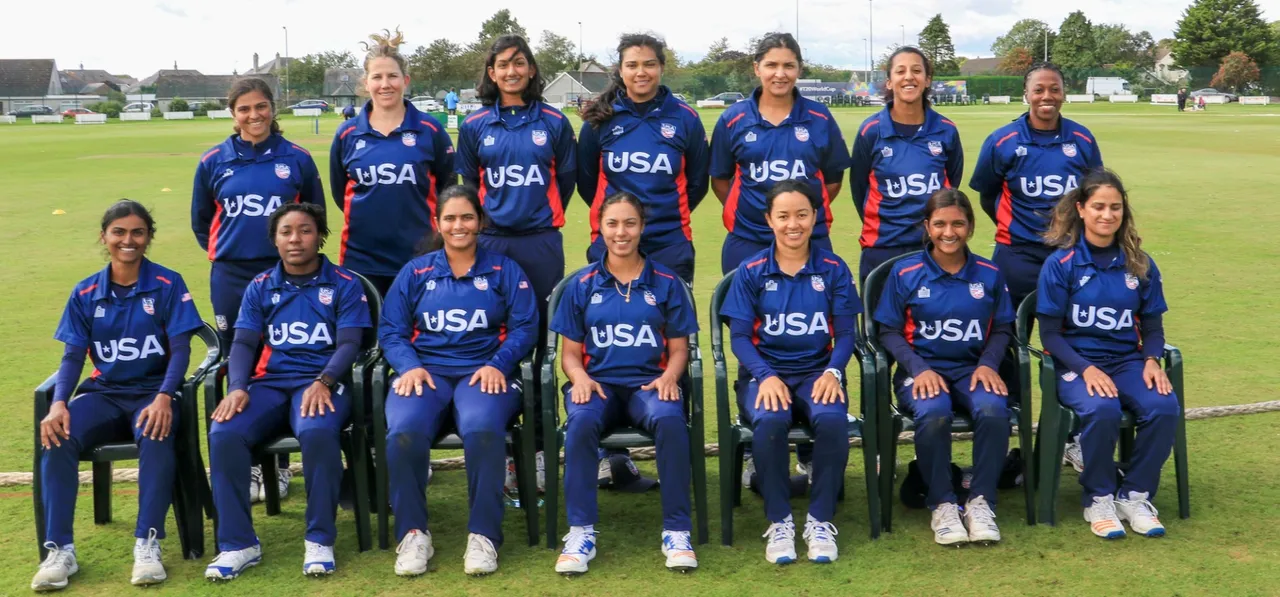 The USA Cricket has announced the probable for the women's national and the women's U-19 camps ahead of a busy 2021 calendar. While the national camp consists of 28 players, the U-19 squad – which is the first-ever in the country comprises 24 youngsters.
The camps come in ahead of a huge year for the women in the country with the World Cup Qualifier in Sri Lanka in July, followed by the T20 World Cup Americas Qualifier in September, which the USA is hosting and the inaugural U-19 World Cup which is expected to happen in December in Bangladesh.
Since nothing was possible last year due to the COVID-19 pandemic, the players from the 2020 national camp have been retained with new selections added to the original group. The camp will be continuously revised in consultation with the selection panel and coaches in line with the players' skill development, performance, fitness, and attitude.
ALSO READ: India set to return to international cricket with a home series against South Africa
National team head coach Julia Price, said, "I'm really excited that Team USA has the opportunity to return to cricket in 2021. It is a huge year for the USA in the women's game, particularly with some of the exciting new talent that we have coming through.
"In order for the USA to be competitive in world cricket, we need to keep challenging and pushing our current players to be committed, elite athletes. We also need to continue to grow and expose more American cricketers to the great game of cricket through our domestic programs.
"The 50-overs World Cup Qualifier in July will be a brilliant experience and provide us with a great exposure on the global stage. It will also hold us in good stead for the critical T20 World Cup Americas Qualifier in September," she added.
USA women's youth coach, Asif Mujtaba said, "I am eagerly awaiting the return of cricket in 2021 and it is fantastic news that we have now officially named the first-ever Women's National U- 19 Training Group for USA. We certainly have some great young talent across the country and I'm looking forward to working with everyone.
ALSO READ: World Cup qualification, ODI status are only in mind, says Zimbabwe coach Adam Chifo
"To be able to bring our best young cricketers into the same regionalised training hubs as the National Training Group is certain to be beneficial and will help us develop the next generation of women's cricketers for Team USA," he said.
The association will also shortly announce the underlying domestic structure to support the females in the training camps and also provide a wider pool of increased opportunities. Plans are also on to separate two combined areas and forming a zonal structure that is more consistent with the six USA Cricket zones.
The tournament is likely to be structured around four areas – Combined East and Mid-Atlantic Zones (East Area), Combined Midwest and South Zones (Central Area), Standalone South West Zone (South-West Area) and Standalone West Zone (West Area).
Senior probables:
Akshatha Rao, Anika Kolan, Candacy Atkins, Chetnaa Prasad, Claudine Beckford, Erica Rendler, Gargi Bhogle, Geetika Kodali, Holly Charles, Isani Vaghela, Laasya Mullapudi, Lisa Ramjit, Mahika Kandanala, Moksha Chaudhary, Nadia Gruny, Nikhila Ravi, Onika Wallerson, Samantha Ramautar, Sara Farooq, Shebani Bhaskar, Shinead Emerson, Sindhu Sriharsha, Sindhuja Reddy, Sugetha Chandhrasekar, Triveni Suryakant Rane, Uzma Iftikhar, Yashaaditi Teki, Zeenat Kauser .
U-19 probables:
Aafia Khazi, Alicia Fernando, Anika Kolan, Anika Kumar, Aparna Gurumurthy, Bhumika Bhadriraju, Chetnaa Prasad, Disha Dhingra, Harika Amenini, Isani Vaghela, Isiri Prasad, Jivana Aras, Kasturi Vedantham, Krisha Aggarwal, Laasya Mullapudi, Lisa Ramjit, Mitali Patwardhan, Nishka Kumar, Pooja Shah, Ritu Singh, Sai Tanmayi Eyyunni, Snigdha Paul, Suhani Thadani, Trisha Bhima.