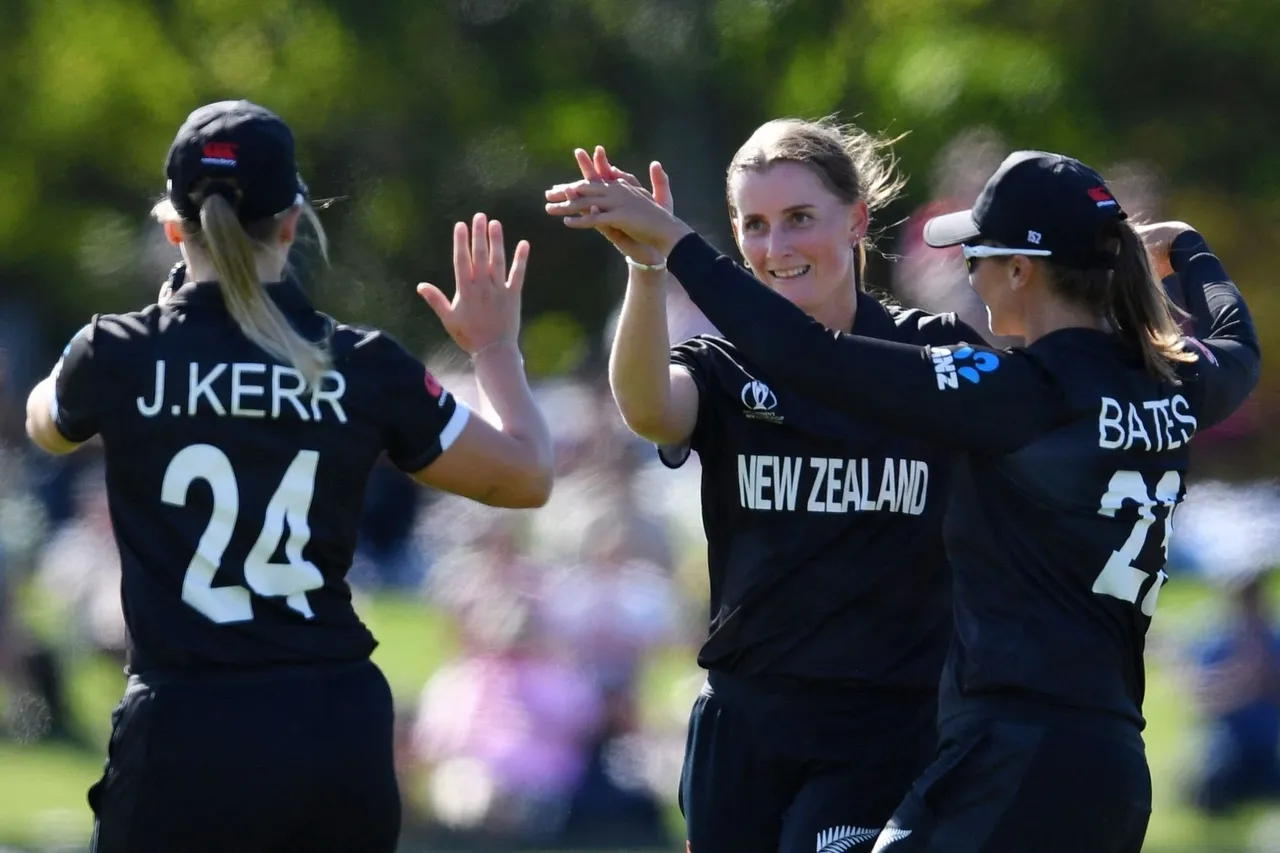 New Zealand have recalled pacer Rosemary Mair and wicket-keeper Izzy Gaze for the limited over tour of Sri Lanka as they announced a 15-member squad on Friday (June 15). White Ferns will play three T20Is and three ODIs in the series that's scheduled to start from June 27.
Mair, who last represented New Zealand in the Birmingham Commonwealth Games 2022, has taken 22 international wickets so far from 35 matches. 19-year-old Gaze was part of the squad that toured West Indies but missed out on the T20 World Cup 2023 after being part of the inaugural Under-19 World Cup in South Africa.
"We're excited to have Rosemary and Izzy back. Both players have worked hard on their respective games since their last international tours and we're looking forward to seeing how they handle the challenges that this tour will bring," Ben Sawyer, head coach, said.
"They both bring their own unique strengths to the group and we hope that they'll contribute to what will hopefully be a successful tour."

Batter Lauren Down has opted out of the tour because of personal reasons, while allrounder Hayley Jensen is still recovering from the knee surgery she had in April. Kate Anderson hasn't been considered for selection because of a finger injury.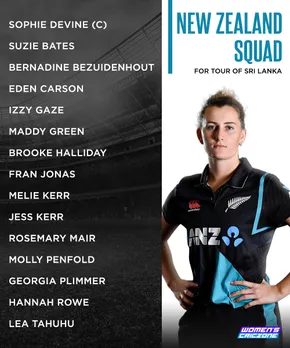 This is the first time New Zealand are travelling to Sri Lanka for a bilateral tournament in women's cricket.From the squad of 15, only skipper Sophie Devine and veteran Suzie Bates have the experience of playing in Sri Lanka. 
The ODIs will be part of the ICC Women's Championship (IWC). Currently New Zealand are at number three spot with eight points from six matches, while Sri Lanka have managed only two wins from nine matches and are languishing at the number seven spot in the table. 
"This is the first time almost all of the squad will have experienced playing in Sri Lanka so it's a good opportunity for our players to develop their game in testing sub-continent conditions," Sawyer added. "Sri Lanka will pose challenges with the unfamiliar conditions out in the middle, but also with the heat and humidity, so we will need to be able to adapt quickly both on and off the field."
"The group has been really fortunate to have experienced some unique conditions with the recent trips to Antigua and South Africa. We adapted to similar heat and conditions in the West Indies, so that experience should bode well in Sri Lanka."
ALSO READ: Being Bernadine Bezuidenhout
The ODIs will be played at the Galle international stadium and the T20Is are scheduled at the P Sara Oval in Colombo from July 8.
New Zealand squad: Sophie Devine (c), Suzie Bates, Bernadine Bezuidenhout, Eden Carson, Izzy Gaze, Maddy Green, Brooke Halliday, Fran Jonas, Melie Kerr, Jess Kerr, Rosemary Mair, Molly Penfold, Georgia Plimmer, Hannah Rowe, Lea Tahuhu
Fixtures:
June 27 - 1st ODI
June 30 - 2nd ODI
July 3 - 3rd ODI
July 6 - T20 Warm up: Sri Lanka President XI vs New Zealand
July 8 - 1st T20I
July 10 - 2nd T20I
July 12 - 3rd T20I