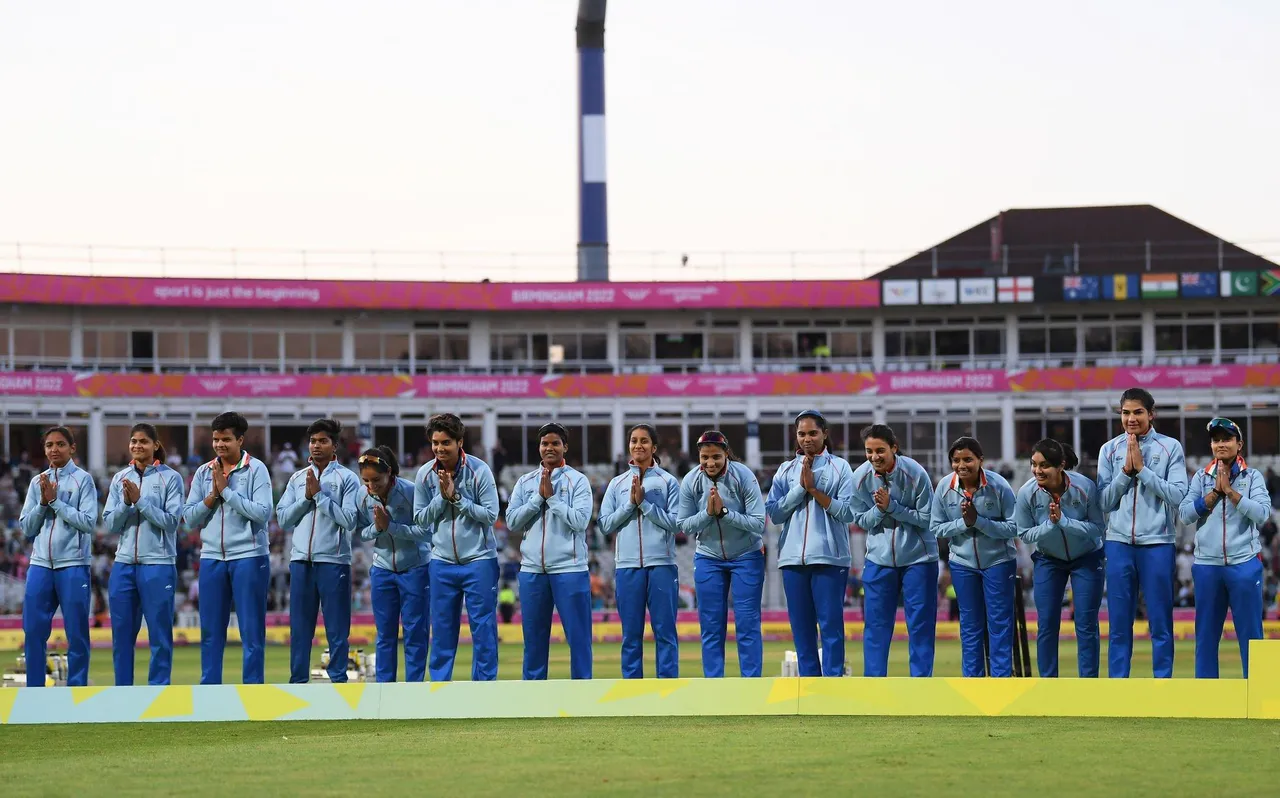 The International Cricket Council (ICC) has confirmed that cricket will return to the Olympics after a gap of 128 years when it features at the Olympic Games in Los Angeles in 2028 (LA28). The International Olympic Committee (IOC) formally approved the inclusion of cricket at the 141st IOC session in Mumbai on Monday (October 16).
Earlier, the LA Local Organising Committee had recommended cricket along with four other sports and last week IOC approved it before voting in Monday's session in Mumbai. Cricket's only appearance at the Olympics came way back in 1900 in Paris when Great Britain and France participated in the men's event. This time around both the men's and women's cricket in the T20 format will feature at the games. 
According to the release by ICC, The Olympics Games will have an estimated audience of more than 3 billion viewers across tv and digital platforms and Greg Barclay, ICC Chair, expressed the governing body's happiness on the inclusion of cricket and added that Olympics hopefully will be a great experience for the players and the fans.
"We are thrilled that cricket's inclusion in the LA28 Olympic Games has been confirmed by the IOC Session today. To have the opportunity to showcase our great sport at the LA28 Games and hopefully many Olympic Games to come will be great for players and fans alike," Barclay said.
"I'd like to thank the International Olympic Committee and LA28 for their support and for their trust in our organization's ability to deliver a world-class event and countless new Olympic fans from all over the world. The fact that the IOC confirmation of our selection occurred here in Mumbai, during the ICC Men's Cricket World Cup, is truly icing on the cake. The innings has just begun, and we can't wait to see where this incredible journey leads." 
When the LA28 gets underway and if India qualify for the event, it will be their third multi-games event having featured in Commonwealth Games 2022 and Asian Games 2022 so far. 
Former Indian captain Mithali Raj also expressed her excitement in the inclusion of cricket at the Olympics. 
"It is so exciting that cricket is now an Olympic sport and will make its return at LA28. Players will get the chance to compete for an Olympic gold medal and be part of the games which will be so special. It's also a chance for more fans around the world to enjoy our fantastic sport," Raj said. 
Cricket was one of the six sports approved for inclusion by the IOC during the meeting in Mumbai along with Baseball/Softball, Flag Football, Lacrosse and Squash.