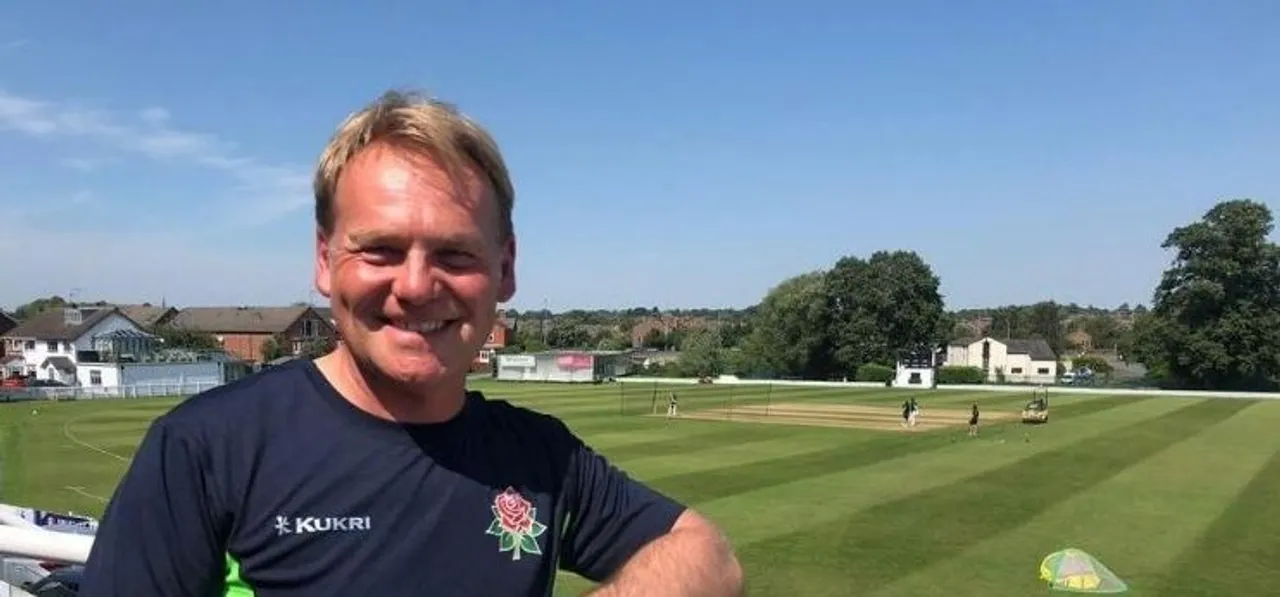 Paul Shaw, Thunder head coach, believes that the Regional Centres of Excellence will take the women's game in England to a new level. Thunder, the North West region-based team, is one of the eight newly formed teams as part of England's new elite domestic structure and will take part in the special-edition 50-over
Rachael Heyhoe Flint trophy
, starting on August 29.
Shaw, who took charge as the coach of the side early in August for the 2020 season, lauded the efforts of the England and Wales Cricket Board (ECB) to get the domestic competition going despite the challenges owing to the COVID-19 pandemic.
"It's fantastic that we're back playing, and the ECB have been brilliant in coming up with this highly-competitive format in a condensed time frame," said Shaw in a statement.
"This is a really important summer for the girls, both playing and training wise, because we can start to look at some new girls and raise the standard of the cricket. What excites me is that this structure - the Regional Centres of Excellence - is taking the women's game to a whole new level."
ALSO READ: Alex Hartley to lead Thunder in Rachael Heyhoe Flint Trophy
Shaw, who previously worked as England women's head of performance, cited the example of Natalie Sciver's emergence in 2013 to talk about how they want to go ahead developing young players.
"My background at England level was about developing young players, and that's what we need to do here," he said. "Someone like Nat Sciver, who we brought into the 2013 Ashes squad, some people would think she came from nowhere, but we'd been watching Nat for some time beforehand. It's a new era in the women's game, and to be given the chance to use any experience and insight I have got is exciting."
It's a great opportunity to lay a really good foundation for the North West for the next few years. It's a little bit like helping to manage the professionalisation of the women's game, which I did with England when they introduced central contracts a number of years ago," he added.
"It's about helping to facilitate their return to training and playing, whilst also integrating the broader squad we will take into this competition over the next few weeks. I'll be taking the team through the games we've got this summer and, as I say, helping to lay the foundations for the next few years."
53-year-old Shaw feels the squad Thunder got has the right mixture of experience and youth and they would like to find the balance between winning and giving opportunities to younger players.
ALSO READ: England players released for first two round of RHF trophy
England internationals Kate Cross and Sophie Ecclestone along with rookie Emma Lamb will play in the first two matches of the tournament as part of the ECB's decision to allocate England squad players to each of the eight teams. The trio of Alex Hartley, Georgie Boyce and Ellie Threlkeld, who received
retainer contracts
 with North West region is also part of the squad.
"We have got one or two experienced players, who will be very important. But we have plenty of young talent. This competition is a balancing act. It's competitive and we want to win. That said, it is also a chance to give youngsters opportunities in a high-performance environment. That means next year, and the year after that, they will be playing a much bigger role. It's not easy balancing the win today and create tomorrow," he concluded.
Thunder are grouped alongside Central Sparks, Northern Diamonds and Lightning in the Northern group. They will take on Lightning at Trent Bridge on the opening day of the tournament.