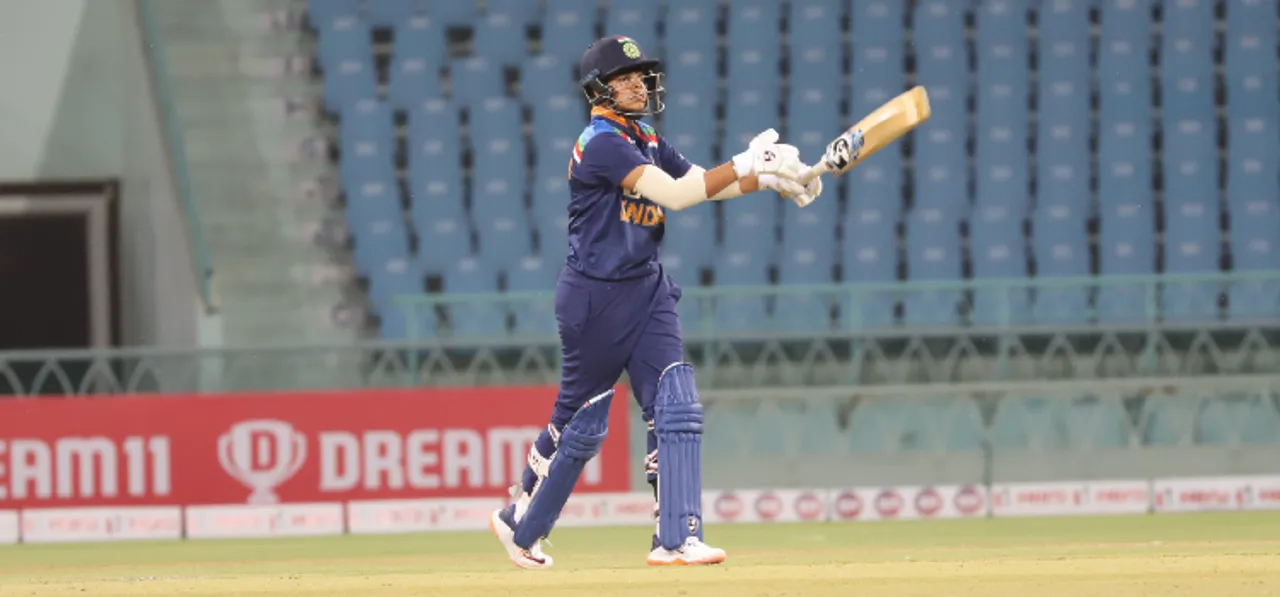 Teenage sensation Shafali Verma has said that training along with the Haryana men's team during the Syed Mushtaq Ali Trophy played a massive role in improving her game against fast bowling in the recently concluded South Africa series.
Speaking to ANI, Verma thanked the state cricket association for allowing her to practice with the men's team. "The reason behind the fast foot movement is the time I spent with the Haryana men's team ahead of Mushtaq Ali T20 tournament," she was quoted saying to the online news portal.
"What it did was that it helped my decision-making power at the crease as I was facing fast bowlers who were close to 140 Kmph mark. So, I had that extra second to decide if I wanted to go back or play on the front foot when I played in the T20I series."
The 17-year-old said that initially it was difficult and she was hurried at the crease. "But towards the end of the camp, I was middling the ball and that is when I knew that this worked. It was quite an experience to play with the men's team and has put me in a position wherein I have benefitted immensely."
Though Verma started the series with a brisk 23, she got better as the series progressed and
finished the series
with swashbuckling 60 from just 30 balls in the third T20I. She said that she needs to get to the next level and score a hundred, adding, "I must mention that the Indian team is a bundle of positive energy and the kind of motivation you get makes you excel further. But yes, I'm looking to turn the 60s into 100s."
When asked about moving to the top of the ICC ranking in the T20I format, Shafali Verma said that she plays to win games for India and the records are just a bonus to boost the morale.
"Be it for my state or India, my job is to bat the opposition out of the game. Records definitely sound good and boost the morale after the game, but during the match, I only want to score runs," she concluded.