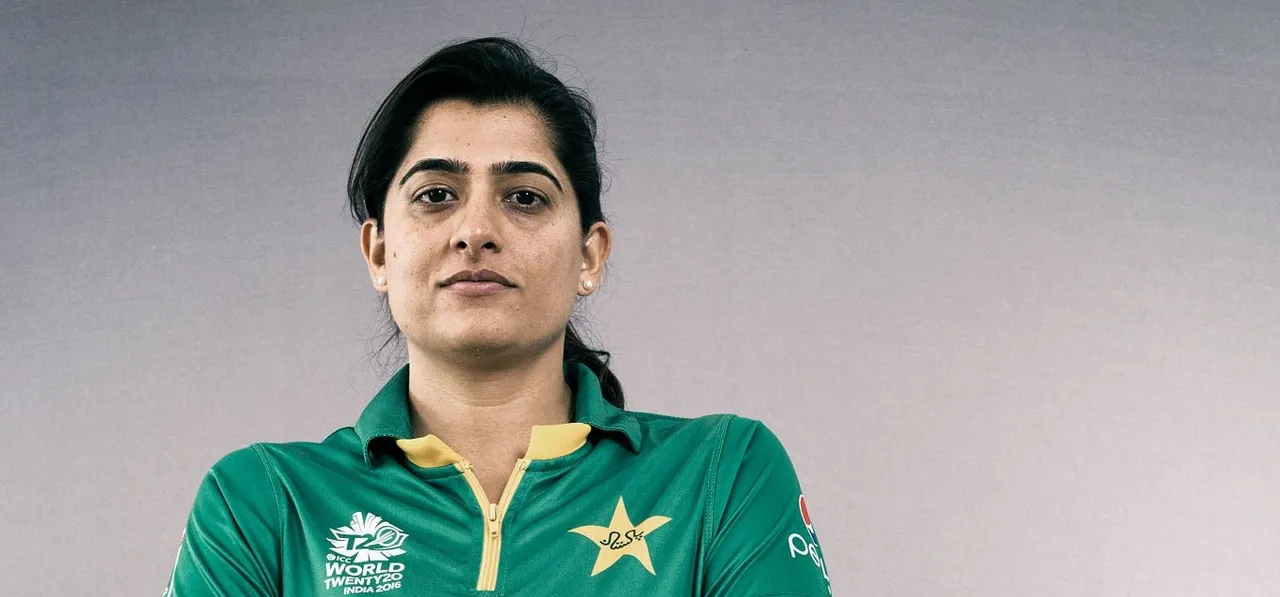 This article was originally published in the third issue of the Women's CricZone Magazine.

An ode to a retired cricketer starts with their feats with bat and ball. A list of records to validate a claim to greatness, perhaps. Then, if they are among the few whose influence has surpassed the numbers game, there is an examination of what they meant to the sport and the people who watched them.
But, for a commendation of the life and work of Sana Mir, newly retired and undoubtedly a modern-day great, this template is insufficient. Because Mir was never just about the cricket; from debut to retirement earlier this year, she was about something bigger.
Mir's career, unlike that of many exalted cricketers, cannot be distilled into a single shot or a typical flick of an off-spinner's fingers. (After all, she played so much of her cricket away from the cameras). To remember her as a former Pakistan captain – even though only Misbah-ul-Haq and Imran Khan have led the country in more international matches – is not doing justice to the kind of leader she is. To remember her by the matches she has won for her side – none bigger than the effort against England in 2013 for their first win against that team – is to diminish the rights and respect she's won for them. She also can't be defined and deified by her numbers. Not because the stats don't flatter her; on the contrary, she's peerless: a veteran of 226 internationals, her country's leading international wicket-taker, a rare allrounder with the double of 1000 runs and 100 wickets in ODIs – but, because, to define her by those numbers is egregiously underselling it.
Sana Mir isn't just a cricketer, a captain, a record-breaker, a match-winner. She's a game-changer, a life coach, a sage, a philosopher, a visionary, a guiding light, an influencer. What do you call someone who makes you want to be a better human being? She is that person.
To celebrate her career is to celebrate her words, and the many actions, small and big, that amplified them.
To celebrate Sana is to understand the big picture.
ALSO READ: Becoming comfortable in my own skin
In late 2018, aged 32 and 13 years into her international career, Mir claimed the No.1 ranking for ODI bowlers. A celebration wouldn't have been remiss, and indeed, the off-spinner, who'd added new strings to her bow in recent months, including a leg break, was elated. For someone who had dropped out of engineering all those years ago to pursue cricket when there was no career in it, for a girl who because of a stress fracture in her back gave up an ardent dream to run in like Waqar Younis and bowl fast, for an ex-captain rediscovering herself as a bowler, an 'old' player showing she deserves a place on the team, the No.1 rank was a validation of the journey she had been through.
But rather than bask in well-deserved personal glory, her statement then was an exhortation: "It (the No.1 ranking) will open opportunities for girls back home, breaking the barriers in their own mind that they can be the best in the world," she told the ICC during the T20 World Cup soon after she rose to the top. "And, hopefully it will end the debate about whether we should invest in women in sports – because they say 'they don't give results, they aren't good enough'. I would love to end that debate."
It came as no surprise that Mir used a platform given to her to seek to effect change, to throw the spotlight elsewhere. She does this as a habit.
In 2017, amid swirling questions of retirement, she top-scored with a fifty for her side at the World Cup in her landmark 100
th
 ODI at Taunton. Likely playing her last World Cup, the day could have been about her. But Sophie Devine's nine sixes in overhauling a meagre target of 145 in just 15 overs had eliminated Pakistan and Mir chose to make it about what she wanted to see change in the system back home in the next four years. Getting reserve players ready, improving competition, more multi-day domestic cricket, defensive batting, attacking batting, seam bowling, playing under pressure – with the world media watching, point by point she gave the administrators back home a wish list.
Earlier that year, in Colombo, she tossed one up and had Bangladesh's Jahanara Alam bowled to become the first Pakistani woman and only the 15
th
 in the world to reach 100 ODI wickets. And with it, just the sixth to do the double of 1000 runs and 100 wickets in the format. She raised folded hands and looked skywards, relief and joy evident before she was surrounded by equally delighted team-mates. But that was the extent of celebrating herself. At the end of the game, when we spoke, she took a step back to turn the spotlight on a shy Ghulam Fatima, a young bowler who had picked up the match award a day after her international debut. Once the cameras were off, as the newbie giggled and hid behind her skipper, she got an arm around her shoulder and some encouraging advice: Keep doing this, and your confidence will grow. It was easy to see why most of her teammates look upon Mir as a beloved sister.
As for her message that day: "I want
to have a culture of sports … Not just cricket, but all sports. Until we have a culture of sports in the country, we cannot produce consistent results or strong reserve players."

 

Read the full article here.