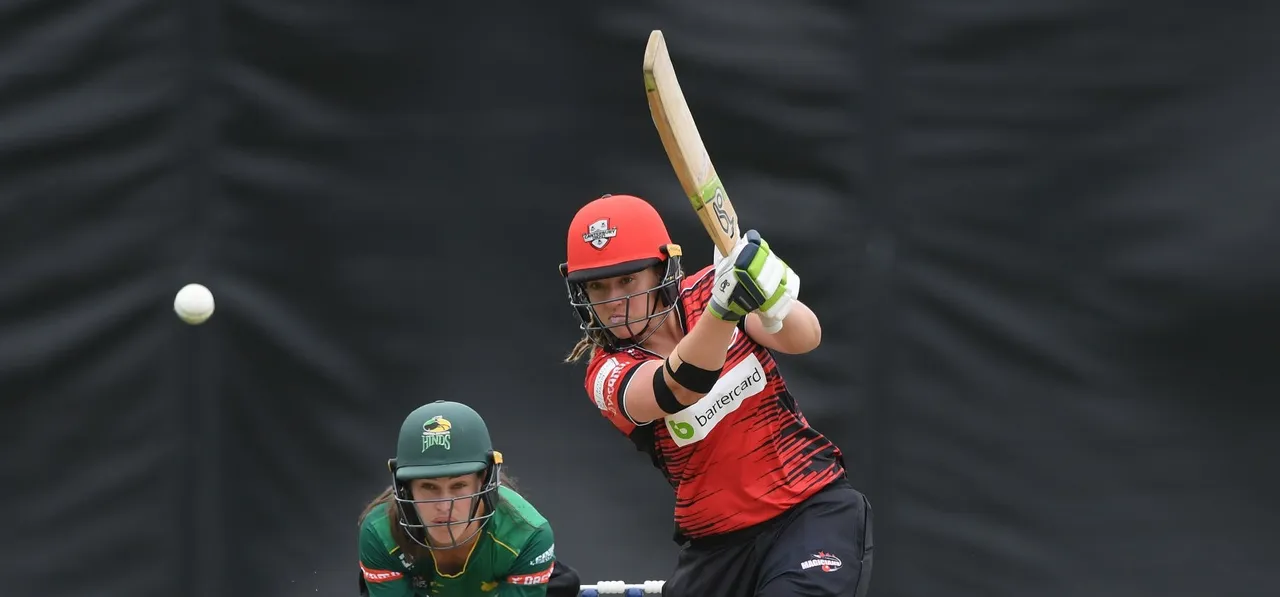 This article was originally published in the first issue of the Women's CricZone Magazine.
Sun on your back, runs are easy to come by, the bowler looks fatigued and you are full of confidence, as you should be, playing a backyard game against your younger siblings.
The best comparison that can be made when talking about the difference between domestic and international cricket is comparing it with backyard cricket games. Domestic cricket is like when you are playing against your younger siblings, where you are better, more skillful, stronger and faster. You bat for a long time only choosing to let go when you have grown bored, or make a mistake playing an adventurous shot. Then you have a bowl, pick up a few wickets, try out your new variations and walk off the park happy.
Next, you reach the international level, and it's like playing against your older siblings. They are better— way better! They bat and bat and bat some more— they pick your variations and hit you around the park. You aren't used to going this long without taking a wicket or bowling a maiden. The day just doesn't seem to end, but passes you by in a blur. When you walk in to bat, runs are suddenly hard to come by. The bowling is faster, more accurate, and the fielders form an impenetrable ring around you. Your innings is short, and mostly edgy. After it's all over, when you are sitting alone dissecting the day's events, the doubts begin creeping into your mind, tearing your confidence to shreds.
***
When I made my international debut in 2011 (an ODI against Australia in Brisbane) I was a bundle of nerves. The first ball I faced was a knee high full toss that I solidly defended to extra cover. My first international runs came a few deliveries later, via an edge through the slip cordon for four. Not the most promising of starts; everything felt like it was happening at hyper speed.
ALSO READ: 'Complacency can be the end of you'
Honestly, Australia's opening bowlers weren't any better than those I was used to facing in domestic cricket, but the biggest difference was the fact that everyone who bowled was equally good— there wasn't a weak bowler I could look to target. Although I made a solid 36 in my first game before being run out, it felt as though that was just beginners luck. I was constantly filled with doubts about whether I was actually good enough to be playing at that level.
In a sport where it often feels like you are playing an individual game in a team environment, dealing with failure as a cricketer is extremely hard. In my first stint of playing for New Zealand, where failure happened more often than it did in domestic cricket, I certainly did not cope well. I was desperate for success and put so much pressure on myself that it had a negative effect on my performances. On the one hand I believed I deserved some success because I was training incredibly hard, but on the other, I didn't truly believe I belonged. The step between domestic cricket and international cricket felt so great that it was almost like playing a different sport.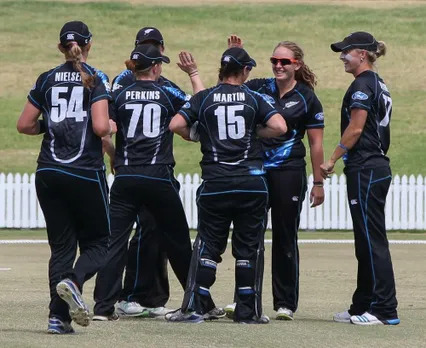 Frances Mackay celebrates with her teammates. © Frances Mackay
Strangely enough, it was in the series before I was dropped that it all clicked into place. It was during New Zealand's first league match of the 2014 World T20 against Australia. I was bowling the last over, and they needed 10 runs to win with two wickets in hand. I held my nerve and got the team over the line with three balls to spare. The feeling of winning a game for your country is second to none— it gave me a lot of confidence and showed me I was good enough to succeed at this level. Unfortunately, I wasn't selected for New Zealand again for quite some time, but I was able to bank away this experience and took great confidence and determination into my domestic cricket where I flourished and have averaged over 55 with the bat across both formats over the last five years.
ALSO READ: Marina Iqbal's journey into international cricket
One thing that I learnt through my time out of the international circuit was to enjoy the game and not carry the weight of my own expectation anymore. Training hard, putting myself out of my comfort zone, developing good situational awareness and most importantly, becoming comfortable with exactly who I am as a person and as a cricketer helped me return to the international setup. This left me able to think clearly and react purely on instinct when I took the field for domestic cricket and then international cricket
against India
earlier this year.
Over the years, I have had plenty of domestic successes as well as failures and learnt how to better ride the waves that come with top level sport. Understanding what is important to me and staying true to my values made me not only a better cricketer but a better teammate and person as well. I spent almost five years outside of the national side, initially desperate to be re-selected and get another go; later, these feelings transferred to a belief and understanding that I had the game and mental skills to be successful if I were to get another international opportunity and that my energies were better spent sharing my knowledge with others and enjoying my cricket and my teammates' company. I spent less time concerned with what people might think of me and more time focused on what I was doing and offering to the team. 
Read the full article here.