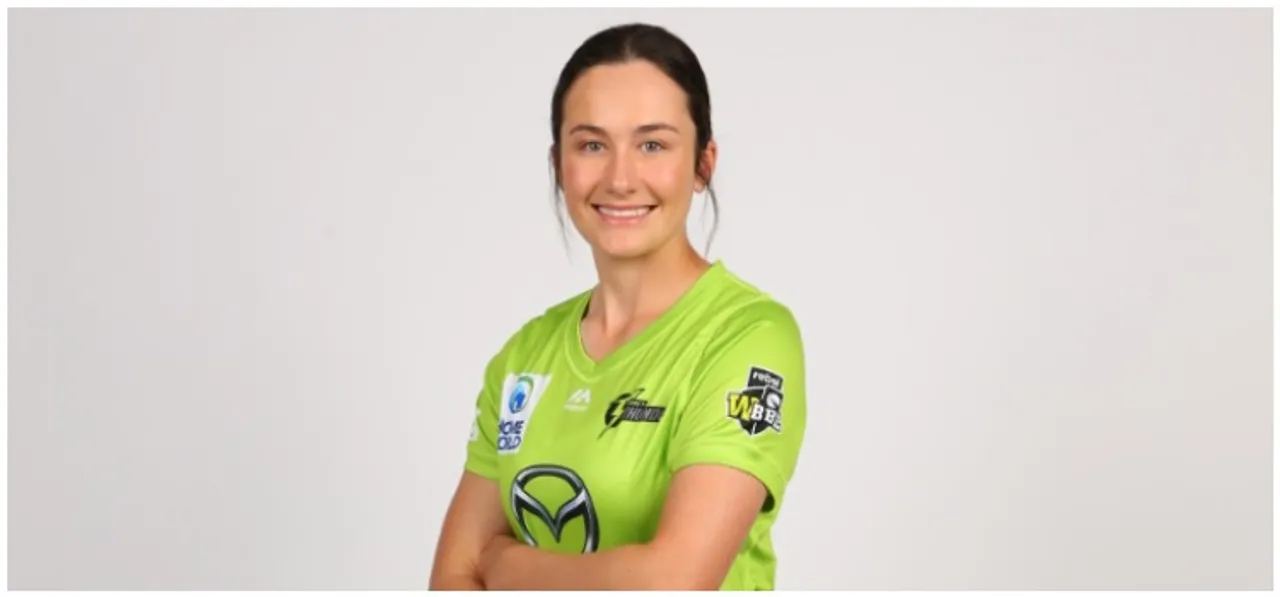 Teen Kate Peterson has said a "big weight" has come off her shoulders after she finished school and has now been included in Sydney Thunder's 15-member squad against Perth Scorchers on Wednesday (November 4) in the ongoing Women's Big Bash League (WBBL).

"It's a big weight off my shoulders, and I'm really happy to be back with the girls at Sydney Thunder and back to cricket," Peterson said. "The toughest exam was maths, but because I was at home it was OK; nowhere near as stressful as I thought it might be."

The 17-year-old quick has already spent three days in isolation in the WBBL Village as a part of the tournament rules before reuniting with her teammates on Tuesday (November 3). She replaces Gabby Sutcliffe in the squad.

ALSO READ: I always want to get quicker, says Sydney Sixers star Stella Campbell

Peterson, who signed a contract extension with the franchise for two years has also impressed head coach Trevor Griffin with her tremendous work ethic.

"Kate's desire and commitment to improve really stood out, and I know she's worked incredibly hard on her game over the winter," said Griffin. "For somebody so young, she can execute a yorker well and she's a real competitor in the field. She's a really exciting prospect."

Thunder enjoyed a successful last weekend registering back-to-back victories. After beating Adelaide Strikers by 58 runs on Saturday, Thunder were 80 for 3 on Sunday against Brisbane Heat when the rain came down in the 13th over. However, under the D/L method, Heat were set a target of 45 in five overs.

ALSO READ: The Australian Cricketers' Association to invest $3 million to support the players

But thanks to Samantha Bates and Heather Knight's fiery bowling as Thunder restricted Heat for 30 for 7 in five overs clinching a crucial 14-run victory. Meanwhile, Griffin said it was essential each player continues to maintain their momentum.

"I thought the players were outstanding on Saturday (during their win over the Adelaide Strikers)," he said. "On Sunday, the girls kept themselves switched on against Brisbane when they had to come off for the rain.

"A five-over innings can always be a lottery, and they went out and Sam Bates was outstanding when she bowled the second over. I thought the commitment shown in the field highlighted where the girls are at with their cricket.

"Something we identified at the end of last season was we'd let ourselves down in the field. We said we wanted to make a statement, by the way, we fielded this summer... we want to be one of the best fielding teams in the WBBL," he added.