The road to the ICC Women's T20 World Cup 2023 kicked off with the
" rel="noopener noreferrer">Europe
and
" rel="noopener noreferrer">Africa
qualifiers that saw
Scotland
and
Zimbabwe
book their places in the global qualifying event. Now, the action moves to the Americas, with Argentina, Brazil, Canada and United States of America set to compete in an eight-day tournament in Mexico. The teams will play each other twice in a round-robin format with the table topper progressing to the global qualifier.
Defending champions USA will begin the tournament as favourites, while both Argentina and Brazil will feature in an ICC event for the first time since 2012. All 12 matches will be played at the Reforma Athletic Club in Naucalpun beginning on Monday (October 18).
Ahead of the tournament,
Women's CricZone
gives you some vital information about the participating teams.
(Latest results = latest results first)
Argentina
ICC ranking:
33
Last played:
October 2019
Latest results:
L-W-L-W-W
© Cricket Argentina
Team Talk:
Heading into their first global tournament in nine years, Argentina are the competition's underdogs. Like all teams, they found it difficult to train much in the last 18 months, with the pandemic wreaking havoc in the country. However, they firmly believe they are prepared for the challenge ahead.
"We know that it will be a big challenge
after so many years, but we know that we can only go up from here, we have nothing to lose," Argentina vice-captain Alison Stocks told Women's CricZone in an earlier interview.

Argentina last played international cricket during the South America championships in 2019, where they lost to Brazil in the final. They will be looking to exact revenge on their cross country rivals, but will face an uphill task. As one of the more unfancied teams in the tournament, Argentina – a quickly improving side – will take plenty of lessons from their time in Mexico.

ALSO READ: The flight of the Flamingos: Passion and dedication drive Argentina skyward

Key player: 21-year-old Maria Castiñeiras is Argentina's highest run-getter with 104 runs in five matches. With an average of 26 and a strike rate over 140, the opener is one of the side's most powerful players. When she does well, Argentina invariably get over the line – as is evident from her average of 43 and strike rate of 159 in wins.

In a T20 tournament, Castiñeiras' ability to score quickly will be key for Argentina if they are to topple their more accomplished opponents.

Squad: Veronica Vasquez (c), Tamara Basile, Julieta Cullen, Maria Castiñeiras, Magdalena Esquivel, Albertina Galan, Catalina Greloni, Lucia Iglesias, Mariana Martinez, Malena Lollo, Constanza Sosa, Alison Stocks, Lucia Taylor, Martina Del Valle

 

Brazil

ICC ranking: 27
Last played: October 2019
Latest results: W-W-W-W-W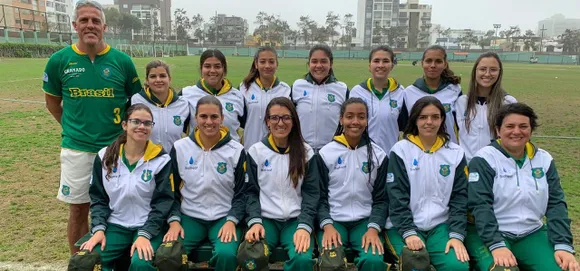 Brazil Cricket Team © Cricket Brasil

Team Talk: The highest-ranked team in the competition, Brazil are unbeaten in their T20I career so far, having won 10 out of 10 games. The South American champions will face stiff competition through this qualifier, but will do everything in their power to keep a clean slate.

With 14 of their players having been awarded central contracts in early 2020, the squad have had the opportunity to train and play together more often than their competitors. While the pandemic meant these opportunities were rather limited, skipper Roberta Morreti Avery said the group is better prepared, thanks to those chances, and can't wait to get stuck into the tournament.

"It's been great to have additional time to train and come together as a squad, but the uncertainty over the dates when the tournament would be played did make it a little bit complicated, so we are very happy to get to Mexico,' she told payntr.com.

Cricket Brasil Development Director Matt Featherstone admitted that while USA were the strongest team on paper, he believed Brazil have it in them to really push them. He added, however, that the organisation were looking at the bigger picture as well.

"This is a big tournament for us, and the results are important, but the critical thing is that we can go out and show people we can play cricket well and Brazil then becomes known as a cricket nation," he said.

ALSO READ: From quirky pastime to livelihood - Brazilian ladies pave the way

Key player: Highest wicket-taker. Third-highest run-getter. Joint-most capped player. Most matches as captain. Brazil skipper Roberta Moretti Avery is one of her country's most accomplished players. Her tally of 150 runs includes a high score of 68* – the highest individual score for Brazil – against Peru in October 2019. She has also taken 15 wickets with her medium pace in 10 T20Is.

Aside from her accomplishments within the game, in recent years Moretti Avery has also showcased what a wonderful leader she is, increasing awareness around women's cricket in the country through her active social media presence. Her understanding of the game, the drive to constantly improve and her composure in difficult situations will be important if Brazil are to make an impact in the tournament.

Squad: Roberta Moretti Avery (c), Marianne Artur, Karina Goncalves, Lara Moises, Nicole Monteiro, Alice Nascimento, Erika Ribeiro, Maria Ribeiro, Laura Silva, Maria Silva, Renata Sousa, Evelyn Souza, Daniella Staddon, Lindsay Vilas Boas



Canada

ICC ranking: N/A
Last played: May 2019
Latest results: L-L-L

Team Talk: After being trounced by USA, 3-0, in the previous Americas region qualifier, Canada will be hoping to put up an improved show in Mexico. Those three matches in Lauderhill in May 2019 were their first and last taste of international cricket. However, they have since played a domestic tournament at the Maple Leaf Cricket Club, and come into the qualifier with a bit of game time under their belts.

Key player: Crowned as the Most Valuable Player of the 2021 Canadian National Women's Championships, Miryam Khokhar will be Canada's batting centrepiece. Through the tournament in August, the top order batter scored 191 runs in just four innings at a strike rate of 102, averaging a tick over 95.

In three T20Is so far, Khokhar has only scored five runs – all of which came in the final match of the qualifier. However, the 21-year-old will be hoping to improve on those performances this time around, and will certainly hold the key to her side's success with the bat.

Squad: Kamna Mirchandani (c), Divya Saxena (vc), Hala Azmat, Mukhwinder Gill, Kate Gray, Mahrukh Imtiaz, Krima Kapadia, Miriyam Khokhar, Jasmina Oldham, Achini Perera, Hiba Shamshad, Sonali Vig, Sana Zafar, Saniyah Zia

 

United States of America

ICC ranking: 31
Last played: September 2019
Latest results: W-L-L-L-L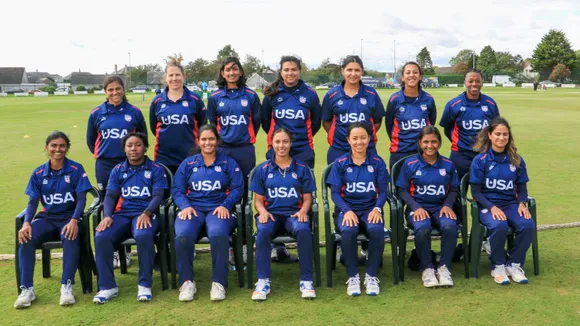 USA will begin the tournament as favourites. © ICC

Team Talk: Although ranked lower than Brazil, Sindhu Sriharsha's team will enter the competition as firm favourites. Having last played in the T20 World Cup global qualifiers in Scotland in September 2019, USA are itching to return to the international arena. Over the last year and a half, they have laid the foundations for a strong pathway system, playing more domestic matches and unearthing more talent across the country.

"It's been a brilliant year of domestic action and the new domestic structure has given our players the opportunity to test and challenge themselves both on and off the field in order to be selected for the national team," head coach Julia Price said.

USA's 15-member squad has as many as nine uncapped players, all of whom put in impressive performances through the national championships in Florida. There are three players with experience playing domestic cricket in India – Sriharsha, Shebani Bhaskar and Moksha Chaudhary – in a unit that also includes Southern Vipers bowler Tara Norris from England.

"With a great balance of experience and outstanding new talent coming through the system, we are better prepared than ever before and very excited to play cricket for the USA after two long years away from the international game," Price added.

ALSO READ: Of second comings and bravery - Sindhu Sriharsha's unconventional path to the top

Key player: Set to make her international debut in the tournament, left-arm seamer Tara Norris could hold the key for USA in the regional qualifiers. Coming off a successful domestic season with Southern Vipers where she took 24 wickets across formats – 13 of which came in the Charlotte Edwards Cup – Norris' experience in a professional environment and playing high-pressure tournaments will hold her team in good stead.

With the ball, her pace, left-arm angle and change-ups could trouble the less experienced batters. She will be a strike force with the new ball, while also being able to contribute some useful runs in the middle or lower-middle order.

Squad: Sindhu Sriharsha (c), Shebani Bhaskar, Gargi Bhogle, Holly Charles, Moksha Chaudhary, Sara Farooq, Uzma Iftikhar, Geetika Kodali, Anika Kolan, Laasya Mullapadi, Tara Norris, Chetnaa Prasad, Akshatha Rao, Suhani Thadani, Isani Vaghela

 

Fixtures:

18 October: Brazil v United States of America; Argentina v Canada
19 October: Argentina v Brazil; Canada v United States of America
21 October: Argentina v United States of America; Brazil v Canada
22 October: Argentina v Canada; Brazil v United States of America
24 October: Canada v United States of America; Argentina v Brazil
25 October: Brazil v Canada; Argentina v United States of America