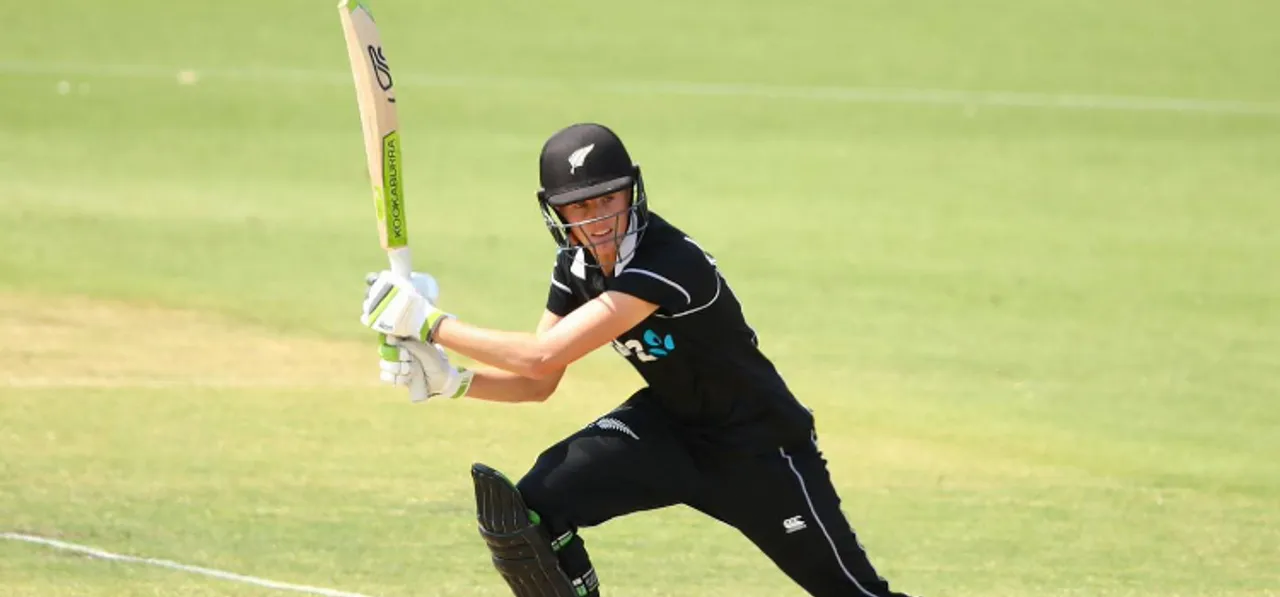 She last played an international match back in March 2019. Her scores in the last three ODIs read (latest first) 49, 37 and 92 – all against Australia. A few months later, she
announced her pregnancy
with wife Lea Tahuhu and went on a maternity break.
Over a year later as she prepares to return to the international fold, Amy Satterthwaite said that her biggest worry before her first practice session was with regards to her batting habit.
"I was a little bit nervous and sort of worried that I'd forgotten how to hit the ball," Satterthwaite reveals in a chat with
Women's CricZone
, over a call from Brisbane.
That admission in itself was as humble as it was honest. For someone who has played over 200 internationals and scored over 5000 runs, batting is expected to be second nature.
"Deep in the memory bank it was still there, thankfully, and wasn't too bad actually, and was a nice surprise almost."
Though COVID-19 has delayed Satterthwaite's comeback, it has put everybody in a similar position, given that there has been no sporting action for close to five months.
"It probably gave me the time to work my way back in," she says of the last few months, "physically as much as anything.
just gave me a little bit of extra time as everyone else was in the same boat – stuck at home and not a whole lot of gym equipment to use. It probably was a little bit of blessing in disguise in a way."

ALSO READ: Lessons of hard work, courage and resilience - Natalie Dodd teaches by example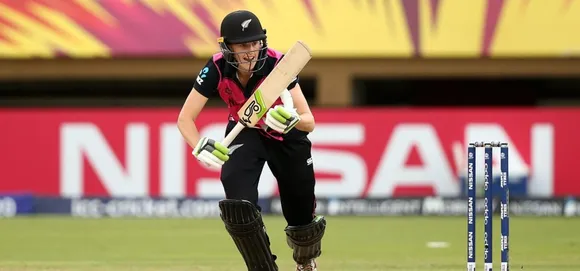 Amy Satterthwaite hits one through the off side. © ICC



At the time when she chose to take the break, n

ot only was Satterthwaite batting well, but she was also the captain of New Zealand as well as Melbourne Renegades in the Women's Big Bash League (WBBL). With a WBBL and a T20 World Cup just around the corner, one may have wondered at the timing of her decision to start a family; yet she insists that the choice she made was correct and "there's no right or wrong time in women's cricket", before admitting cheekily that she's "certainly not getting any younger anyway".

"There is cricket happening all the time, which is really exciting on one hand and then when you're considering having a family, it's a bit of a challenge. There are so many awesome events that you potentially could miss out on. At the same time it was the right decision as a family and you never know and can predict how the process takes shape; you just roll with it."

Their daughter, Grace, is on tour with them and the couple is learning to juggle their duties as parents with the challenges of playing international sport. Satterthwaite admits that having her around makes time off the field all the more enjoyable, though the restrictions due to the pandemic make it a different kind of tour.

"I think it's still a bit of a learning thing, getting that juggling right. But we've been really lucky to have a brilliant nanny that's helping out. It allows you to go to work and focus on that and when you come back home you really enjoy being a mum. It probably makes you enjoy having the time with Grace even more because you do have some time away from her. Certainly, loving that at the moment and enjoying that balance."

" pretty fortunate in a way to be able to go away and both (Tahuhu and her) do whatever we love in terms of our job and playing cricket and the being able to come home and be around Grace is pretty special in a way."

ALSO READ: Lea Tahuhu, pace is thy second name

https://open.spotify.com/episode/1W2TflzuLy0KsHSTVRvPXY

While no longer at the helm of the New Zealand side, Satterthwaite remains an important part of the team's leadership group alongside skipper Sophie Devine and Suzie Bates - the "three wise women" of the squad.

"We've been around for a while, it's awesome to still be able to continue to play together and be around each other," she says, with visibly coruscating eyes.

"We all bring different things to the group which is what you want in a team environment – to kind of feed off each other and help each other out. The exciting thing to me is seeing the number of other people that are starting to step up and take lead in different areas. The more you've got people stepping up and providing that leadership as well, I think you are in a much better place."

The southpaw's return to the fold has seen her quickly reinstated as skipper of the Renegades for the sixth season of the WBBL. Although she missed the competition last year, she was around the squad for around three weeks in a different role, which meant that she wasn't entirely out of touch with the Renegades players and staff.

"We're fortunate to have a pretty stable squad and I think that being around the group and seeing how they were going, being part of that will help to continue to again transition back in again this year. This year's going to be different for everyone and I think the nature of it and the environment we we're in at the moment, it's going to be a different season for everyone involved."

ALSO READ: Dr. Veronica Vasquez, batting for Argentina in the fight against COVID-19



The Kiwis landed in Brisbane on Wednesday (September 9) and are training inside a bio-bubble even as they undergo a two-week quarantine. They have toured with a 17-member squad, which is minus the experienced off-spinning duo of Leigh Kasperek and Anna Peterson. While Kasperek was in the UK and unable to travel due to the pandemic, the latter opted out for personal reasons.

New Zealand instead have a couple of leg-spinners in Amelia Kerr and newbie Deanna Doughty, who shone for Wellington Blaze in the Super Smash. Satterthwaite felt that though it was "really unfortunate" that Kasperek and Peterson couldn't travel, they have enough depth in the spin department for her to not roll her arm over.

"We've got some quality spinners in our side still. We've got a couple of quality leg-spinners and also got the likes of Jess Watkins and Maddy Green, who bowl off-spin as well. There's certainly plenty of options which is the exciting part for us for the balance in trying to get the match ups right."

Irrespective of whether she bowls or where Satterthwaite bats, we seem assured of watching the 'grace' of her batting, now that she hasn't forgotten how to hit the ball.