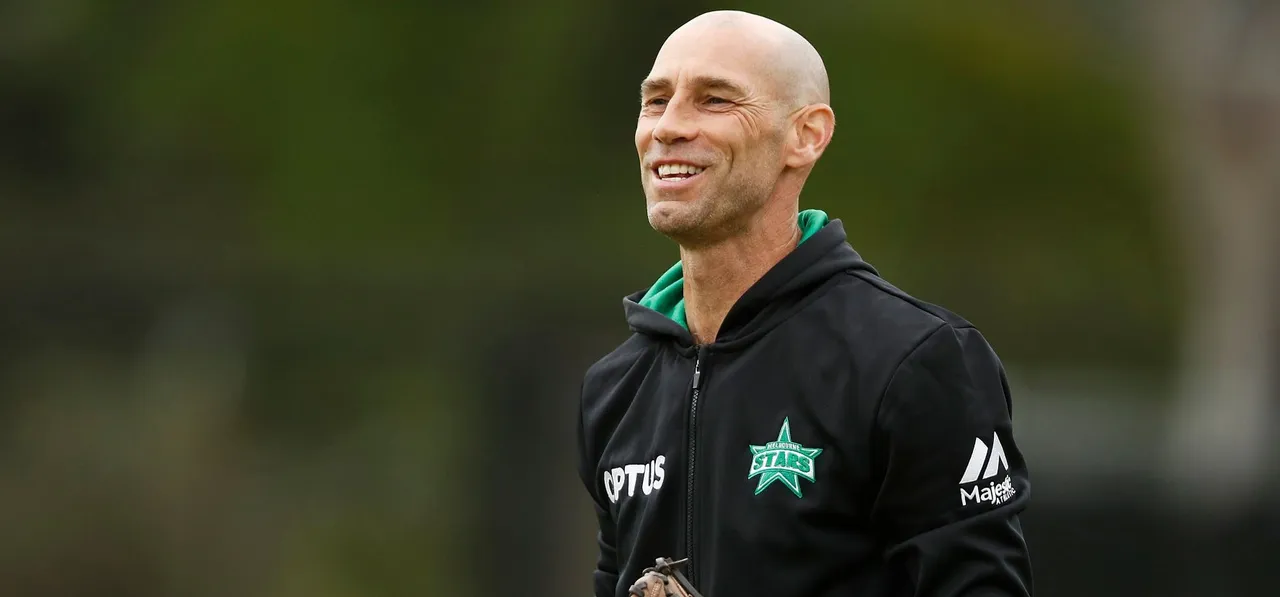 If there was a twitter poll on the top three ICC Men's ODI World Cups, the 2007 edition might not feature in the list of many. In fact, fans from India and Pakistan would want to believe that the tournament never happened. However, for David Hemp
 and his Bermuda team, it remains an unforgettable experience.
Born in Bermuda and having moved to Swansea in his earlier years, Hemp had been playing county cricket for 15 years before debuting for the island in 2006. In their first, and so far the only, appearance in the ICC tournament, Hemp became the first Bermuda cricketer to score a half-century in World Cups. 
Though Hemp continued to play for Bermuda till 2014, he joined the Solihull School in Warwickshire as the Director of Cricket soon after his stint with Glamorgan ended in 2008. "I always enjoyed talking about the game and talking to players about the game and how they approach it," Hemp tells
Women's CricZone
.
Hemp spent four years at the Solihull School administering and coaching the students. He says that he had complete administrative freedom to run the sport and organise programmes.
"I was fortunate that I got that opportunity. As a young coach starting off, I thought it was a great place to practice what I thought was important."
ALSO READ: 'Dar the star' uses lockdown to plot her return
Hemp was recently
appointed
the head coach of Pakistan and will be taking over from Iqbal Imam, who served as the interim head coach after Mark Coles resigned in October 2019 citing personal reasons.
Hemp moved to Melbourne with his family in 2014 and has lived there since.
It was around the same time that Cricket Australia (CA) decided to
invest money in the development
of women's cricket. Hemp became the head coach of the Victoria women's team shortly after. In his first year as coach, Victoria came fifth in the Women's National Cricket League, and in 2016, they finished third, missing out on the final berth in a minor point difference.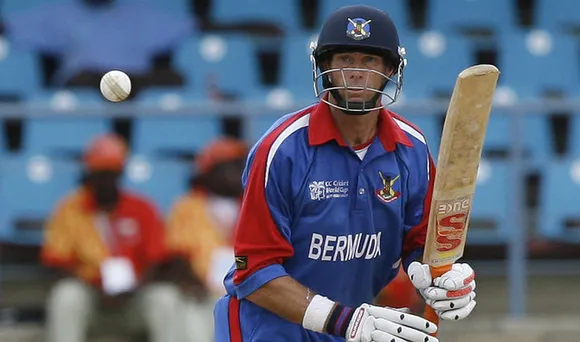 Bermuda cricketer David Hemp in action during the Men's Cricket World Cup, 2007. © PRAKASH SINGH / AFP
They did not achieve the kind of results he would have wanted in the following years. Hemp, however, has an explanation about what they were focusing on and why the side performed the way they did. 
"As a state, we made a decision to invest in young players. That was the agreement. Yes, we try to win games of cricket. But we wanted to invest in young Victorian players and give them the opportunity. For us, to have the
World Cup
back in March, and see the amount of Victorian players playing, especially, all those players under the age of 21 was fantastic for the state. That was the whole point, and that's why we sort of invested in youth," he says.
Data also supports his argument. Apart from Meg Lanning, there were four other Victorians in the T20 World Cup squad including the likes of Sophie Molineux, Annabel Sutherland, Georgia Wareham and Tayla Vlaeminck, who was replaced by another Victorian Molly Strano. Australia handed debuts to fourteen players in T20Is since Hemp took charge of Victoria. Among them, five players were from Victoria, the same number as New South Wales. 
If the state can produce cricketers who are progressing to the national side, why haven't they been able to show results in domestic cricket? According to Hemp, the fact that Australia have been playing more international cricket in the last couple of years has had an impact on the non-availability of their primary players.  
He feels that although this opens up the door for the younger players, they might not get the opportunity to learn from the senior players in the Victoria dressing room.
"For them, to not see them all the time is difficult. The thing is Georgia Wareham, Sophie Molineux, Annabel Sutherland are also young and learning. That was the biggest challenge for me, managing those two programs in one if you like."
ALSO READ: Returning on the back of strong domestic performance, Belinda Vakarewa hopes to make it count
Earlier in June, former Pakistan captain and current chief selector of the women's national team Urooj Mumtaz had
said in an interview
that the next coach should have the ability to produce match-winners. 
"Pakistan are at a point where the players need to be taught how to win matches at a consistent level - how to plan an innings for a player, the match awareness and much more. We need to produce match-winners and whoever can do that will be the next coach," she had said. 
In a way, Hemp had done something very similar to what Mumtaz had mentioned with Victoria. He focused on developing young cricketers while trying to win matches. As a result, the state has become a feeder system that creates a larger pool of players to pick for the national team.
Hemp attributes Australia's success in recent years to the financial investment the CA made in women's cricket. "It is not just throwing in money. It is about putting bodies in place. All of a sudden the girls had access to seven or eight different bodies in terms of their development," he says. 
Much like what happened with the CA when Hemp took over the role at Victoria, the Pakistan Cricket Board (PCB) also
released
a five-year strategic plan recently. The document focuses on the board's commitment to creating a high-performance environment with an eye on producing "world-class international teams". The monthly retainers for the centrally contracted players saw a significant rise in the newly
announced
contracts for the 2020-21 season.
"It was highly important that we developed a clear, exciting and achievable road map that provided clarity on our direction of travel, not only for all PCB staff but also the fans and its stakeholders," Wasim Khan, the PCB Chief Executive, had said. 
Though he had not been in touch with the Pakistan players when he spoke to this website
, Hemp was hoping to get a glimpse of the players in the later stages of ongoing
high-performance camp
in Karachi where the women are training at the moment. 
He strongly believes that trust is the most crucial factor in a relationship between the player and a coach adding that "building relationships" would be his primary task. "First thing for me is to sit down with the playing group and support staff and get the alignment in terms of what are our goals and aspirations. That will be our first conversation," he says.
ALSO READ: Hopefully my achievement can inspire more Thai girls, says Nattakan Chantham
Pakistan is currently in seventh place in both ICC's ODI and T20I
rankings
. Hemp wants to get to a collaborative agreement in terms of, "what they need to do to improve their rankings." Meanwhile, he also aims to get the team into a position where they are competing for the World Cup. "That might be three-four years away. Aspirational wise that's what every country would be hoping to achieve at some stage and for us, it would be no different."
Initially, however, Hemp wants to look at the current situation, and come to an agreement in terms of how they would have to operate, both from a preparation and review point of view.
"
I will be giving the players the best opportunity to perform. Once you obviously play games, I get honest in the self-reflection and team reflection in terms of how the performance went. You try to build on performance all the time. If you can keep that mindset, then what we are looking for is that consistency. Once you get that consistency, you obviously will start to climb the rankings. That's the ultimate goal."
If you ask him what kind of a coach he would want to be known as, Hemp says that the job of a coach is to assist teams and individuals to be the best they can be. "It's not about me. It's about how do we make these players better, and how do we make the team better," he says.
"When I leave this role, whatever stage that will be, I would hope that the feedback will be, 'Yes, that's what you have done. You have actually helped develop and move players on; both from an individual point of view but also from a team point of view.' If I have done that, then I'd argue that I have done what I was meant to do."
With Pakistan set to play the qualifiers for the Women's World Cup in 2022, the team management too would be hoping that Hemp does achieve what he wants in the next couple of years. 
https://open.spotify.com/episode/6Pdbvtu2ldOE4s1Yx9KJLb