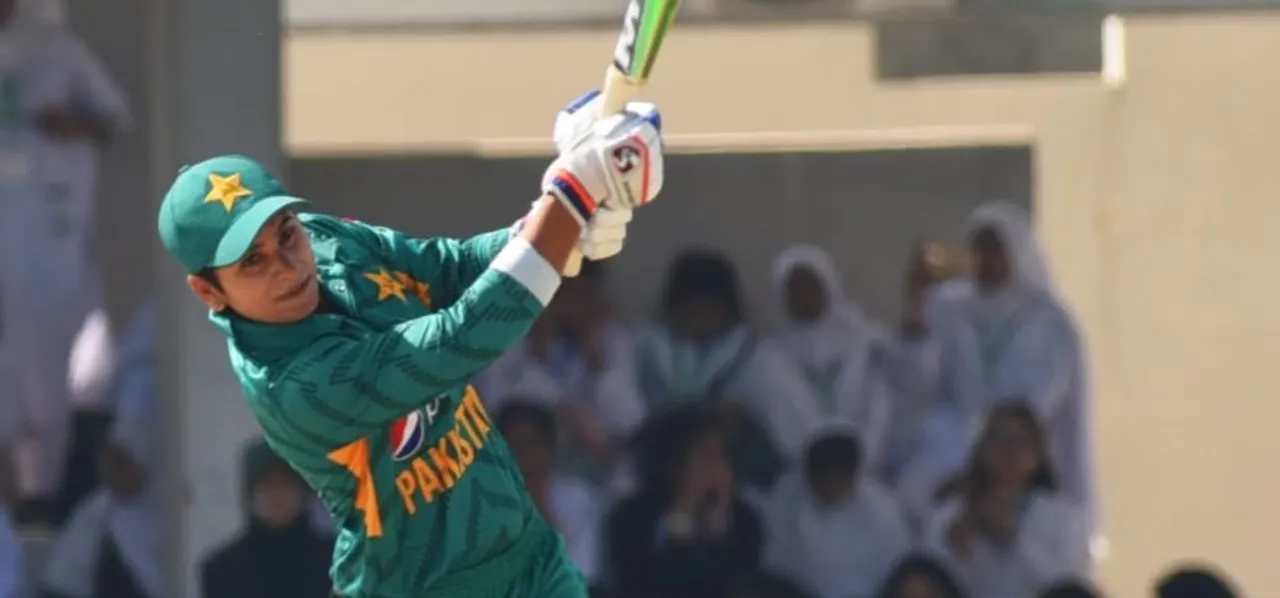 In his two-year stint as head coach of Pakistan, Mark Coles had a huge impact on the growth and development of several players in the country. Allrounder Nida Dar is one such player who benefited immensely from the New Zealander's methods.
"He always gave everyone confidence, and maybe I needed his inputs during that time," Dar told
Women's CricZone
in an exclusive chat. "He always believed in me and said I am the 'star of the team.' He used to tell, 'Dar the Star'. These kinds of words have really had a good impact on me and I improved a lot under him."
Coles was appointed head coach of Pakistan in the latter half of 2017 before
leaving last year
in October citing personal reasons, just a few months before the T20 World Cup. During his time in charge of the side, Dar played a total of 39 internationals and scored 743 runs, whilst also picking up 37 wickets. Her tally included a total of 467 runs and 32 wickets in 28 T20Is between 2018 and 2019, including career-best T20I figures of 5 for 21 against Sri Lanka in the 2018 Asia Cup.
"He always relied on me and used to tell, 'I rely on you and I know you are a better player and you are the best player in the team.' His coaching, ideas and strategies have really had an impact on my career. If I would sit quiet in a corner, he knew something happened to me and talked to me. That's really a good thing about him – he knew how to handle every player," she said.
ALSO READ: How 'fearless' Nida Dar became Pakistan's best T20 player
Dar's success at the international level over the last two years culminated in an
invitation to play for Sydney Thunder
in the 2019 Women's Big Bash League in Australia. The right-hander thus became the first Pakistani to feature in an international T20 league.
Through her stint with the Rachael Haynes-led side, 'Dar the Star' played 11 games and finished third on the list of the team's most successful bowlers, with 13 wickets at a tournament economy of 6.87. She also scored 99 runs with a best of 43 against Perth Scorchers.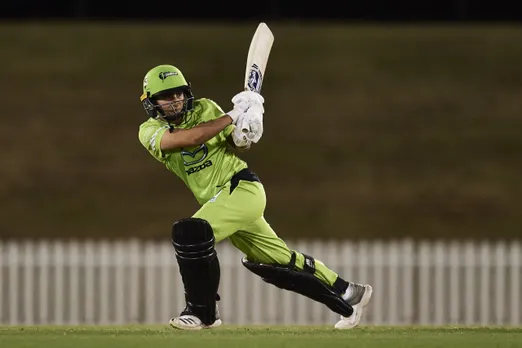 Nida Dar played for Sydney Thunder in the 2019 Women's Big Bash League in Australia. © Getty Images
"It was my second time to play in Australia but my first in an international league," she said of the trip Down Under. "I learnt a lot from them - how to plan and strategise, how to set the field, how can we plan our individual game and how to improve in those conditions."
The experience not only held her in good stead leading into the T20 World Cup in Australia this February, but also helped provide valuable insight to her teammates back home.
"I shared a lot of
with my Pakistan teammates and they always kept asking me how to perform in those kinds of conditions – how to plan an innings, how to bowl in those pitches there. In bits and pieces, I spoke to the captain and the senior players also about how to approach a game there."

ALSO READ: 'Munster' Muneeba Ali ready to have fun and hit big

While Pakistan didn't fare well in the World Cup – the thumb injury to skipper Bismah Maroof derailing their campaign Dar admits – the 33-year-old had a decent tournament. She picked up wickets in each of the four matches Pakistan played finishing with six wickets including her best figures of 2 for 30 in their victory over West Indies in their opening game of the tournament.

https://open.spotify.com/episode/6Pdbvtu2ldOE4s1Yx9KJLb?si=dg5qDHfyS0aUqWdF6WX_0g

Their win in the first match aside, it was Pakistan's final game of the World Cup – their clash with tournament debutantes Thailand - that got people most excited. Dar herself admitted to being blown away by the Asian team's approach with the bat.

"When I saw them hitting those beautiful cover drives and lofted shots, I had a feeling that it must be an Indian coach. It shows that Indian touch in their cover drives and mid-off drives," she said about the Sornnarin Tippoch-led side. Thailand went on to record a total of 150 for 3 in 20 overs with Nattakan Chantham top scoring a 50-ball 56.

"In a World Cup game, scoring 150 odd runs against Pakistan is a very good achievement for them. I really enjoyed the batting of two or three of their top-order batters. I told their coach (Harshal Pathak), 'Against a top bowling side, you have played a lot of good shots. Really impressed by them'," she said.

A veteran of 102 T20Is and 74 ODIs and an avid bike lover, Dar made her debut under the iconic Sana Mir back in 2010. She credits the veteran allrounder – who retired in April this year – for her success at the international level. The former skipper, she said, guided her through the early days of her career, helping build her confidence and also making clear her role in the side.

"I have only one thing to say for her, 'she is a legend'," said Dar. "She is a complete person who knows everything about cricket, about life, and she always helped everyone not only on the field but also off the field. She is always positive and always went to the players giving them advice. Under her captaincy, I have learnt a lot of things. She always kept me positive and gave me confidence. She is cricket actually, her life. I always salute her."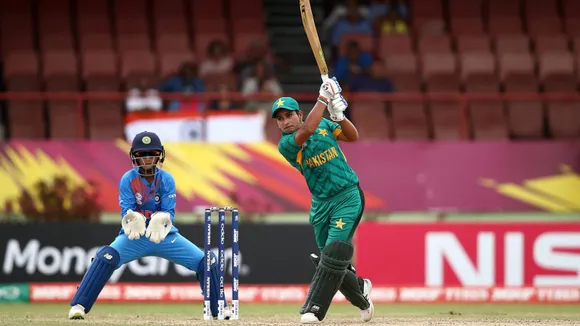 Between 2018 and 2019, Nida Dar firmly established herself as one of Pakistan's best T20 players. © ICC

With no cricket for the past six months and government restrictions slowly easing, Dar has finally planned to move to Lahore in order to start training after the Pakistan Cricket Board announced the resumption of cricketing activity in a phased manner. The National High-Performance Centre (NHPC) is now open for the use of elite players.

ALSO READ: Sana Mir: the athlete, the person and the champion

"The situation is so frustrating. We are in the middle of that thing – how we can start and when we can start. Being a cricketer, you can't wait for that moment when I will be able to go to field and play," she rued. "It's frustrating at this moment, but at the same time it's good that we will get more time for preparation."

Since Coles' resignation, Dar's performances for Pakistan have blown hot and cold. She has struggled to find the consistency that highlighted that two-year period. However, this unexpected break due to the COVID-19 pandemic has allowed the chance to examine her game, introspect and find that missing ingredient. She has spent much of this time watching old match videos to identify the areas she needs to improve.

"I am really missing my cricket, I really miss my batting and bowling," she said.

"I just went back to my videos and realised what I can do best in different situations and what I can do in the coming matches. A lot of things in my batting, bowling and in my field setting I need to improve. In shorter formats, one needs to improve power hitting and range hitting and I want to improve that skill of mine," Dar signed off.