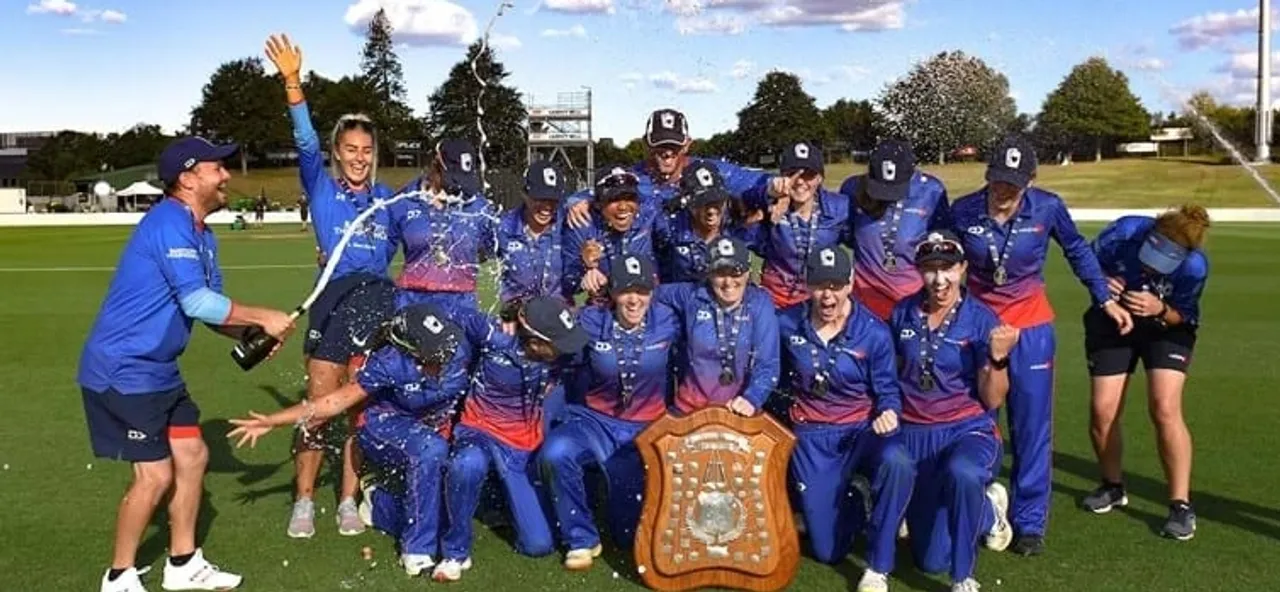 Auckland Hearts have announced a 20-member squad for the 2020-21 domestic season. New Zealand international Anna Peterson, who led the side to
fifth title in the Hallyburton Johnstone Shield
last year, will continue to captain the side during the season.
Along with Peterson, Hearts squad includes three more centrally contracted players in Lauren Down, Holly Huddleston and Katie Perkins. All three of them were part of the New Zealand's tour to Australia, which Peterson missed due to personal reasons.
"It's going to throw out challenges and opportunities; the teams that adapt quickest will come out on top," Peterson said. "We are super excited to play more doubleheaders alongside the ACES and play in parts of the country we have never been before."
ALSO READ: Canterbury Magicians announce 2020-21 domestic contracts; Kate Ebrahim returns
Bella Armstrong, Skye Bowden and Fran Jonas were given
development contracts with New Zealand Cricket
(NZC) in August for the 2020-21 period.
Medium-pacer Bella Armstrong finished as the leading wicket taker in the Hallyburton Johnstone Shield with 24 wickets. 16-year-old Fran Jonas is the youngest player with a development contract. She took 7 wickets in the Hallyburton Johnstone Shield and 6 wickets in the Super Smash with her left-arm spin during her debut season in 2019-20.
Regina Lilii, who led the side in Peterson's absence, are among the nine players with domestic contracts. She will be joined by Jane Barnett, Sarah Carnacha, Amie Hucker, Arlene Kelly, Tariel Lamb, Roz McNeill, Jesse Prasad and Saachi Shahri.
ALSO READ : Teen Ashtuti Kumar earns her maiden contract, as Central Hinds announce list for 2020-21
Nick White, Hearts' head coach, is excited about the depth in the squad that has been named and said it has a good mix of experience and youth.
"We are all very excited with the mix of experience levels in our squad," he said. "The collective work ethic and desire to improve is both extremely pleasing and exciting to see.
"We are under no illusions that we will have some tough decisions to make this season with so much depth and competition. It is an exciting position to be in."
Hallyburton Johnstone Shield is scheduled to start on November 21 and Super Smash will commence on the Christmas eve.
Squad:
Anna Peterson(c), Lauren Down, Holly Huddleston, Katie Perkins, Bella Armstrong, Skye Bowden, Fran Jonas, Regina Lilii, Jane Barnett, Sarah Carnacha, Amie Hucker, Arlene Kelly, Tariel Lamb, Roz McNeill, Jesse Prasad, Saachi Shahri, Izzy Gaze, Yaz Kareem, Molly Penfold, Natasha van Tilburg