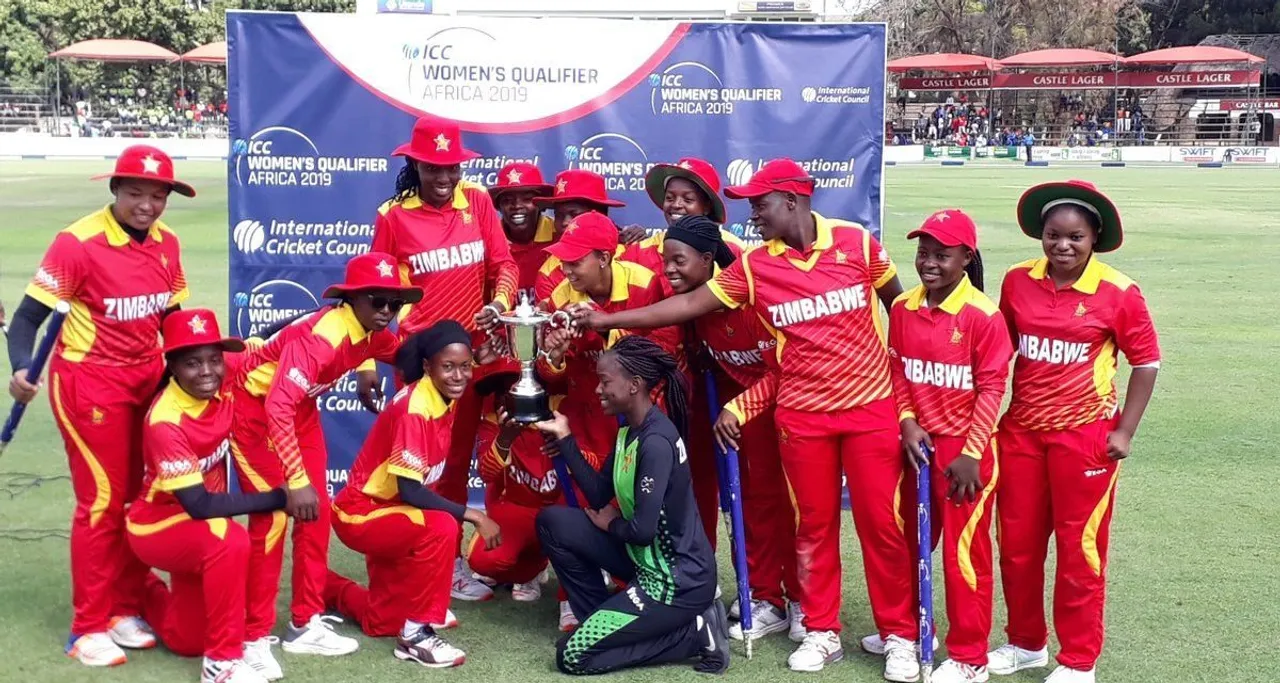 Zimbabwe will play five one dayers against South Africa emerging side at the Queens Sports Club in Bulawayo between May 18 to 26, Zimbabwe Cricket (ZC) announced on Tuesday (May 11).

Zimbabwe haven't played international cricket since winning ICC Women's T20 World Cup Africa Region Qualifier in May 2019. They were barred from playing T20 World Cup Qualifier in Scotland in after ICC suspended ZC in July 2019 and were replaced by Namibia in the tournament. Since returning from suspension, their series against Namibia was cancelled due to the closure of borders in Zimbabwe owing to COVID-19.

"The matches will be played behind closed doors at Queens Sports Club, with no spectators allowed in the stadium due to Covid-19 protocols," ZC said in a statement.

ALSO READ: Scotland to tour Ireland for a four-match T20I series; Kathryn Bryce to lead 14-member squad

Zimbabwe were last seen in action when they took on Pakistan in a 50-over match at the Harare Sports Club in February this year. They were supposed to return to international cricket with a three match T20I series against the same side, but the visitors had to leave the country after the first one dayer with international fights being temporarily suspended.

Zimbabwe will be part of T20 World Cup Africa Region Qualifer 2021 along with Cameroon, Namibia, Nigeria, Malawi, Mozambique, Rwanda, Sierra Leone, Tanzania, Uganda and Botswana that's set to start in August. They are also part of the Cricket World Cup Qualifier 2021 that's scheduled to be played in Sri Lanka in December.




South Africa emerging side recently toured Bangladesh and lost the series 4-0 against the hosts' emerging side before heading home after the final match was cancelled due to the the travel restrictions that were in place in Bangladesh due to COVID-19