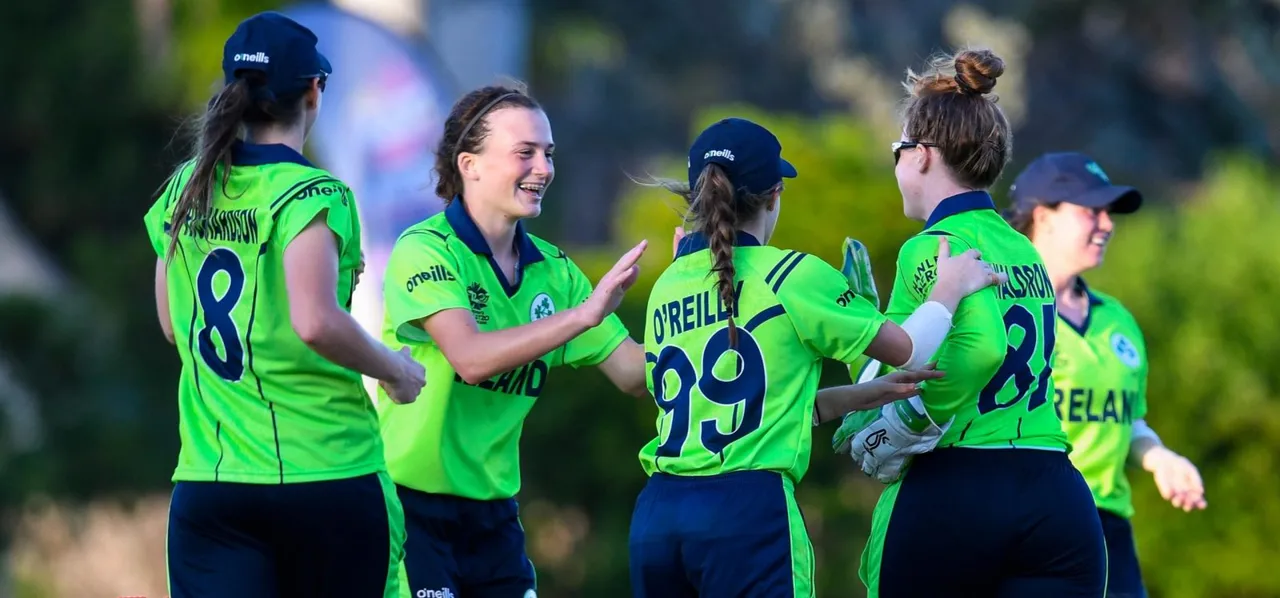 As the Ireland Women's team has begun their campaign with a loss against Australia and are all set to play against Pakistan today, the consultant sports psychologist of the squad, Anne Marie Kennedy has given an insight about the mental preparation of the team and how the players' expertise helped them prior to the big match.
Kennedy said, "Since we got to Guyana I have been reiterating and reinforcing all the mental skills we have developed and have been working hard on over the past few months. To complement the psychological skills training, I have introduced mindfulness to the players not only as a performance enhancement tool but also to help them personally to regulate emotions, stay grounded and present."
"The application of mindfulness to athletes is scientifically proven to increase focus, attention regulation, clarity of thought, emotional control and the ability to stay in the present, all basic mental skills for any great athlete," she added. "During our athletic mindfulness sessions, the team get the 'MVP Treatment' - Meditation, Visualisation and Positive Self-Talk. After which each player is very focused on what they need to do and how they are going to do it. It's a very empowering practice and one that they have taken on with great enthusiasm."
As the first loss might affect players' minds, Kennedy wanted the squad had moved on from the first match against Australia. "Overall, the squad are in a very good headspace - the collective mindset is very positive. We took a lot of confidence from our win against Sri Lanka and we are looking forward to the upcoming clash with Pakistan. We came out here wanting to compete and not just participate, and we are very satisfied that we are on track with our targets. We know we have tough challenges ahead but we are committed to playing our own game, executing our own processes and putting in good performances."
When asked about the value a sports psychologist bringing to the squad, she replied, "I'm biased of course but I think it's vital that a sports psychologist is involved. Performance is not just technical and physical. If you are not working on your mental preparation you are neglecting a huge piece of the pie. You could be the most talented athlete in practice with the best technical skills and physical prowess but if you can't regulate your emotions, manage distractions and setbacks, focus on the relevant cues and perform under pressure you will not be able to execute your skills to the best of your ability."
Praising Head Coach Aaron Hamilton's work, she told, "You cannot leave your mental skills to chance. Full credit to Head Coach Aaron Hamilton for his progressive mindset. He fully backs the sports psychology programme and has given me a lot very valuable contact time to develop our players. A lot of work done but still much more to do. It's a very exciting time to be involved in Irish cricket."
Ireland has already shown that they are none the less after defeating Sri Lanka in the warm-up matches. They will face Pakistan on November 13. The sides, which haven't met in the shortest format since 2014, will try to register their first win in this mega event at Providence Stadium, Guyana.