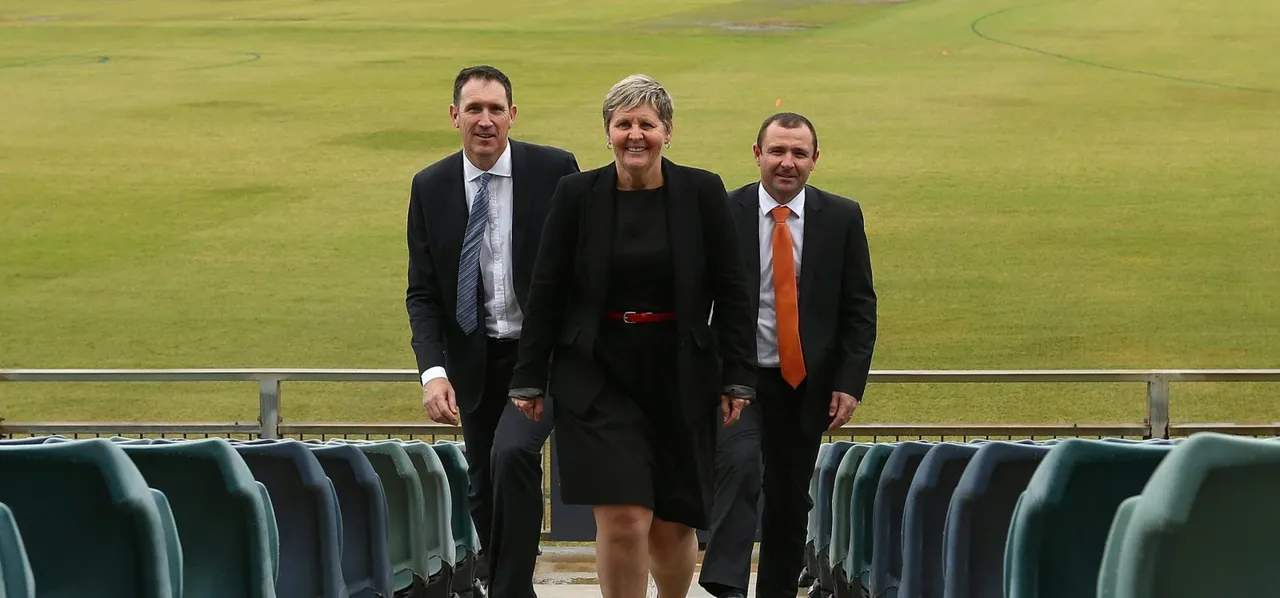 Christina Matthews' name comes up in many conversations. I first heard of her when I interviewed Alex Blackwell, who spoke of her as her fielding coach. Australia head coach Matthew Mott recently referred to her administrative skill, and the Australian Cricketers' Association featured her in an oral history of the 1997 World Cup, where she was the manager. The former Australia wicket-keeper, who played 20 Tests and 47 ODIs seems to be everywhere as everything in cricketing conversations in the country. 
She played for Victoria, worked with Cricket New South Wales, and for the last eight years, has lived on the west coast. No retirement move this, even though she is 60-years-old. Matthews moved to Perth to assume the position of CEO of the Western Australian Cricket Association (WACA). She is one of only four women in the world to head a First-Class cricket organisation. So naturally, Women's CricZone had to ask her to sit down for an interview on cricket, business and life lessons. 
Excerpts:
I've heard a lot of people name drop you all over Australia! We're in Perth, but you started out in Victoria, then Sydney?
Yes, I played cricket since I was 12, and I volunteered in cricket clubs my whole life. Then when I left school, I started working in sport. First with AFL (Australian Football League), then I got a job in cricket while I was playing for Australia. I worked for Women's Cricket Australia as the national coaching and development manager. That was in Sydney; the job was two-fold, to work across Australia to help grow the game – so work with each state to get more girls playing – as well as working with coaches and developing coaching courses.
ALSO READ: Busting the Cathryn Fitzpatrick myth
You were also assistant coach of Australia, and a selector before going into the corporate side. That's a lot of roles!
Well, I'm very old! (Laughs) I've always been good at doing a lot of things at the same time. I can multitask really well. When I was a selector I still coached, not a team, but it was more to help the players get better.
At the same time as that I got into the business side of cricket. I wanted to get into managing budgets and decision making around where we're taking the game. So, I became an events manager at Cricket New South Wales, then got promoted to head of Commercials. I was dealing with sponsorship, marketing and communications.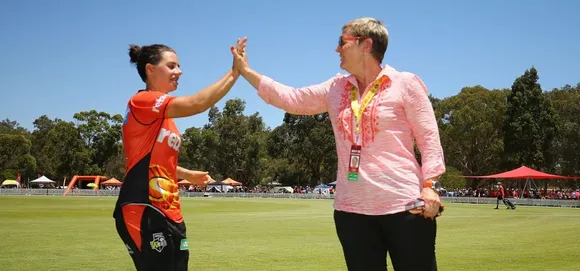 Did that need very different skills? Corporate jobs need traditional corporate skills, coaching is about handling players.
That's what people think, but to me the soft skills are the most important. So obviously (you need) a certain amount of ability around business and things like that, but the soft skills, to get the best out of people to run teams; running a business team is the same as running a cricket team. Everyone needs to know their job, and everyone needs to know where their job fits into the overall vision of where you want to go. So, all the soft skills I learned in coaching and volunteering and selecting were exactly what I needed when I became CEO.
I did a couple of courses, Melbourne Business School, a leadership course that kind of gave me a bit of structure to leadership. I also did a finance course there. But the theories I always understood naturally, for whatever reason. I know how to make a deal, I know how to make things work so everybody has a win-win, rather than dominating and getting one way. I learned that all through sport.
ALSO READ: The Game Plan behind Australia's dominance
Tell me about the move from the east coast to Perth in the West.
I moved specifically for this job. I knew I'd have to put in a really good effort, to get the job, because it is unusual for them to choose a woman. I probably prepared for the interview like I was playing for Australia. I did a lot of research, a lot of practice on the interview style, things like that. Really went through what the job role was, understood what I was looking for. It was probably the best I'd ever prepared for a job interview, and it worked.
There's a belief that women need to do something twice as well to be counted as half as good? Do you think this is true?
Yeah pretty much. (Laughs) I think there's a couple of things – women don't promote themselves well, don't talk about their achievements, they just do the job and it speaks for itself, but I think you have to possibly promote yourself a bit more; certainly, in the area of salary. That's been a hard slog to get what I think I deserve. I'm not sure if I'm getting paid what I should in terms of other states, but I'm happy, I think the salary is good enough. But I wouldn't be surprised if CEOs in other states, who haven't been CEO for as long as I have, are getting paid more.
You're also very active in leadership forums for women outside cricket.
That's probably something I've been involved in all my life, trying to make things better for women as a whole. When you get to a position of CEO, part of your responsibility is to help other women grow as well, whether they're in sport or not. But I also think there's a lot of things you can learn from sport and take into business.
One of the most important things is people get really structured; they think life happens like this (motions straight line), whereas life happens like that (up and down). You're always going to come into obstacles, how do you circumnavigate them, how do you understand the politics of the environment you're in so you can get the result you're after.
ALSO READ: T20 World Cup 2020: setting the tone for the decade
This year, West Australia won the Women's National Cricket League. Does it make a difference having a woman at the top level?
It does. I've grown up in the women's game, I've seen how it's done well, in NSW, I was a part of developing that. And when I came here there was really no women's program. I had to establish one. But I probably, I'd like to say that we improved all our programs, just that the women's one was so far behind that it looked more dramatic.
The Perth Scorchers BBL team are really successful though.
We hadn't won a trophy in men's cricket for 15 years when we won our first BBL. It's all about getting the right people in the right jobs. With the women's program, I said to our staff, we have to have a strategy that lives beyond anyone else. Not just (depend on) someone who's passionate about it. It's taken us a while to win a trophy, 33 years since we won one, but hopefully now, we've developed the underpinning programs to bring young girls through, and that never existed before.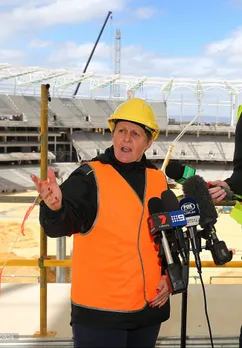 In India, the perception is that if you are a successful woman, your personal life has to suffer. Women who choose their careers are almost made villains, because they are giving time away from their home. What message do you have for women in those kinds of societies?
My philosophy is you do what makes you happy. But it doesn't have to be a sacrifice. In any society, even marriages, everything should be equal. Now women who want to be successful in business are probably more outspoken, tougher – particularly in India – than women who just take the path of the traditional environment, and that challenges a lot of men. So, they'll criticise that choice. But there are a lot of Indian women who are successful in business, have a family, children, a home, things like that, and you just got to think about how you manage that. I think, do what you're passionate about, and it will work out as you go on.
What's an achievement you're most proud of?
We've just received a 30-million dollar grant from the federal government to rebuild one side of the WACA ground, and we have never got government funding in 125 years. I'm proud that no one else has been able to do that and as a woman in cricket, I'm able to deliver that.
ALSO READ: The Lisa Keightley interview
I heard a podcast about your tour to India in 1984, where you met Indira Gandhi?
It was an amazing experience! She was like, you could almost see her aura, she had a white glow around her. And when we shook hands, it was like a zing, like it really touched you. So, when she was assassinated, all of us who were on the tour were calling each other, it felt like someone we knew had died. It was amazing.
Your staff talks about you as an inspiration. But there's a human side to you too? Can you talk about moments that are less than perfect?
First of all, I didn't finish high school, so that's always interesting to people. But there's always phases where you say I wish I'd done that better, or I didn't handle that very well. People see me today as someone who's very confident, self-assured. When I was growing up, I wasn't that self-assured; I was quite shy, and I second guessed myself. So, it's interesting, you go through phases and you evolve in life. I try to say to my staff that you can be anything you want, if you have a vision for what you want to be. And it comes at the time that's right for you, not necessarily when you want it.
What's next for Christina Matthews?
Good question, I don't know. I've never planned what I want to do next, I've always just wanted to do what I love to do, and at the moment, I'm loving what we do here for cricket, I'm loving what we do here for diversity, not just gender diversity, but we have really good programs for people with disability, aboriginal players. So, I think over the next three or four years I've got quite a lot on my plate here, so we'll worry about where I go next at another time.