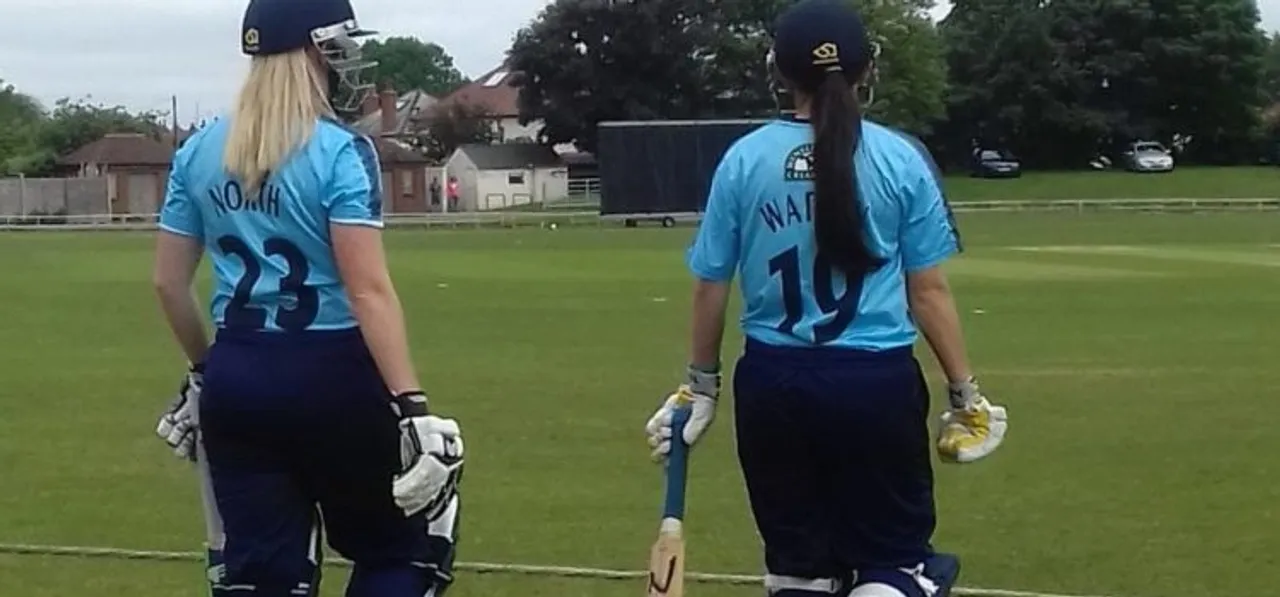 While a number of different permutations could have gifted Yorkshire the Royal London One Day Championship, only a win would be good enough. They did just that at Harrogate today. It was however not enough for them to finish top. Nottinghamshire went into this game knowing that they were not safe from relegation.
Lancashire had pipped Yorkshire to the title the year before, but it was not their cross Pennine rivals that would beat them to the title this year. It was Hampshire that took the crown. Yorkshire were without England internationals Katherine Brunt, Lauren Winfield and Beth Langston. Hollie Armitage was also out injured. Danielle Hazell was available and led the white rose county.
On an overcast day with a hint of humidity, it was perfect bowling conditions. Nottinghamshire skipper Sonia Odedra won the toss, the perfect start to her birthday, even if events later would dent that somewhat. Nottinghamshire put their hosts in and some tight bowling and well-placed fields the Yorkshire openers found runs hard to find. At the end of the 11th over, Yorkshire were 24 for 2 and Odedra and Sophie Munro each took a wicket.
Leigh Kasperek, the New Zealand international was able to soak up the pressure and then dispatch the odd bad ball for four.  Nottinghamshire were able to keep the runs at a premium as Kirstie Gordon and Lucy Higham bowled good lines. Added to the mix was Jodie Higham who did not bowl the week but came back into the attack today and took the important wicket of Hazell.
Kasperek scored 64 before being given out lbw from the bowling of Odedra. Yorkshire were trying to up the run-rate and Anna Nicholls did just that with a cameo of 28. It propelled Yorkshire to an unlikely 170 for 7. Yorkshire then put the squeeze on Nottinghamshire opening with spin from both ends and Katie Thompson and Katie Levick got the ball to turn and regularly beat the edge. Odedra the first Nottinghamshire player was given out lbw trying to sweep Levick's second ball.
Yorkshire were racing through their overs as without a regular seam bowler they turned to spin. It worked as without any pace to work with, the boundaries were few and far between. The first four didn't come until the 19th over. Nottinghamshire were 18 for 4. Higham had scored 15 before becoming Kasperek's first victim with the ball. Megan Burton again looked more than handy with the bat in an innings of 20.
Yorkshire bowled out Nottinghamshire for 96 to give them a win by 74 runs. Hampshire, however, won their game at against Middlesex to consign Yorkshire to another second-place finish.