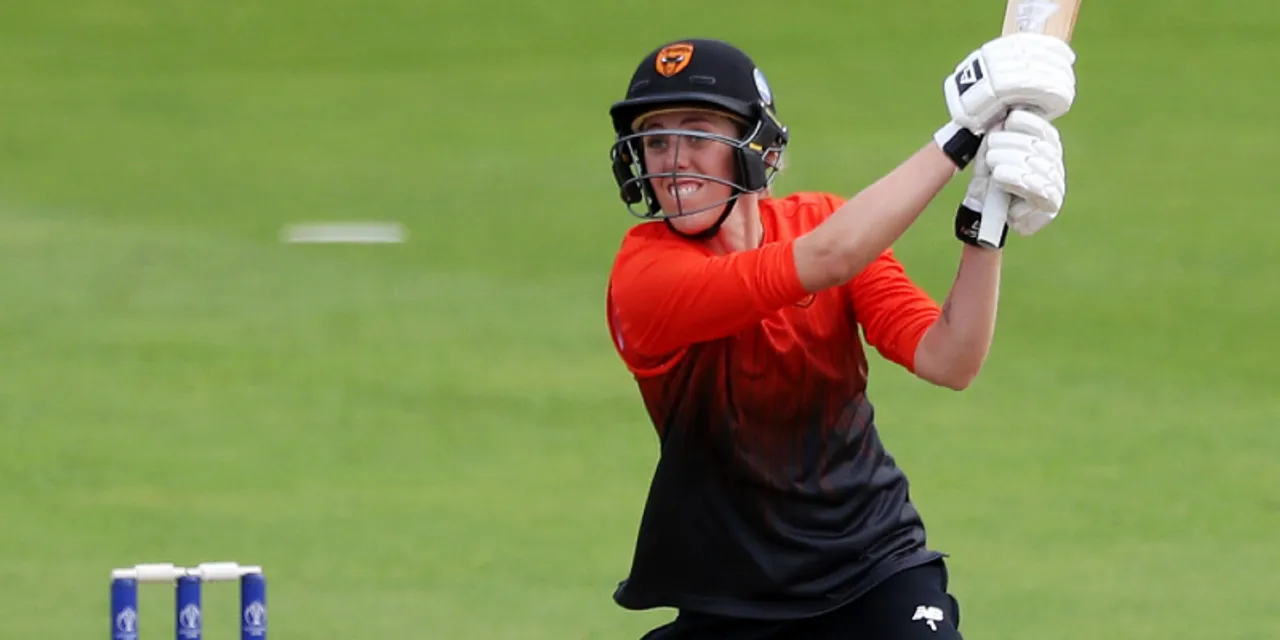 Southern Vipers captain Georgia Adams said that she is pleased with the team even though they have not played to their full potential yet after the
49-run win against Surisers
in the Rachael Hayhoe Flint Trophy on Friday (September 11).
"It couldn't be going any better for us.
really pleased that we managed to pick up the bonus points as well," Adams told BBC Radio.

Vipers have won all their games so far, topping the South group table with 19 points, even beating Western Storm in a close game. Their skipper said is thrilled with the character they have shown so far in the tournament.

"We have put in constant real team performances. Everyone's been contributing, so I am really pleased with it. I don't think we have actually played to our full potential yet, so it could be very exciting when we do."

ALSO READ: Sarah Bryce stars as Lightning register first win; Sophie Luff ton, Georgia Adams knock helps Storm, Vipers win

Adams has been leading the team from the front with her own performance in the tournament, and is currently sitting third on the run-charts. On Friday too, she scored a brilliant 89 while her teammates struggled to get going. Her knock was crucial in getting the Vipers to a competitive total.

"I can't say I ever felt properly in," she said. "I think I was much better in the other games. But I think, with the wickets falling at the other end, I knew I had to properly dig in and help us get to 200 plus. So, I am pleased that I managed to get a few."

Through the course of her innings, Adams shared a crucial 64-run partnership with Charlotte Dean, who contributed a crucial 41-ball 39 that gave Vipers some momentum heading into the latter half of the innings. She went on to take two crucial wickets - Alice Macleod (35) and Jo Gardner (39) -in a steady 10-over spell. Adams expressed delight at the youngster's contribution, adding that she thoroughly enjoyed batting with her.

"I loved batting with Deano. I mean, she has impressed me so much. I have been so impressed with the girls, and really pleased to see Deano bowl a proper ten-over spell today. She had a brilliant game."

ALSO READ: If you keep scoring runs, they can't ignore you, says Sophie Luff, unperturbed by England snub

Adams believes that playing on good grounds has made a difference to the batters.

"It makes such a huge difference being on proper wickets and proper grounds," she said.

"You feel so lucky and privileged playing at the Ageas Bowl, and I think that makes a difference for us. Previously, you know, we have been on tough tracks where 120 wins you games. I think it's really helpful to be in these brilliant grounds and hopefully, we can keep capitalising and keep getting 200 plus on the board."

The 26-year-old feels that their next game against Western Storm will be crucial for the Vipers, as a win on Sunday would see them through to the final.

"That will be a huge game for us and Storm are probably our toughest opposition as well. Hopefully, we'll walk off here on Sunday with another win," she concluded.