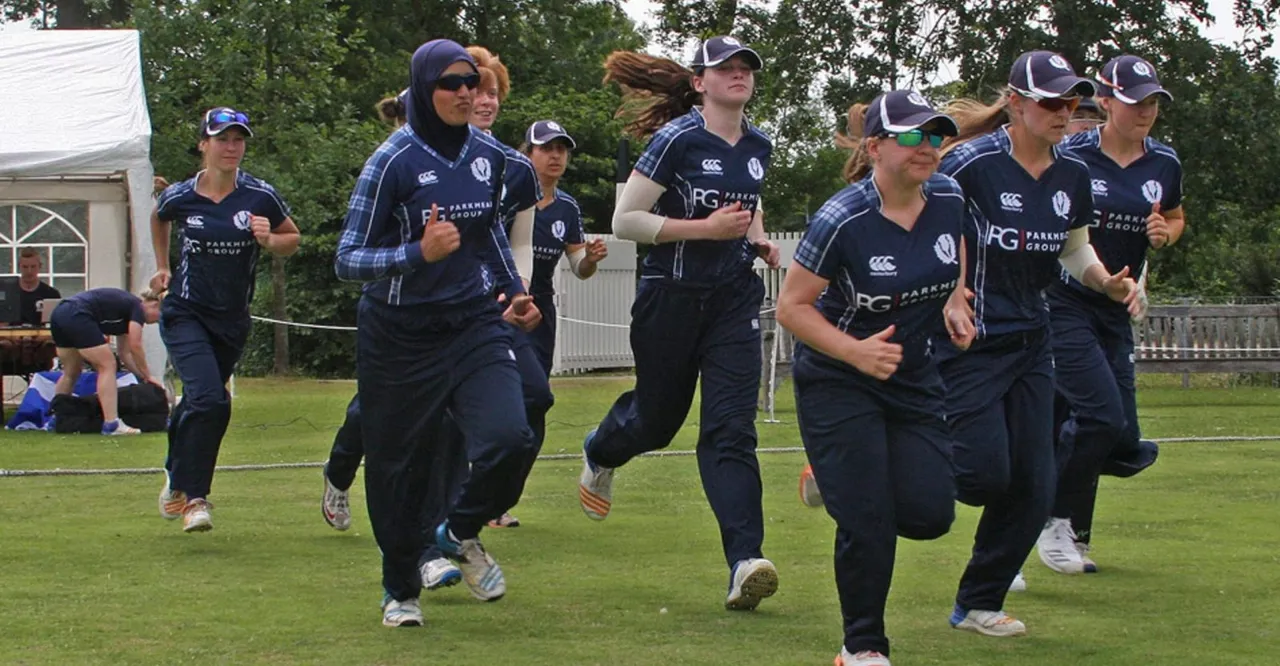 The first day of ICC Women's world cup qualifiers 2018, Scotland played against Uganda at Amstelveen from group B. Both teams were playing the first international T20 and both teams wanted to start their campaign with a win.
Scotland captain Kathryn Bryce won the toss and elected to bowl first. Racheal Ntono and Saidati Kemigisha open the innings for Uganda whereas Scotish captain Kathryn Bryce opened the bowling attack. She took the wicket of Ntono on the fourth ball. It was all falling wickets then as Scholes took 3 in her span of 3 overs in the powerplay.
Uganda was under big pressure as they lost 6 wickets on 15 in the 8th over. After this situation, Getrude Candiru (10) & captain Kevin Awino (13) added 24 runs for the 7th wicket in 30 balls. Candiru and Awino lost their wickets in a span of 7 balls where Uganda lost last four wickets within 13 deliveries.
Scotland bundled out Uganda on 43 in 15.3 overs. Bryce & Scholes gave a good start and the remaining job done by leg-spinner Abtaha Maqsood, medium pacer Katie McGill & Hannah Rainey as they took 3 wickets, 2 wickets & one wicket respectively.
The target was not big but it was interesting to see that how much overs will Scotland take to chase down 43. Because it was the good chance for Scotland to win the match with the high economy rate. Wicket-keeper Sarah Bryce & Lorna Jack opened the innings but in the 3rd over Lorna threw her wicket.
After that, Bryce sisters did the remaining job and won the match by 9 wickets in 6.5 overs and Scotland took 2 important points. Scotland will play their next match against Ireland while Uganda will play against Thailand 8th July.