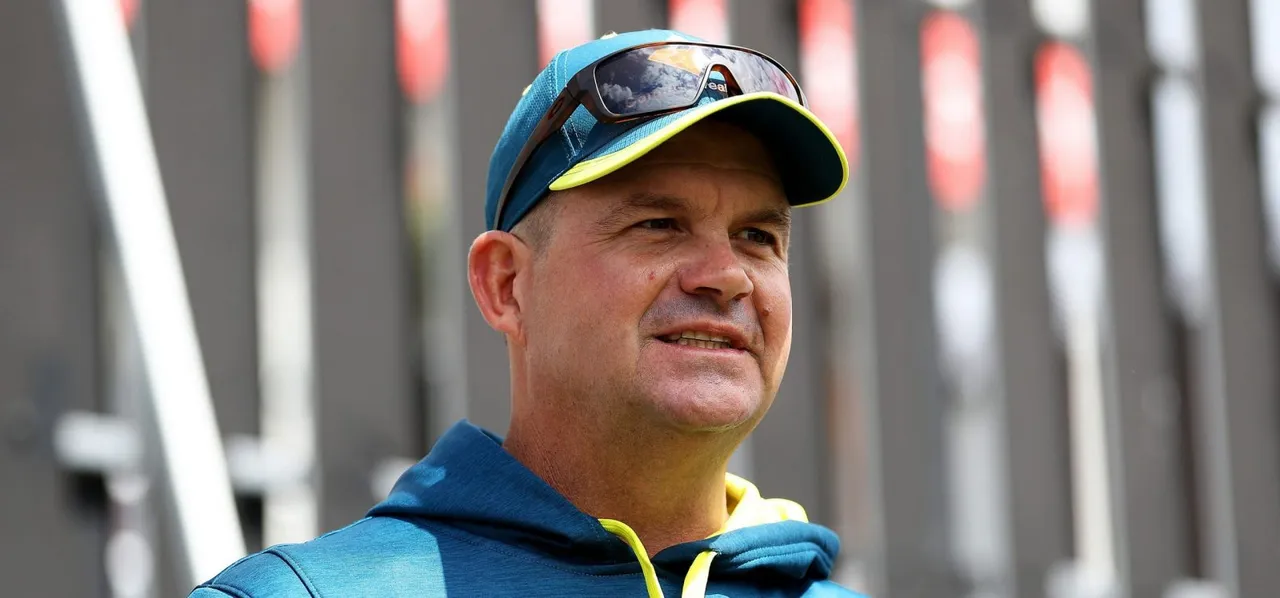 Women's cricket is definitely on a rise for quite some time now and with the appointment of former England cricketer Clare Connor as MCC president, it shows how far the game has come in the last few years. Australia coach Matthew Mott believes that a lot of the credit has to go to the domestic leagues and desperately wants to see the women's IPL coming up and stake a claim in that.

"Every year, the WBBL is getting stronger with different teams making into the finals every year," Mott told reporters in a video conference on Thursday (June 25). "If you get some best players in a competition it will give you results. The ICC is doing its part in globalising the game helping the needy nations in developing their game."

"We want to see this game grow and grow and grow. The next frontier is India and we would love to see women's IPL get up and running and giving our players a chance to play in different conditions and adapting to different cultures," said the T20 World Cup-winning coach. He also termed the appointment of Connor at the top MCC position as a welcome boon for the women's game.

ALSO READ: Clare Connor to be MCC's first female President, to take office from October 2021 pending approval

"I think it's really positive step for cricket. Clare is an amazing human being and she is being nothing less than impressive, well respected and a strong voice. It (her appointment) just shows how far the women's game has come forward in the last few years," he said.

On Wednesday (June 24), Ireland allrounder Kim Garth made a move to Victoria on a two-year contract and Mott urged everyone to back her. "I think it's best for her at the moment and we should back her decision. It's a really gutsy decision travelling to the other side of the world and follow your dreams. It's a great structure here in Australia and it is very attractive for her and she knows the environment very well, having been here for the WBBL for three seasons," Mott said.

"Kim is a very talented player and will be a great addition to our system. I am a bit disappointed for Ireland, having coached there myself and know how difficult it is to hold good players. I have no idea at the moment but she must have done some research on that. I think she needs to grind through the domestic set up first and perform there and then comes the question of breaking into the national team," he added replying to a question to when Garth will be eligible to play for Australia.

Speaking about Erin Burns who missed the 2020-21 central contracts, Mott admitted that the allrounder is definitely in their plans for the World Cup in New Zealand but has a lot of work to do as far as her batting is concerned.

ALSO READ: Jess Jonassen to take over as Queensland skipper

"I think there are a couple of players who have desperately missed out of the contract. But Erin is certainly a player of interest and she is an allrounder. She is definitely in our plans for the next World Cup. The main thing she needs to do is stand up with some batting performances and makes sure she gets some eye-catching scores," said Mott. Hope Burns is reading this article.

Mott is also worried about the developing nations about what impact the COVID-19 will have on them but also considers Cricket Australia lucky to have some amazing programmes in the next few months before the mega event in February next year in New Zealand.

"I worry for some of the developing nations. I think we are quite blessed in that aspect and have come out of this okay. We are building on the back of an amazing World Cup campaign which I think has awakened Australia in particular. We have missed the South Africa series but we have an amazing series against New Zealand which looks positive. We would then be leading to the World Cup next year and just prior to that play India at home. We are looking forward to some great cricket," he said.

"Learning to adapt is what we have focused on in the T20 World Cup and considering the current situation that's all we can do. We are pretty hopeful for the World Cup in New Zealand but then also it all depends on the men's T20 World Cup this year," Mott concluded.