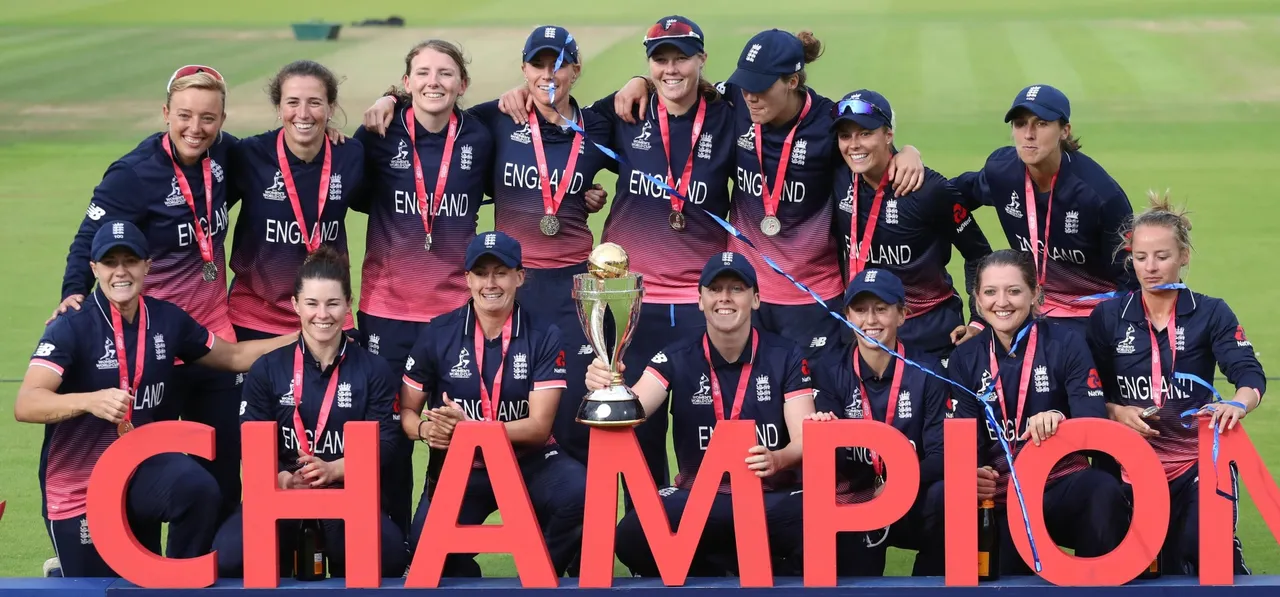 ICC has decided to double the prize money of Women's Cricket
World Cup 2022
and the winning team will receive $1.32 million, which is double the amount from the last edition that was held in England in 2017, the governing body announced on Tuesday (February 15).
The global event, scheduled to be played from March 4 to April 3, will see eight teams – the hosts New Zealand, defending champions England, Australia, India, South Africa, Bangladesh, Pakistan, and West Indies – competing for the coveted trophy. In the 2017 edition, when England were crowned winners after beating India by nine runs at Lord's, the prize money for the winners was $660,000.
Overall prize money for the tournament has also been increased by 75% and the eights team will walk away with a share of the total amount of $3.5 million, which is $1.5 million more the amount they received in 2017. Prize pot for the runners-up has also been increased from $270,000 to $600,000.
ALSO READ: Amelia Kerr's unbeaten century takes New Zealand home in tense finish
The two losing semi-finalists will be rewarded with $300,000 in the 2022 edition. The four teams that can't make it past the first round will get a prize money of $70,000. That's a significant increase from the previous amount of $30,000. All the eight teams will also receive $25,000 for each win.
The tournament will kick off with the hosts New Zealand
taking on
West Indies in the opening fixture at the Bay Oval in Tauranga on March 4. The last time New Zealand hosted a World Cup was in 2000, when they were the winners of the competition after beating Australia in the final.
A total of 31 matches, including 17 day-night matches, will be played across six venues in Auckland, Tauranga, Hamilton, Wellington, Christchurch, and Dunedin during the 31-day event. The final will be played on April 3 at the Hagley Oval in Christchurch. Hagley Oval will also host the second semi-final, with Basin Reserve in Wellington scheduled to host the first semi-final.