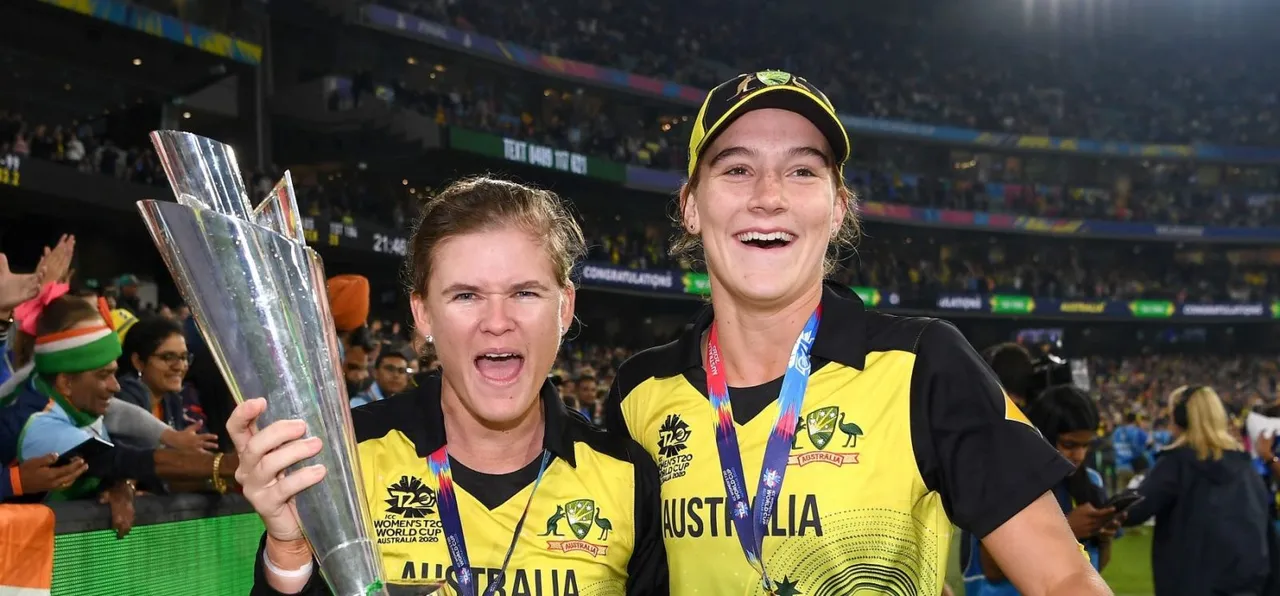 Annabel Sutherland's whirlwind six months fittingly ended with Australia
clinching their fifth ICC Women's T20 World Cup
on March 8. The allrounder was not part of the XI that took on India at the Melbourne Cricket Ground but had a chance to shake a leg with pop star Katy Perry after the match.
After being part of the grand spectacle in front of 86,174 people, Sutherland was almost certain to be included in the Australia squad for the bilateral series against South Africa, but the
tour was suspended
due to COVID-19 pandemic. The teenager though has impressed the selectors with her composure and calmness and is almost certain to be part of Australia's long-term plans.
Despite the disappointment of a cancelled tour, Sutherland has admitted that her first taste of international cricket - and World Cup success - has whet her appetite, and she is keen to keep improving to be successful at the top level.
ALSO READ: Annabel Sutherland's whirlwind six months
"I was a bit gutted (South Africa) got postponed, it would have been another great experience to hopefully have had an influence or make an impact," Sutherland told
cricket.com.au.
While she waits for cricket activities to resume, the teenager is using the break to keep herself fit. She has brother Will, to keep her motivated all through the strength sessions they do at home.
"I'm more keen than ever to keep working hard and improving," she said. "I've got a taste of what it takes to step up to the next level, so I'm keen to explore that."
"Fitness is the main thing, I haven't had a big strength block in terms of a proper preseason (before) so this is a good opportunity to fit that in."
Although she featured in three of Australia's matches through the tournament, Sutherland added that she is keen to take all the lessons she learnt during the World Cup and keep improving with every opportunity.
ALSO READ: Beth Mooney recounts Australia's successful campaign
"(I learnt) that in a tournament, anything can be thrown your way, as it happened to us with a few injuries," she said. "It's about how you bounce back and a lot of the senior girls played a big role in helping us stay in the right direction despite the other issues we were facing – (I learnt) you can bounce back from anything."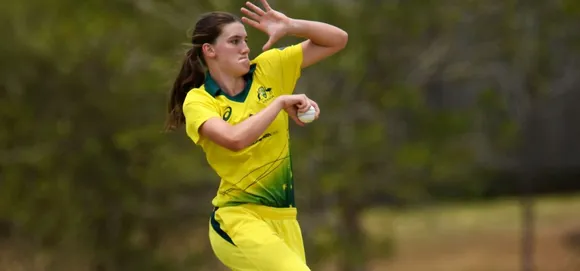 Annabel Sutherland's impressive performances for Australia A saw her catapulted into the international arena. © Getty Images
"(Being able to) maintain composure in all situations, particularly in a tournament, was something I hadn't experienced before for that length of time, and in terms of having the high stakes game we had."
The allrounder, who had a good season with Melbourne Stars in the Women's Big Bash League in 2019, was the only 'bolter' in
Australia's World Cup squad
, earning a surprise call-up after impressive performances for Australia A. However, Sutherland admits she wasn't thinking of an Australia A call-up, let alone an opportunity to play in a home World Cup.
ALSO READ: Decoding the gameplan behind Australia's dominance
Having had to miss the latter half of the WBBL due to her school commitments, the right-hander dispelled all thoughts of being part of the Australia A squad in December. But not only was she included in both one-day and T20 squads for Australia A's home series
against India A
, but promising performances there saw her catapult to national reckoning.
"It still doesn't feel real to be honest, feels a bit like a dream but it was probably the best two months of my life so far," Sutherland reflected. "Having only just finished school a couple of months before, I didn't even think I'd get picked on that Australia A tour, so for that to have all happened, it's pretty cool and something to look back on that I'm pretty proud of."
The lockdown has given Sutherland time to reflect on what had transpired in the last six months and the allrounder wants to be ready to pick up where she left off when sport resumes.