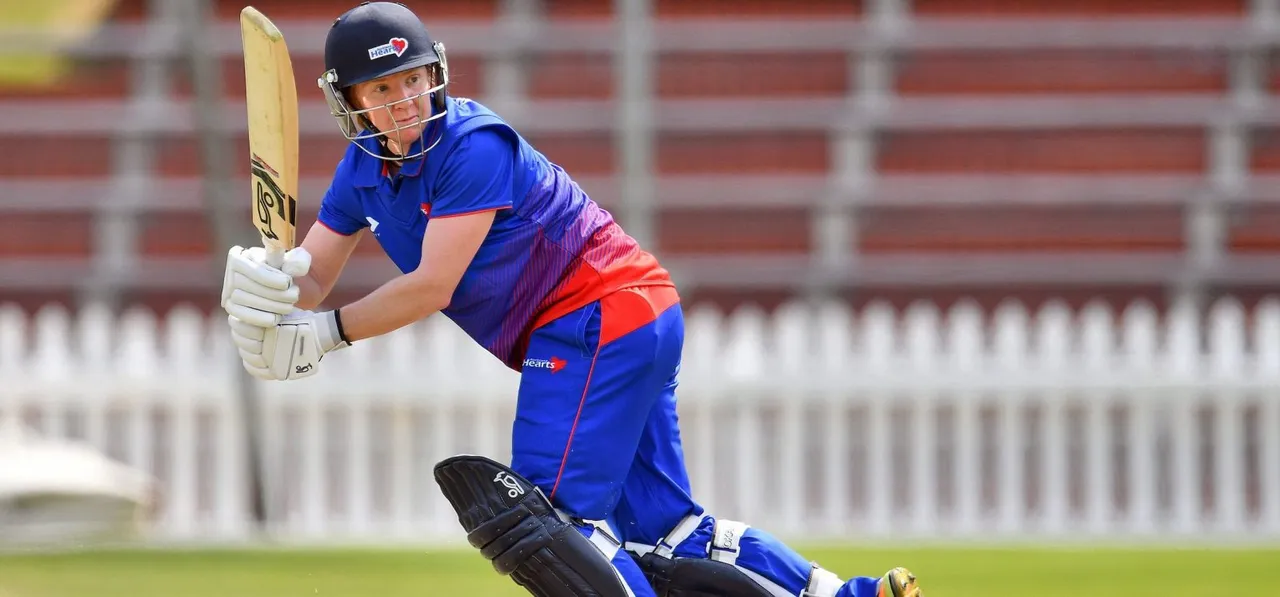 Katie Perkins, New Zealand batter, says working as a police officer has given her perspective about life away from cricket and helped her enjoy the game more.

"Within the police force, you are seeing people constantly on their worst days. You are seeing people who are having things really tough and it puts life in perspective. It gives things different value," Perkins told The CricketNews.com podcast.

"So, me going out and not having the best day on cricket field is nothing compared to the hardships some others in my own community are going through. So, just that perspective alone made me enjoy cricket more and made me grateful for the opportunities I was given as well."

Growing up, Perkins, always wanted to be cricketer and represent New Zealand in international cricket.

"Cricket has been part of my life since young age," she said. "It was really a sport my family enjoyed. Particularly my mum's a player. So, growing up around family with just a bat in hand became a normal thing during summer time over here. My goal and my dream were always to play cricket for New Zealand one day. And that's what drove in all the main decisions I made growing up over time to become the best cricketer I could be."

"But with cricket obviously not being a professional career for women in New Zealand, I had to find another career as well. And after the university I ended up joining the New Zealand police in 2013. And perhaps I had the privilege of representing the country in both professional sport and work career as well."

Perkins, who works as Youth Development Officer in police, said working with young people struggling with their lives has given her perspective about life. "The opportunities I get with playing international cricket and chew their brains and other amazing things and then going to work next day, trying to help a young person with family violence going on at their home or struggling to with it, starting to use alcohol and drugs to overcome the pain in their life, it's a real leveler."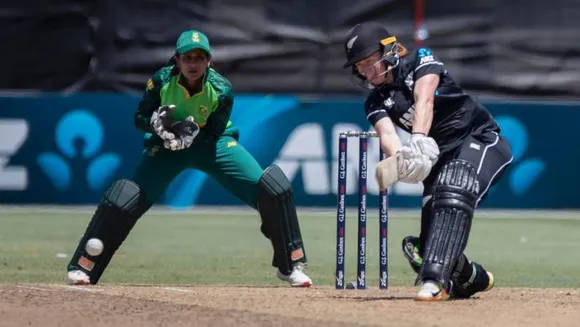 Katie Perkins in action. © stuff.co.nz
ALSO READ: We can win the 2021 World Cup by playing fearlessly & confidently, says Amelia Kerr
"It's perhaps not great to see people in those situations, but I am grateful to have the opportunity to make a positive impact in their life at the same time," she added.
Pekins went working full time in the police during the lockdown with cricket coming to a standstill due to the COVID-19 restrictions that were in place. She is hoping the return of cricket would help people move towards normalcy.
"We saw that back when New Zealand shared the hosting of men's World Cup with the Australia just a few years back, it that brought New Zealand together. And what's exciting is that we have the Women's World Cup scheduled to be hosted as early as next year. Obviously, we hope COVID disappears before that and ICC can work through their plans around that."
"All going to plan and it's pretty awesome that we have got a world event in NZ that should excite people and definitely has the opportunity to bring people together. Now that we are allowed to have crowds at the stadium and stuff, it gives a great opportunity, we could get lot of fans out watching our World Cup next year."
The 31-year-old Perkins believes the success of T20 World Cup 2020 provides everyone a chance to take the women's game to the next level. "It's exciting if anything. It reminds us of the responsibility to train hard and perform really hard, and take the game to the next level. We want to thank those who are watching with quality cricket. Maybe I see it as responsibility as supposed to anything else, to honour those who are watching us," she said.
"It's just being innovative around how they promote us and in turn promote the way women athletes have been doing and look at how awesome these women are. Some aren't full time cricketers and look what they doing. Just really focus on how amazing the women are involved in the game. Here parents are crying out of quality role models for their kids and here you can look at any international teams and there are some amazing role models in every single one."
https://open.spotify.com/episode/7cSrEZYTaoVMAnwdfxVB19
Perkins, who played in 122 international matches for New Zealand across formats, returned to training early June with her team-mates and New Zealand is hoping to conduct training camps with separate groups in late July.
Talking about her future plans post cricket Perkins said, "If I was to quit tomorrow, I would be working full time with the police, working very hard with the young people in the communities that I police in to create the best possible outcomes for the young people"
"In the longer term I have a real heart to see the way we do justice with the people who have done offenses. I feel we put too many people in the court system when there are other ways to resolve things. I would really like to see New Zealand change our mindset a bit and really help out minority groups and our indigenous people," she concluded.