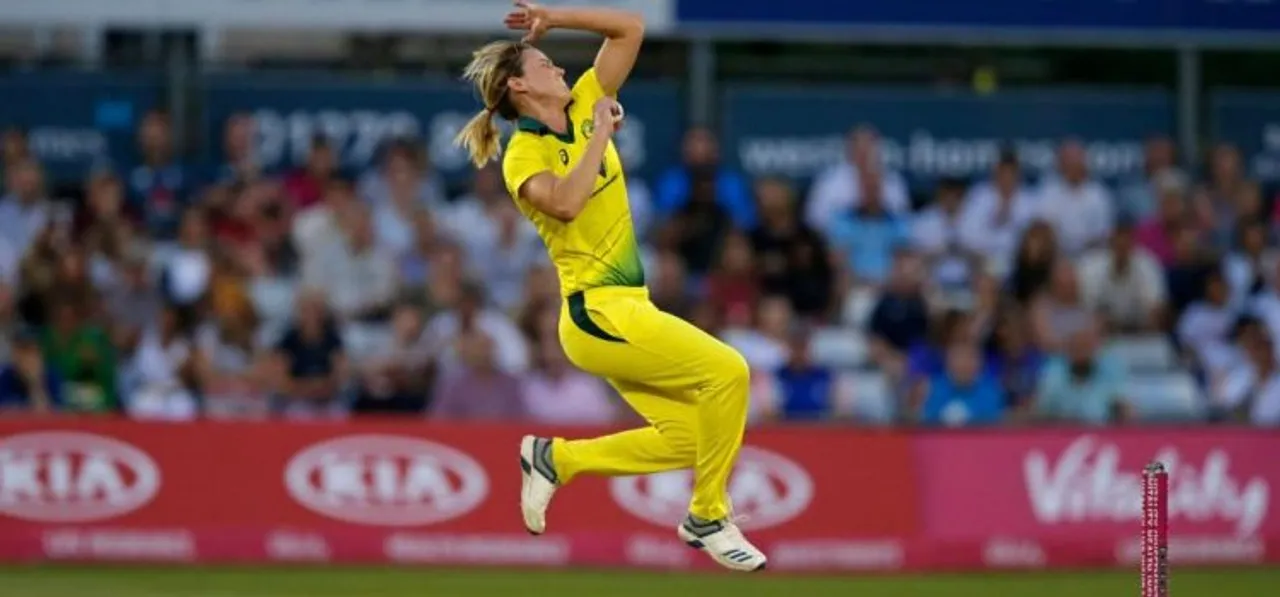 Australian all-rounder Ellyse Perry, who would be making her comeback in the upcoming series against New Zealand after the
hamstring injury
that happened during the T20 World Cup, has said that she would not be holding back on her intensity when she is on the field.
"If I am playing, I want to be fully fit. I would want to play the way that I always play," said Perry during a media interaction from Brisbane, where she has been under quarantine along with her teammates from the Australian Capital Territory, New South Wales and Victoria.
"It's probably more about managing the frequency of matches I play. This series, because of some of the considerations around COVID-19 and other kinds of things, is quite condensed. On that regard, it's probably more about the number of matches that I play rather than my intensity."
The 29-year-old said that the management would be assessing her fitness over the next couple weeks based on which,it will be known if she might be missing a few games in the upcoming series.
ALSO READ: Allan Border Field in Brisbane confirmed as venue for AUS-NZ series
"It might not be possible or sensible to play all of the games, she added. "Hopefully, there's an opportunity where I can play in some of them. Obviously, they are still a few weeks away. There's a couple of things to tick off." 
Perry got injured during while fielding in the league match
against New Zealand
in the T20 World Cup and missed the
rest of the tournament
. However, Cricket Australia did not announce a replacement, and she was a part of the squad that
won the competition
.
As far as recovery is concerned, she has been "fairly unrestricted now with running, batting and bowling." However, Perry felt that there are few specifics when it comes to fielding.
"There's little more specifics around match fitness and fielding in all different kinds of positions, potentially, things that are compromising the injury that I had and just making sure from the strength flexibility and mobility point of view."
On whether she would want to be a specialist batter going forward, Perry said that her preference would be to play as an all-rounder.
ALSO READ: Former Australian cricketer Karen Price inducted as Cricket NSW Life Member
"That is who I am as a player, and that is what my role is on the side. I don't want to upset the dynamics of the group."
However, she also said that it could be decided depending on her fitness before
the New Zealand series
that starts on September 26.
"That's probably a call we'll make in a couple of weeks. Certainly, for me, I very much want to be involved in both batting and bowling, and hopefully, that transpires," she concluded.