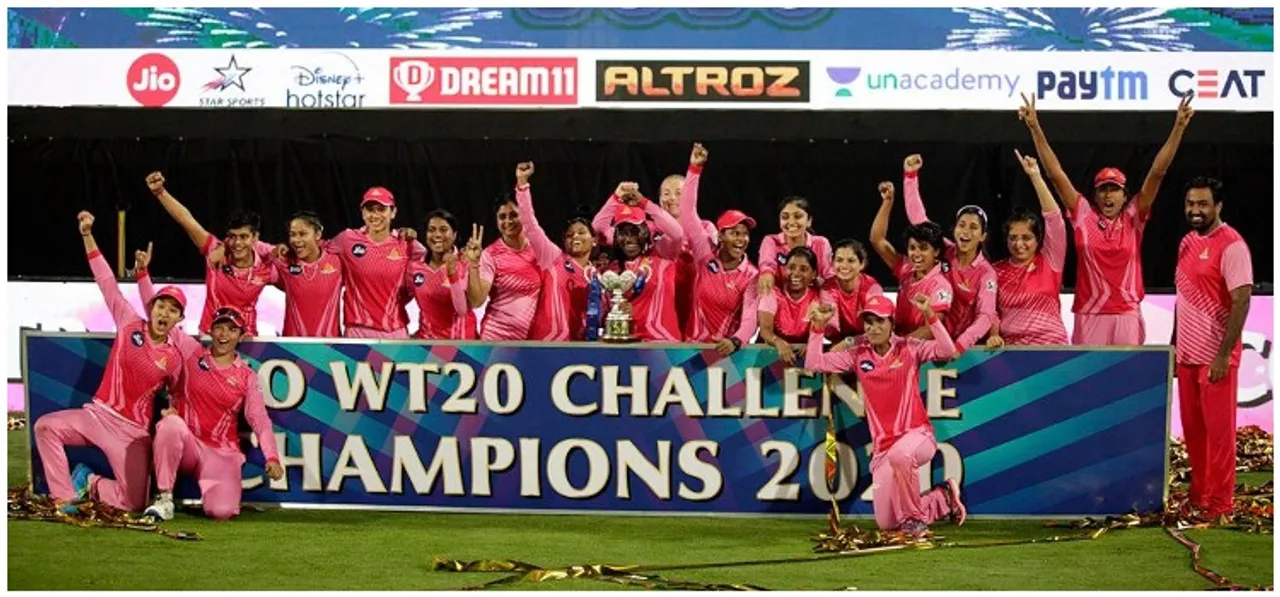 Ever since the BCCI stated that they are planning to
launch
Women's IPL from 2023, stakeholders from various business entities expressed their desire to field a women's side if and when the competition takes off. Rajasthan Royals is the latest to join the party as Jake Lush McCrum, CEO of the franchise, said they would love to own a women's team in a conversation with
Wisden India
.
"We would love to have a Women's IPL team when it launches next year. We are definitely very interested to expand our franchise base. I am so excited about the growth of women's cricket in India and around the world," McCrum was quoted as saying.
Men's IPL started in the year 2008 and its 15
th
edition is currently going on with the BCCI expanding the teams to ten this season. While the governing body has organised exhibition matches comprising of overseas stars in the event named Women's T20 Challenge starting from 2018, it is yet to launch a full-fledged competition for its women's cricketers. As per the proposal approved by the Governing Council of IPL, the board is looking to launch the women's version as a six team event starting from the next year.
ALSO READ: Women's IPL will do wonders for Indian cricket: Alyssa Healy
McCrum believes India have the potential to reach the heights of WBBL and The Hundred with their own women's league.
"We've seen in Australia the amount of investment they've put in and the impact that's had on the game, and on the fanbase, the following, the grassroots cricket. In England, last year, I think the biggest success of The Hundred was women's cricket. The amount of fans coming in to watch the women's cricket match, the amount of girls playing cricket that summer, it's awesome," McCrum said.
"I have seen the passion of the fans for the women's game. I have watched women's internationals in Jaipur, and I have seen our own players get so excited when they get to meet Smriti Mandhana, when they get to see her cover drives – that passion is at another level. I think women's IPL is going to be brilliant, and we would love to be a part of it, and I know it's going to be a massive success."
The fourth edition of the Women's T20 Challenge will be played from May 23 in Pune during the men's IPL play-off week. It will once again feature three teams and four matches even though teams and other details are yet to be announced.