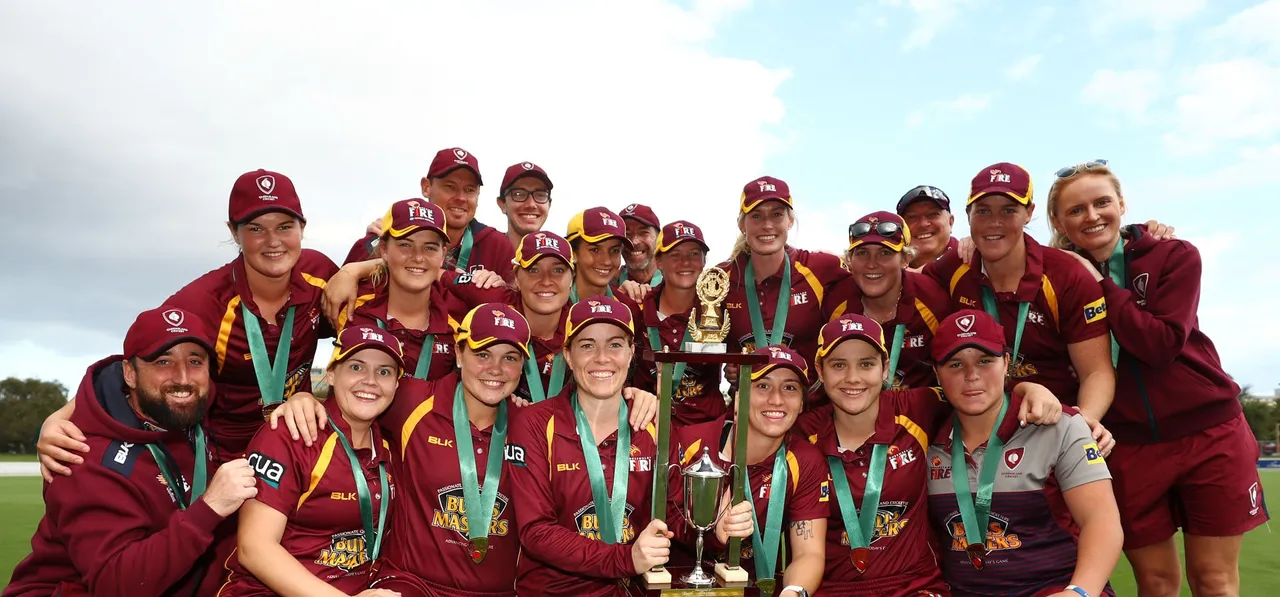 Cricket Australia has announced the remainder of the Women's National Cricket League (WNCL) will resume from February 22. A full 29-match season will be completed under the revised schedule, with each team playing eight matches before the final on March 25. The competition will resume with a day-night fixture between New South Wales Breakers and ACT Meteors, CA announced on Friday (February 6).
CA has already postponed the 50-over competition multiple times owing to border closures and COVID-19 threats. Previously, the changes in the schedule of the multi-format Ashes series also led to the tweaking of the WNCL schedule. Earlier, Queensland Fire and South Australian Scorpions were to play each other on January 7 and 9 at the Ian Healy Oval in Brisbane, and at the Manuka Oval ACT Meteors were to clash against Victoria on January 9 and 11.
"CA is delighted to confirm the remainder of the WNCL season and a complete 29-game schedule," Peter Roach, Cricket Australia's Head of Cricket Operations and Scheduling, said. "The consolidated schedule attempts to minimise the time each team will spend away from home, but we acknowledge there are still significant sacrifices from players, staff, and match officials," he added.
ALSO READ:
Haynes, Campbell ransack ACT Meteors as NSW Breakers make it three-in-three in WNCL 2021-22
The remaining 24 matches of the 26th season of the WNCL are scheduled at venues across the Australian Capital Territory, New South Wales, South Australia, and Victoria. To minimise biosecurity risks, the revised schedule changes were necessary, the CA statement said.
"Cricket NSW and Cricket ACT will host a substantial number of neutral matches and we especially thank their staff, and all the other hosts, for their efforts to allow the season to be completed. We look forward to the WNCL getting underway safely and thank the State and Territory associations for their flexibility and cooperation," Roach said.
NSW Breakers are the current table-toppers with 3 out of 3 wins. Defending champions Queensland Fire are second on the list, while Wester Australia Fury and South Australia Scorpions are yet to play a match in this season of WNCL.