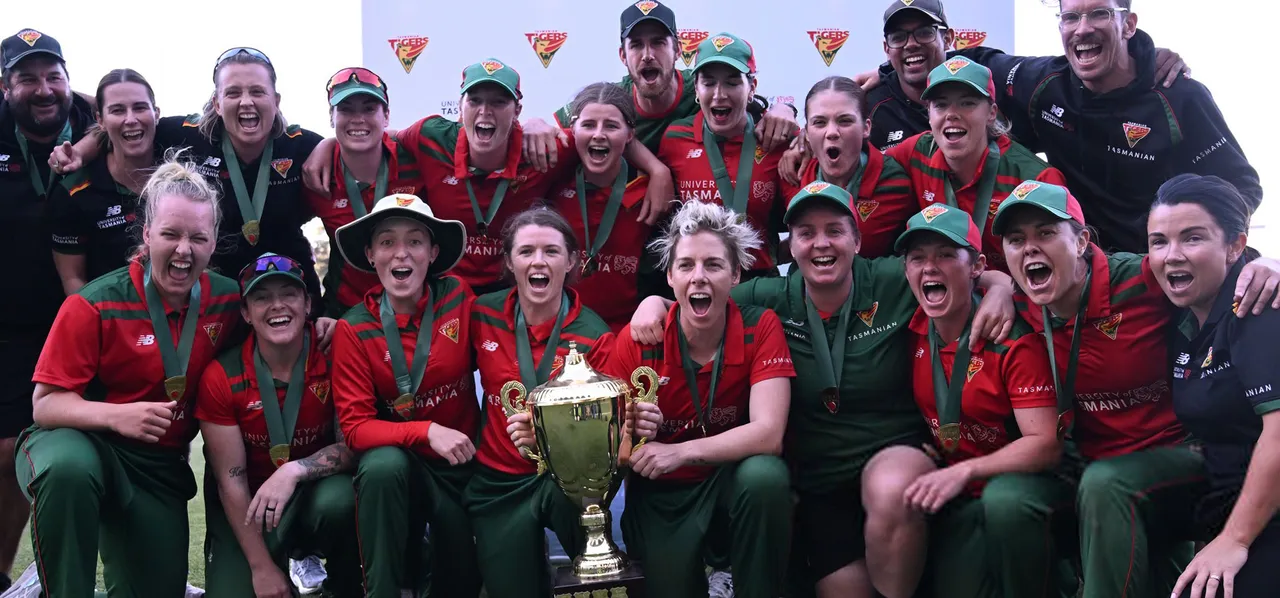 The decision to have 12 matches per side during Women's National Cricket League (WNCL) 2022-23
season
instead of the eight matches is the big talking point of the new 12 month Meomorandum of Understanding (MoU) between Cricket Australia (CA) and The Australian Cricketers' Association (ACA).
The new MoU will see WNCL teams take part in full home and away fixtures during the season. The players will be paid an additional match fee of $7,000 for the increased matches. This will take the annual average salary of individual players to $86,000 per year.
"Our female players are superb role models and as we continue to focus on increasing the participation of women and girls in cricket, a full home and away WNCL season is a logical step," said Nick Hockley, CA CEO.
The one-year agreement is an extension of the existing MoU as part of a request made by CA last year to make sure that the focus is on getting the season go ahead without much troubles owing the impact of COVID-19.
Hockley, CA CEO, and Todd Greenberg, ACA CEO, added that decisions made as part of the new deal was possible because of the good working relationship between the two associations.
"This is an excellent result for Australian cricket and I look forward to working with Todd and the Players' Association for the next long-term MoU. Despite the impacts of Covid, the MoU has delivered an outcome for players that is beyond expectations," Hockley.
ALSO READ: "If you want to be successful, you got to see success": The rapid rise of Tasmanian Tigers
"We thank all the players for their enormous efforts in such a demanding time. To think that we managed to play every international game and the vast majority of domestic fixtures last season and enjoyed one of the most successful periods in our history is an extraordinary achievement from all involved."
"What we have agreed to for the next twelve months provides our female players with more opportunities to play, and better remuneration as a result," Greenberg seconded Hockley.
The MoU also added the players will allocate $4 million to CA as part of the contribution towards managing the ongoing impacts of COVID-19. The deal will also maintain players share of 27.5 percent of forecasted Australia Cricket Revenue (ACR) with another 2.5 percent of performance pool.
"What became clear as we worked through the negotiations was that the benefits to the game of this partnership model were clearly recognised. It has served Australian cricket well in responding to the impacts of COVID, where player payments and benefits self-adjusted as the games' revenues fluctuated, avoiding the challenging re-negotiations faced by other sports," Greenberg added.