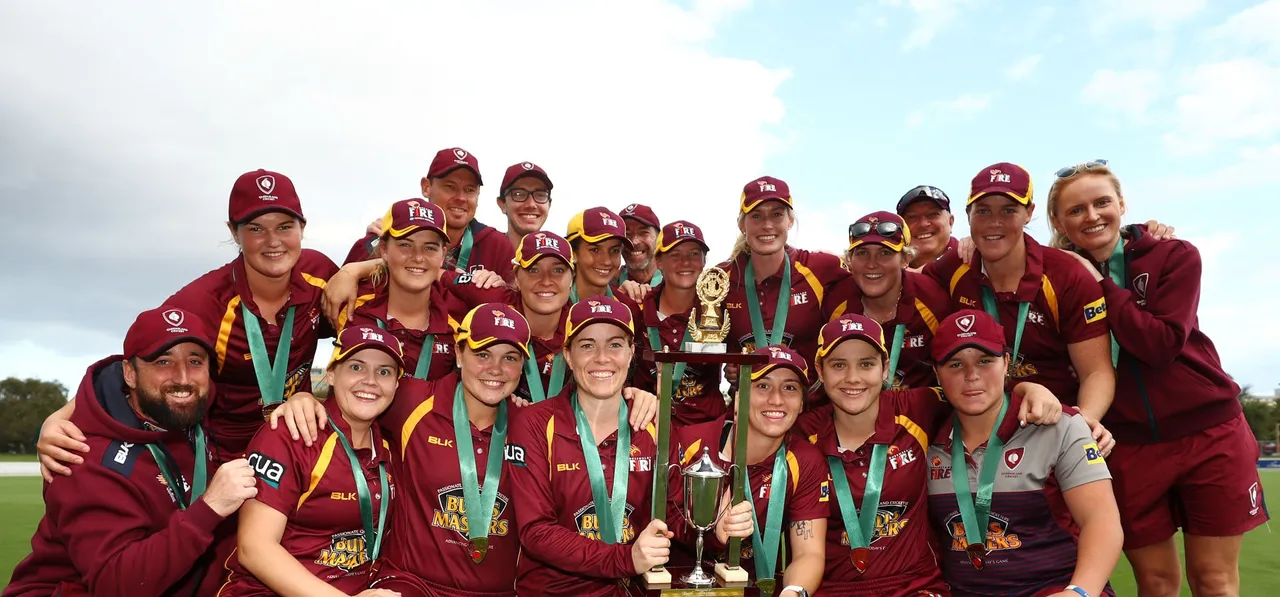 Cricket Australia (CA), on Tuesday (January 4), has announced a few changes to the Women's National Cricket League (
WNCL
) schedule owing to the restrictions that are place because of the COVID-19. The changes meant Western Australia will have to wait longer for their 2021-22 season to start and the final of the competition will be played on March 18.
There will be three changes in the fixtures of the 50-over competition with border closures and restriction in Western Australia. The matches between Tasmania and Western Australia that were scheduled to be played at the Bellerive Oval on January 7 and 9 will now be played as late as March 9 and 11. As a result of these two changes, WNCL final also has been postponed to March 18 from March 6.
Peter Roach, CA's head of cricket operations and scheduling, talked about how CA are working closely with the states and territories to make sure that the tournament continues with the revised schedule to complete the full fixtures for the season.
"Cricket Australia worked closely with the States and Territories to deliver a revised schedule that has minimal impact on Premier Cricket finals, while also allowing the top cricketers in the country to be available for WNCL matches," Roach said.
ALSO READ: Southpaws' day out as Carey, Litchfield, Perry dominate WNCL with Tasmania, New South Wales registering wins
Roach also added that the safety and the wellbeing of the players, match officials, support staffs and fans are kept in mind while trying to make sure that the full set of games are played with minimal changes.
"The safety and wellbeing of players, match officials, staff and fans remains our top priority as we aim to deliver the full 29-game WNCL season," he added,
"We thank the States and Territories for their flexibility and understanding as we navigate scheduling challenges."
CA release also added that there could be further changes depending on the guidelines and restrictions from the various states and authorities regarding the travel between the regions.
Four matches have been played in the WNCL so far with New South Wales
Breakers
getting the better of Victoria
twice
. Defending champions Queensland Fire started their season with a
win
over Tasmania Tigers before the latter got the better of them in the next match. On January 6, ACT Meteors will start their 2021-22 campaign with the match against Breakers, while Southern Australia Scorpions will have their opening match against Fire on January 7.