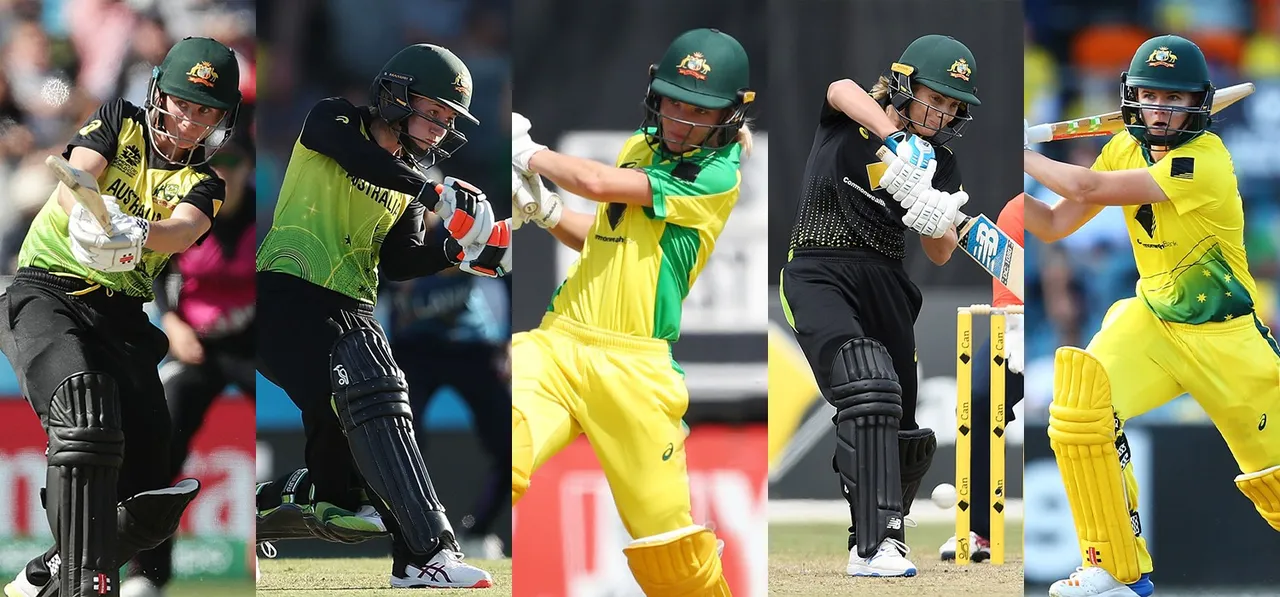 At the start of 2018,  Australia sprang a few surprises in T20I cricket. They essentially reversed their batting order: their opening combination of Alyssa Healy and Beth Mooney was not followed by Meg Lanning and Ellyse Perry, who were, at the time, probably the best No. 3 and No. 4 in world cricket. Instead, in walked Elyse Villani and Ashleigh Gardner. Only when they had had a few swipes, did the classical talent of Lanning and Perry appear.
It was an approach based on statistics that indicated that teams which dominate the power play will most likely win games. It was also the logical progression of an economic concept: when you have 10 wickets to burn over 20 overs instead of 50, you can take more risks. And the best time to take those risks was when the field had most gaps: the power play.

So even as the world fumed about what a waste it was to have Perry bat so low - she had an ODI batting average of 80 in 2017 - Australia persisted. Over a large enough sample size, the method proved sound. After not holding a title since 2016, it won them a T20 World Cup in 2018.
ALSO READ: Numbers foretell a record-breaking T20 World Cup
Their tactics have since been recognised as common sense. But now, they seem to be taking them one step further. 
***
Australia are the most left-handed country in this World Cup. They are probably among the most left-handed countries in world cricket, across men and women. That's because many coaches encourage young boys who are naturally right-handed - i.e. they write, eat, throw and bowl with their right hand - to bat left-handed.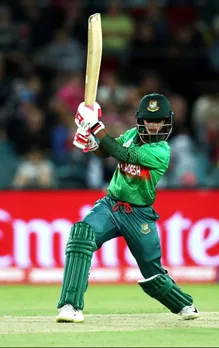 It's a natural fit. The basics of batting encourage top hand dominance, and for a left-handed batter, their top hand is their right hand. It's a concept that most of the cricket coaching world awoke to a while back, and that's why there are so many left-handed batters in men's cricket teams. 
But this phenomenon has not yet percolated into women's cricket teams. According to ">this video on ESPNCricinfo, left-handers face 22% deliveries in men's international cricket, and only 11% in women's internationals. Two teams in this tournament have zero left-handed batters. Murshida Khatun recently became the first left-handed batter to play for Bangladesh women ever.
This makes having left-handed batters a much bigger advantage in women's cricket than it does in men's cricket.
Which brings us back to, Australia are the most left-handed women's cricket team in this World Cup. Five of their 15 bat left-handed. Two of those five bat in the top six: opener Mooney, vice-captain Rachael Haynes. Then come the allrounders: Nicola Carey, Jess Jonassen and Sophie Molineux. 
***
ALSO READ: Switched on Radha Yadav revels in support role
Leading into this World Cup, on a podcast, Australia coach Matthew Mott said "There's a lot of great people at CA (Cricket Australia) doing really deep stuff, looking at venues and match ups, combining WBBL numbers with international numbers . A huge amount of work has gone on behind the scenes."
One of those behind the scenes actors is a part of Mott's travelling staff: analyst Sunny Kaliyar, who has worked in sports analysis for multiple cricket franchises, including IPL teams, and worked full time with Cricket Australia since 2014.
Perhaps on the back of this data-driven research, Australia went into this T20 World Cup cycle having tweaked their batting blueprint. If you can call the previous approach 'smash-then-settle', then I'm going to call this one 'like-then-left'. It starts with a like for like approach: If Healy is dismissed early, the equally cavalier and as powerful Gardner is most likely to walk in. If Mooney - who the power-hitters typically play around - is dismissed, then captain Lanning comes to the crease to control the proceedings.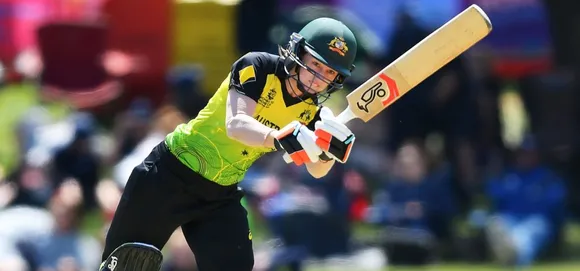 After that, the batting order is flexible enough to ensure that there is a left-right combination at the crease. "I think it's one of the strengths of our batting order is our depth, and the left-right hand is within it. We've been doing that for a long time now, just making sure we try to keep those combinations where we can. That means, I guess, the bowler has to make an adjustment as well, as opposed to settling in and bowling to one type of our batter. So it's a strength of our lineup we try to use," said Haynes after Australia's second game.
 In this World Cup, that policy has had Perry batting at Nos. 6 and 7 in the first two games. Against India in Sydney, Lanning replaced Mooney, then was replaced by Haynes, ensuring a left-right combo was at the crease. Gardner then came in when Healy was dismissed. Only in the 12th over did Perry come out to bat.
ALSO READ: Pakistan's own Lady Diana and her tryst with cricket
Against Sri Lanka, it got even funkier. Healy's dismissal brought Gardner, who went cheaply, replaced by Lanning. Fine. Then Mooney was dismissed, and out came Haynes, in a tricky chase, ensuring a left-right combination remained at the crease. Understandable.
But when Haynes was dismissed, Australia needed 19 runs off 17 balls. In a situation that was perfect for the skill, experience and control of Perry, the left-handed Carey came to the crease. It was Carey's fourth T20I innings in her career. Perry has 12 years of experience, had played 70 innings in the format, and averaged almost 30. 
"It's the same strategy," explained Haynes after that game. "I guess, from our point of view, it's team first. It doesn't matter if you're one of the best players in the world, which obviously Ellyse is. She's a great player and certainly valuable with the bat within our team. But I got out at that stage, and Matthew wanted to keep that combination going. So Nic came in."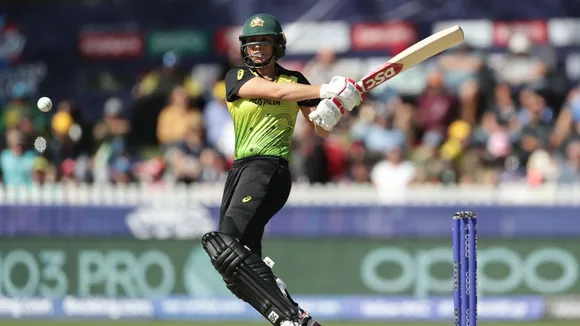 It seemed Australia were taking data a bit too far. And even among those observers who welcomed the data-revolution in the game, it smelled like overkill. 
Maybe Australia sensed that too. Because against New Zealand, they seemed to do something different.
***
When New Zealand asked Australia to bat first in their virtual quarterfinal at the Junction Oval, and Healy fell within the power play, most people expected Gardner to walk in. Instead, it was Lanning. 
ALSO READ: Harshitha Madavi - Future torchbearer of Sri Lanka
"That was a decision we made for this game purely based on matchups and how New Zealand had bowled throughout their innings in other games. And we felt I was a better matchup against sort of the bowlers in the first six," the Australian skipper said. 
Fair enough, and I'll leave it to the stats guys to analyse those match ups. But maybe there was something else too. Maybe Australia finally accepted that the pressure of a home World Cup 'quarter-final' demanded some qualities that can't be measured. 
Lanning has a tremendous record in knockout games. In 11 semi-finals or finals she has played in T20Is, she averages 45 runs per dismissal. At a strike rate of close to 120. No other player comes close. 
"There's no doubt there's been a lot more time going into data and watching games. And there's so much footage now these days that you can't really hide. And we try and have a look at what the venue does and what the matchups are."
"But when we actually do get to the games, we go in with a plan but we also go with gut feel as well," said Lanning her side had qualified for the semifinal.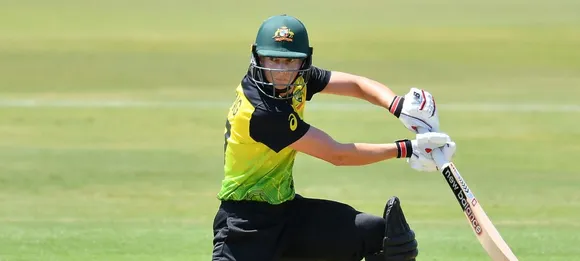 Perhaps Lanning batting at No. 3 was purely data driven. Or perhaps there was a 'gut' AKA human element to it. Lanning did allude to the weight of expectations of this campaign. "I think especially over the last week or so we've probably adjusted to that extra scrutiny and things that are happening."
"Once you're actually in the middle of it, you don't really know what it's going to be like until you're actually there. And it probably took us a little bit (of time) to adjust." 
Perhaps with those expectations came the flexibility. 
Australia's 'if you have it, flaunt it' policy towards left-handers is no secret anymore. And it may just be the next evolution that other teams look to develop. But how do you do that? Sophie Devine, captain of one of those fully right-handed teams, had a tongue in cheek solution that probably summed up Australia's advantage best: 
You get Amy Satterthwaite to stop having children!