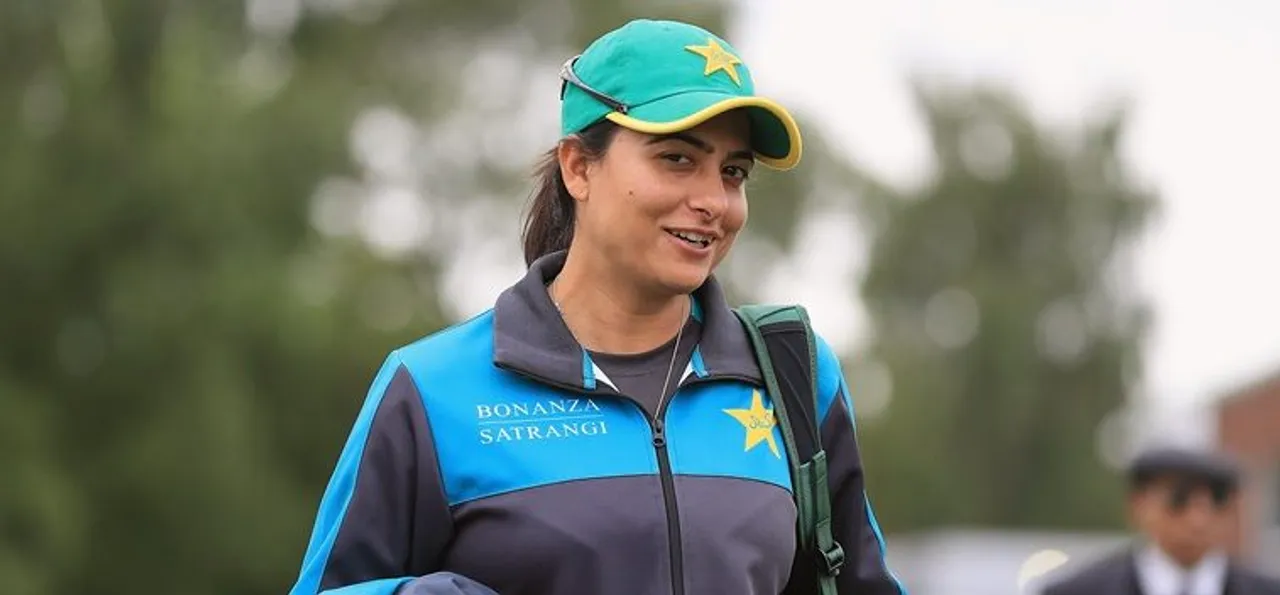 In the current sporting landscape, it can be argued that the word 'legend' is used too often, perhaps robbing it of some of its gravitas. However, Sana Mir is someone who wholly deserves to be recognised and remembered as one, not just for her on-field exploits, which are no mystery, but her contributions off-field too.Mir's stellar statistics justify every success she has had through her 15-year career for Pakistan; from rising to the top of the ODI bowling rankings, to being named captain of Wisden's Team of the Decade. However, it is more difficult, if not impossible, to gauge the impact she has had on the girls in Pakistan and  Pakistani society as a whole.Mir's accomplishments on the field have made her a household name in Pakistan. She has shown girls just how capable they are and that everything is achievable with hard work and dedication. From becoming one of the most recognizable faces in the country to starting difficult conversations, the former Pakistan skipper is a hero to many.Here, a young girl from Pakistan pays tribute to Sana Mir, someone she has admired for the longest time, as she draws the curtain on a distinguished international career:
I didn't know Pakistan had its own women's cricket team until embarrassingly late, and the only way I got to learn of it was through the mention of the name
Sana Mir
. She is the face of women's cricket in Pakistan without a shadow of a doubt, but she also seems to be something bigger than that. She has elevated herself to a national cricketing icon - across genders - by making her country proud time and again, and lifting the women's game with her to start a shift in mindset surrounding the participation of women in sport.
https://twitter.com/ICC/status/1253977114304487424?s=20
Mir has not shied away from media, perhaps recognizing the impact she has had and can continue to have by bringing herself to the fore. Uber Pakistan recently launched a campaign by the name of
'Har Ball Hai Opportunity
(Every Ball is an Opportunity),' the face of which was Mir. Seeing her plastered on a billboard on one of the busiest roads in Lahore was incredible. Thinking of the exposure women's cricket would get because of it and the number of girls that would be inspired by it, made me tingle with excitement. Hundreds of cars stopped in front of it every day at the traffic light, and if even one girl looked up and said, 'that will be me someday,' Mir achieved something special. She broke perceptions of what girls can and cannot do.
There is a quote from Mir in an interview that I will never forget. It has nothing to do with cricket, but everything to do with being confident in your own body. Girls, you need "strong arms not smooth arms," she said. Body hair on women is often looked at with disgust, as if it's not a completely natural occurrence, and can be a source of insecurity for many girls. It was for me too, but hearing those words from Mir resulted in a change of mindset. I chose to think of the said 'strong arms' in terms of being independent, being able to stand up for myself, earn for myself, and to back myself to achieve. This is not a sentiment you hear too much of as a female growing up in Pakistan. Most messages directed to you are about "going from your father's house to your husband's," and the domestic responsibilities that come along with that. For someone who has the platform and reach Mir does to come out and say this can have a profound impact on what young girls grow up thinking their future can look like and what they do with their lives.
These are just two of a myriad of instances that have made Mir a role model and made her someone I, and numerous girls across the country, look up to and admire.
Here's hoping your retirement is as successful as your career was, Sana! You deserve it.