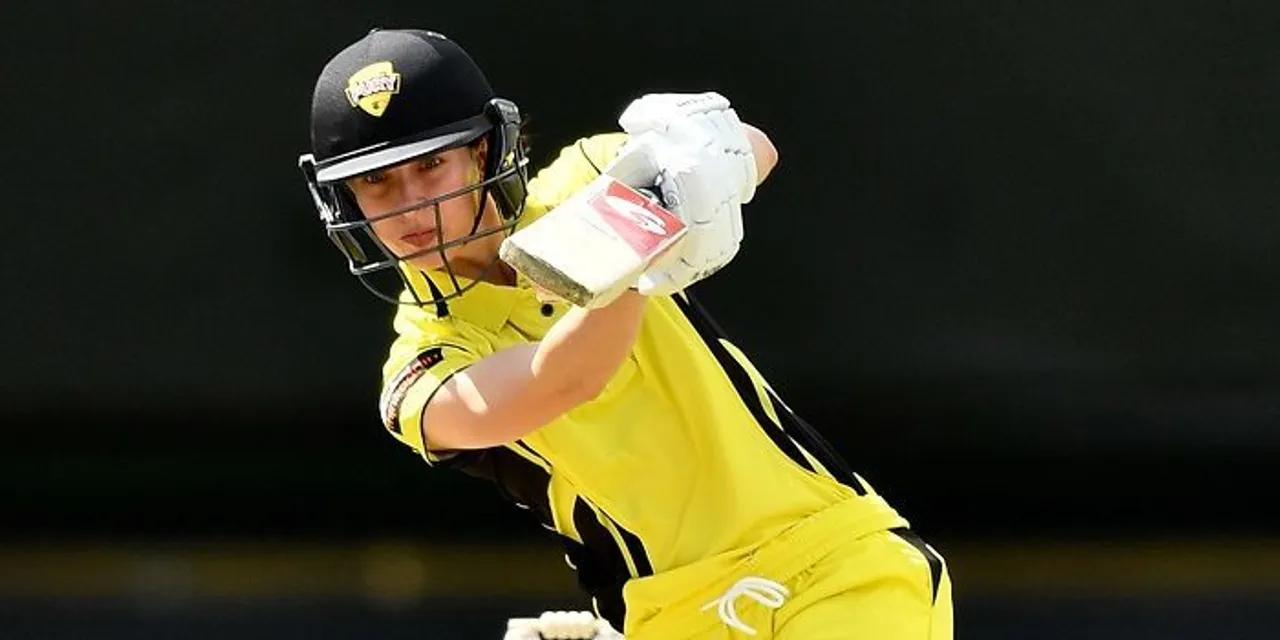 Western Australia announced their squad for the upcoming season of Women's National Cricket League (WNCL) on Tuesday (September 17). The squad from the 2018-19 season has a slightly different look with the inclusion of five new players - Molly Healy, Sheldyn Cooper, Meg Thompson, Ashley Day and Emma Inglis have joined the squad.
Healy, Cooper and Thompson have all made it through the Western Australia (WA) Female Cricket Pathway system, while Dey and Inglis have transferred over from Tasmania and Victoria respectively.
Lisa Keightley, head coach of WA, is pleased with the overall makeup of the squad and is looking forward for the challenges that awaits her and the team.
"The team has worked really hard over the winter months and we can't wait to get stuck into this first challenge," she said.
The prospect of Healy and Day excites Keightley the most and she is keenly following their progress through the ranks.
"It's exciting to have a few new faces within the program, Molly Healy has moved through our female pathway and is an exciting prospect for the future of WA cricket. Ashley Day has settled into the squad really well, she is a talented batter and I'm looking forward to seeing what she can produce for us throughout the season."
Keightley further stressed on having a good start to the campaign in the upcoming season of WNCL.
"We'll be working hard to get a couple of wins early in this new extended WNCL format, which will help set us up for the back end of the season."
Sophie Devine, the experienced allrounder from New Zealand, will take part in her second season of WNCL. She will have Nicole Bolton for company in the top-order. The duo has been exceptional for their respective teams providing solid starts upfront.
Chloe Piparo the skipper of WACA is happy with the blend of youth and experienced players in the squad for the coming season.
"Getting away as a group is always a great experience and to have that time with the new players in the squad will be fantastic," she said.
"Playing Queensland and Tasmania will be a great test first up, we'll be looking to turn the tables from our last round of WNCL last year where both sides got the better of us."
Piparo is confident of stringing wins over Queensland and Tasmania and is hoping the preparation translates into solid performances ahead.
"I think we match up on paper really well and I'm confident that we've put in the preparation to be able to perform against both sides this weekend."
WA flew to Brisbane this morning to begin their 2019-20 campaign, playing Queensland on Saturday before taking on Tasmania on Sunday.
WA Women's WNCL Squad:

Chloe Piparo (c), Megan Banting, Nicole Bolton, Piepa Cleary, Sheldyn Cooper, Ashley Day, Sophie Devine, Amy Edgar, Molly Healy, Kathleen Hempenstall, Emma Inglis, Emma King, Taneale Peschel, Meg Thompson