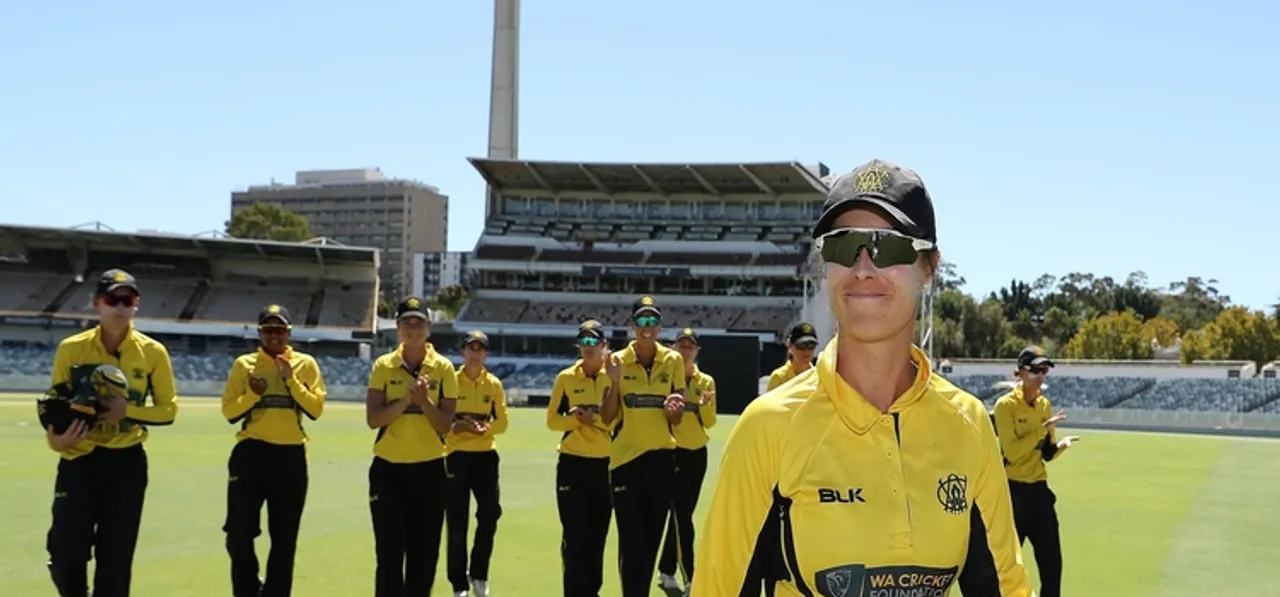 Western Australia off-spinner Emma King has announced her retirement from professional cricket with the match between Western Australia and Victoria in the Women's National Cricket League on Saturday(March 20). She finished with three for 37 in her final appearance for Western Australia.
The 28-year-old said that she had decided that this season would be her last before it began. "I know it is the right choice, because unfortunately for me there's not the simple choice of just playing cricket. I'm very grateful for the opportunity and to all of the coaches I have had," King was quoted saying to
The West Australian. 
She thanked her family and friends for the support and extended her gratitude to late broadcaster Wally Foreman, who is a close friend of hers. "Someone who I think about daily still is Wally Foreman. He is probably the reason why I started playing cricket and developed a love for it. Mark (Foreman's son) was in a team outside of school with a lot of the boys. I was best friends with him at the time. So, we just joined a team, and I played with them for three-four years."
"I grew to love it and have had some really hard-fought battles in the backyard with Mark and my two other brothers. From there, I didn't actually know another female played cricket. I eventually learnt that there were others out there and went to senior cricket straight away when I was 15."
King made her debut for Western Australia at the age of seventeen, and since then, have been a vital cog in the setup. King has also been a part of the Perth Scorchers since the inception of the Women's Big Bash League.
She used to work full-time as a Health and Physical Education teacher at St Hilda's for seven years, during her earlier days with Western Australia. Over a while, she had to reduce her workload as a teacher because her demands as a professional cricketer increased drastically with the introduction of WBBL.
"I got all the way down to 50 per cent of a teaching load, just because of the juggle with training and teaching. I love the school that I'm at. So, there's only so much I can keep asking from them to give me the time off to train in the middle of the day," she said.
When asked what the most she would miss as a player, King said, "Singing the song in the changerooms after a win with my teammates is one of the things I'll miss the most.
In 54 WBBL matches, she has taken 41 wickets at 26.15, conceding just 6.41 runs per over. She is the third leading wicket-taker for the club in the tournament. For Western Australia, King has taken 73 wickets at 30.08 in 66 List-A matches.