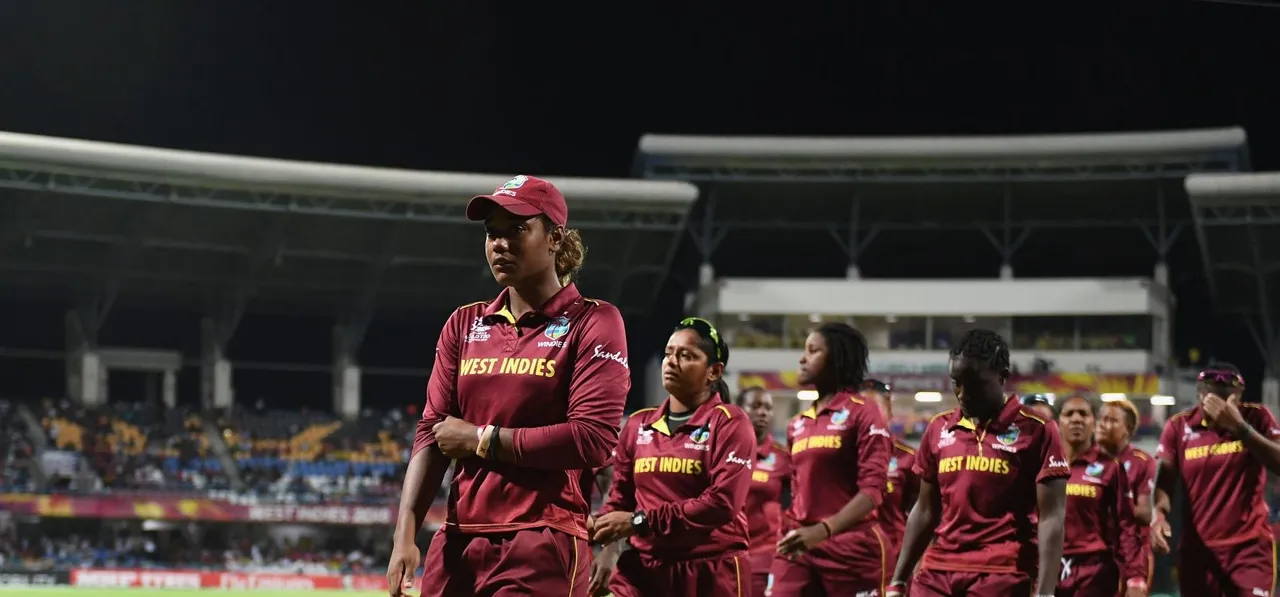 Ann Browne-John, West Indies lead selector, is concerned about the lack of drive and passion for the game among current players. Her comments came after the West Indies suffered a 5-0 whitewash at the hands of the hosts England in the
recently concluded T20I series
in Derby.
Since their 2018 T20 World Cup semi-final appearance at home, West Indies won only eight out of the 35 international matches they played across formats. During the 2020 T20 World Cup, the team managed to win only the match
against the newcomers Thailand
before they crashed out of the tournament in the first round after defeats
to Pakistan
and
England
. That Thailand match remains their solitary win in the year 2020.
"We would like to see the passion we had before," Browne-John said while speaking to
Sportsnation Live
on Nationwide Radio in Jamaica on Saturday (October 3).
"I have been involved with the team over a length of time even before I became a selector and that is one of the things, I always hear the coaches mention to the girls. They want to see the intensity, they want to see the drive, the passion that we are supposed to have."
ALSO READ: I would like to see us smiling again: Courtney Walsh underlines plans as head coach of West Indies
Browne-John also conceded that West Indies currently don't have a deep talent pool to choose the players from. She is hoping to find a set of players they can nurture for the future.
"Most definitely, and we have recognized that fact. Unfortunately, we were not able to have a regional senior or Under-19 tournament this year but that is something we have discussed as selectors," she said. "We now have to start looking for the next group of players, the group that would normally be like an 'A' team or an Under-19 team. So, we have to start finding that group of players and start nurturing that group."
"It was also mentioned that we don't have left-hand batters in our top order, we have to pick somebody who is left-handed and who is performing, so that is another consideration."
"We have a great number of off-spinners but we only have one leg-spinner in Afy Fletcher, but we don't have a large number of left-arm orthodox bowlers. When we go out, every team we face we come up against left-arm orthodox. We have to look for that kind of player in the Caribbean."
ALSO READ: West Indies need to have long-term approach to improve, says former coach Junior Bennett
Earlier in April, former captain
Merissa Aguilleira lamented about the lack of passion
among the players after their first-round exit from the T20 World Cup in Australia. Before the global event, West Indies suffered a 5-0 white wash against India at home in November.
"Somehow the drive, the passion is not there and that's a huge cause for concern. We as West Indies players love to express ourselves, not just play cricket but have fun playing cricket, so when you look at the players and you realize they are not having fun, you realize that the passion is not there," said Aguilleira on
Sportsmax's commentators podcast.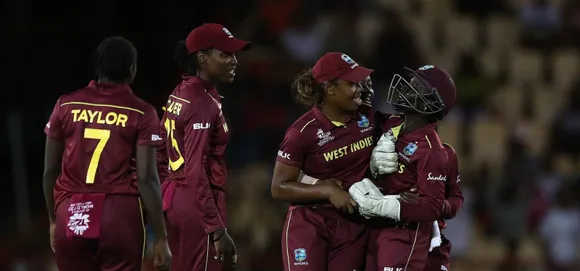 West Indies have struggled to put together consistent performances over the last couple of years. © Getty Images
"In the 2018 T20 World Cup when we reached the semi-finals, the passion was still there. But this World Cup which recently concluded, the West Indies team lacked passion on the field. What I see, that players depending a lot on captains, coaches and psychologists. They need to understand that they are professionals and need to get the job done. They can't be mediocre; they have to step over."
"We cannot continue to remain stagnant."
Browne-John, who played 11 ODIs for West Indies, believes all the players have to take the responsibility as individuals and they can't depend only on one or two players if they need to get back to their winning ways.
"It has been discussed a lot whether it is a lack of confidence, whether it is a dependency on one or two persons, and we always try to say to the girls, each individual must take responsibility. If you are batting at the top and opening, then you must take responsibility. If you are batting at three or four, anywhere you are you need to take responsibility for that position," Browne-John added.
"Hopefully by doing that we could see some of the passion and drive coming back, but I am agreeing that we are not seeing that at the moment."