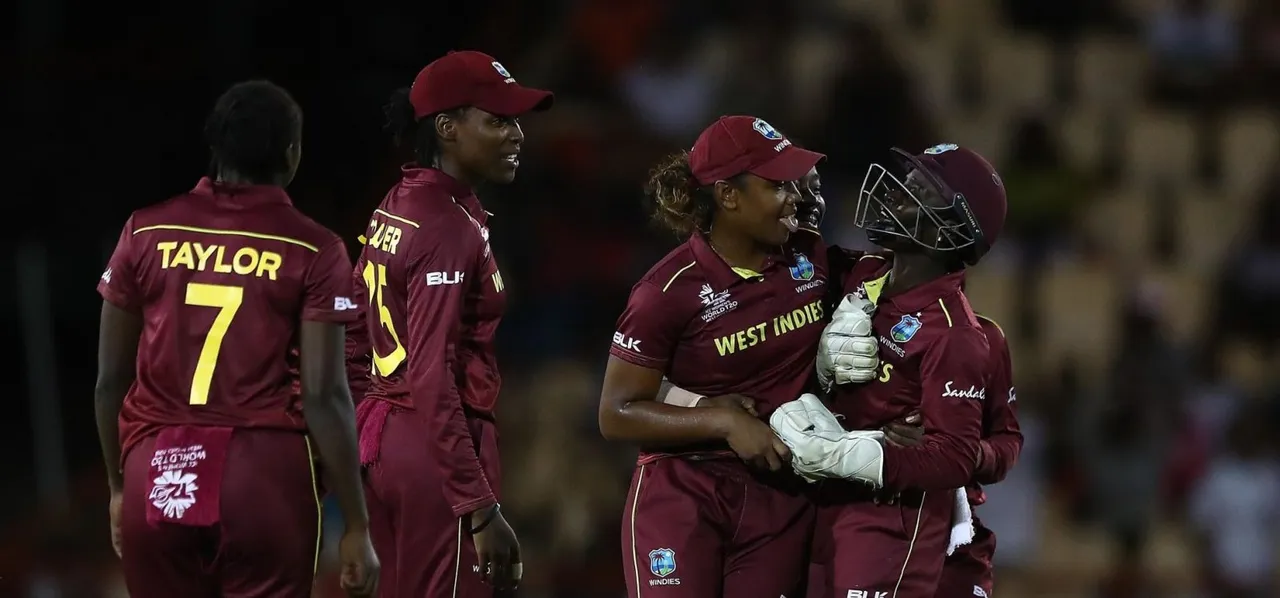 Hayley Matthews, West Indies' allrounder, and Johnny Grave, the Chief Executive of Cricket West Indies, expressed their delight at the confirmation of West Indies' tour to England, which was announced on Tuesday (August 25). The teams will play a five-match T20I series starting on September 21.

"Obviously at a time like this it's just really exciting that we're able to get back on the park and play some cricket again," Matthews told Women's CricZone, seemingly happy to play cricket after the COVID-induced break.

"We're very glad that England and Wales Cricket Board (ECB) and Cricket West Indies were able to come together in order for us to be able to play a sport, that everyone's been missing for a while now. It's going to be pretty exciting for all and I'm looking forward to that."

West Indies' men's team had toured England for a three-Test series that began in early July. That was the first international match after the pandemic. Now with the confirmation of the women's bilateral series, it will be the first international match for both these sides since the T20 World Cup earlier this year. Overall, it will be the second women's international series – the first between major teams – after Austria and Germany played a five-T20I series earlier in the month.

Grave said that he was glad that West Indies have managed to play a role in resumption of cricket in England on both counts.

"(It's an) absolutely brilliant news that we've been able to confirm the women's international tour," Grave told this website.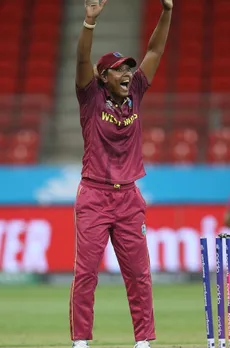 Hayley Matthews is glad to have an opportunity to get back to playing. © ICC
"You know we're very proud of the fact that we were able to, with the ECB, restart men's international cricket since COVID-19 and obviously now together again with the ECB, we're able to restart the international women's cricket's programme (in England) with five T20Is. We had our first conversation with the ECB less than two weeks ago. So, it's been fairly frantic just getting everything together from an organisational point of view."
The matches will be played at the Incora County Ground in Derbyshire behind closed doors. The bio-secure protocols, that were in place for the men's tour, would be in place for the series as well and that is enough to comfort Matthews.
"They've made sure that we're well taken care of in the bio-secure environment that everyone's looked after well," said the right-hand batter, who's played 50 T20Is and is only one of two to have scored a T20I century for West Indies. "So, we don't see too much risks involved and like I said everybody's just happy to get back out there."
Grave said that the players were eager to get out and play cricket and the medical and operational teams did their bit to ensure this series goes ahead.
"(I am) very grateful for the support we have from our medical team and our operational teams, who have pulled out all the stops to pull everything together in time and also for the women's players themselves, who weren't expecting this tour by any stretch of imagination but have all said that they want to play cricket again," he said.
"It's great that we are able to, with the ECB, provide exactly the same bio-secure environment, exactly the same protocols for the women's team that the men obviously had. It's been a huge effort to get everything done in time but we've had board approval, we've had WIPA and players' associations' blessings for the tour to go ahead."
"Now it's just about getting the final government permissions in place to land aircraft particularly in Guyana and Trinidad, where the borders and airports are shut."
ALSO READ: The changing face of women's cricket - Alan Wilkins
West Indies, who had won the T20 World Cup in 2016, crashed out in the group stage of the event earlier this year. This was the first time since the inaugural edition in 2009 that they hadn't managed to make it to the semi-final.
"The women's game is still developing from a commercial perspective," said Grave before adding, "this is just very much a cricket-focussed tour. This is an opportunity for the women's game at the international level to get back to being played."
West Indies celebrate a wicket during the T20 World Cup 2020. © ICC
There's no clarity about the announcement of squads as yet, though the players and the staff are slated to fly out of the Caribbean in the first week of September. They will train for three weeks in the bubble in Derbyshire before competing in the five matches.
"We're going to get three weeks for our women's team to train together in Derby where we'll exclusively have those cricketing facilities for three weeks," said Grave.
"They've got an indoor school as well, so even there's bad weather we won't be hampered. It's a great opportunity for our women's team to get back as a squad following the World Cup. They haven't been able to train together as a team since then, with the borders being shut and obviously the regional airlines grounded in many respects."
"We haven't been able to restart our women's programme at all. This is the first opportunity we've got to kickstart the women's programme and we're absolutely delighted to take up the opportunity of the invitation by the ECB to go to the UK. It's fantastic for our women's team that we're able to fulfil this tour."
"We hope over the next few days everyone gets negative COVID-19 test results back and they can leave the region safely next Sunday and have three really good weeks of preparation in England," he concluded.
https://open.spotify.com/episode/1W2TflzuLy0KsHSTVRvPXY?si=f3fRtBKDRLqTitbZIe28_w