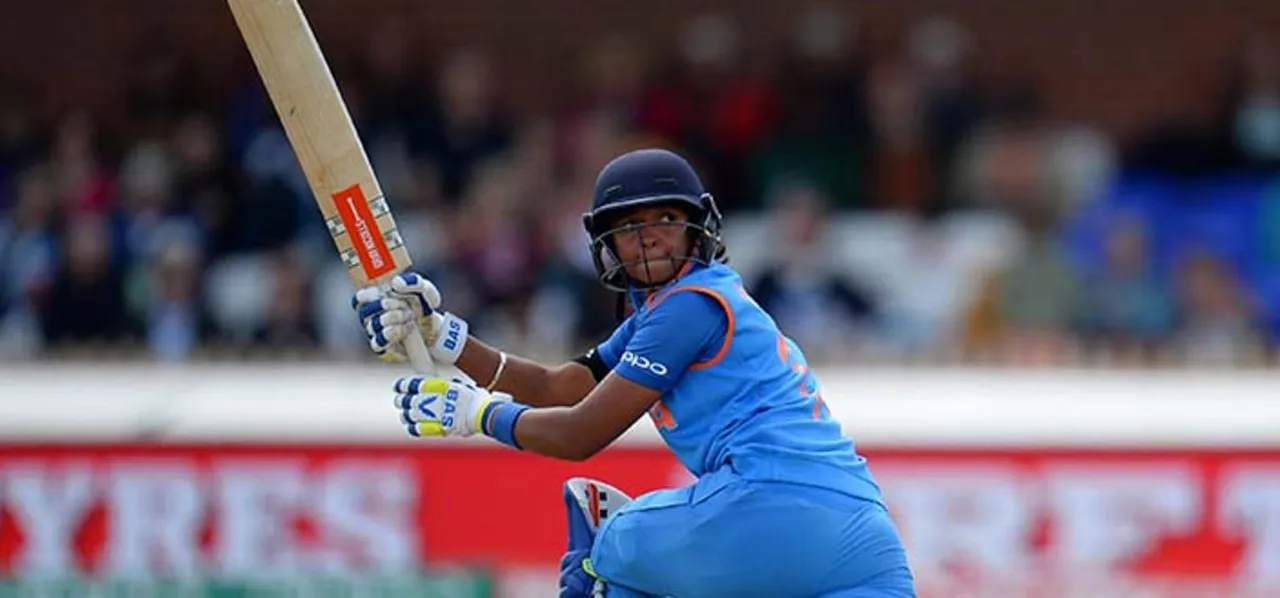 Having made the appearance in the final of ICC Women's World Cup 2017 and lost by 9 runs to England, all the fans of India team will expect that India will surely win this time. Captain of India team in the shortest format, Harmanpreet Kaur has recently written her thoughts for
ICC (International Cricket Council)
.
Out of 15 players, only 4 players have the experience of playing in the Carribean, where the World T20 is scheduled to be played from November 9.
Harmanpreet Kaur
, Mithali Raj, Veda Krishnamurthy and Ekta Bisht are the players who have been a part of the team which toured in 2012. Sharing the thoughts she wrote, "I've been to the West Indies a couple of times before, but the last time was about six years ago. Besides the people, what I remember the most from there is the wind."
"Wind is a big factor in the West Indies, with the sea so close by to many of the grounds, and fewer tall buildings. It doesn't just affect high catches, it makes a difference as a captain, bowler and batter. We have to think about which end to use which bowler from, and from which end which shot makes more sense. That's one of the things we will have in our plans going into this tournament." Harmanpreet added while talking about the problem and strategy.
"The ICC Women's World T20 2018 is the first ICC tournament after the Women's World Cup 2017, so I think a lot more Indians will be following our team. It's a good feeling; the team did well getting to the final in England, and that's why people watch." She further added.
As the last year's World Cup has changed the face of Women's Cricket across the country, Harmanpreet wrote, "Now the expectations will also increase, but that's good for the team as well. It means we will get a lot of support from back home. And we can see that with the other teams too. Each team has more fans as compared to a few years ago, and that's because everyone is playing well."
Confident captain shared, "In the past, we would see a few teams dominate others in T20 cricket. Now every team has two or three hitters who can change the game at any moment. You just can't take anyone lightly. So I think the ICC Women's World T20 2018 will be a good tournament, and an important tournament, especially for India. If we play as a team we can hope for a good performance like last year."
Talking about playing in the West Indies, She expressed, "The Caribbean has some very unique conditions too, and we will be playing those as much as the opposition. Judging by scores in their local tournaments, the pitches seem to be a bit on the slower side."
"All of our matches are in the afternoon, so dew should not be a factor for us as much, but if it's there, there may be a bit of grip in the evening. What I am looking forward to is the crowds. We are playing our group games in Guyana, a place I've not played in before. But in the whole region, crowds are very sporting. They really enjoy their cricket the most." She further expressed.
India performed really well in the recently concluded Sri Lanka series. Youngsters Taniya Bhatia, Jemimah Rodrigues performed brilliantly. talking about them, Kaur wrote, "We had a good series in Sri Lanka, where we got a chance to back some of our younger players. It was important to give them the freedom in that series, give them every opportunity. When a player is young, it's important to back them up, especially bowlers in the T20 format, where they are always under pressure."
Talking about the team, she expressed, "The focus was very much on the bowling on that tour, and I'm glad to see how the girls responded. Our coach Ramesh (Powar) sir has done a great job with the bowlers. It helps that he's a former India player, and he knows the pressures of the job."
The captain is hopeful about her side's win. "All the teams have done well in the last two to three years, so there isn't really a top-three anymore. We will have to give our 100 per cent every game. We can't take it easy, there are no games we can try anything in. It is going to be about playing our best XI every time, and taking things game by game."