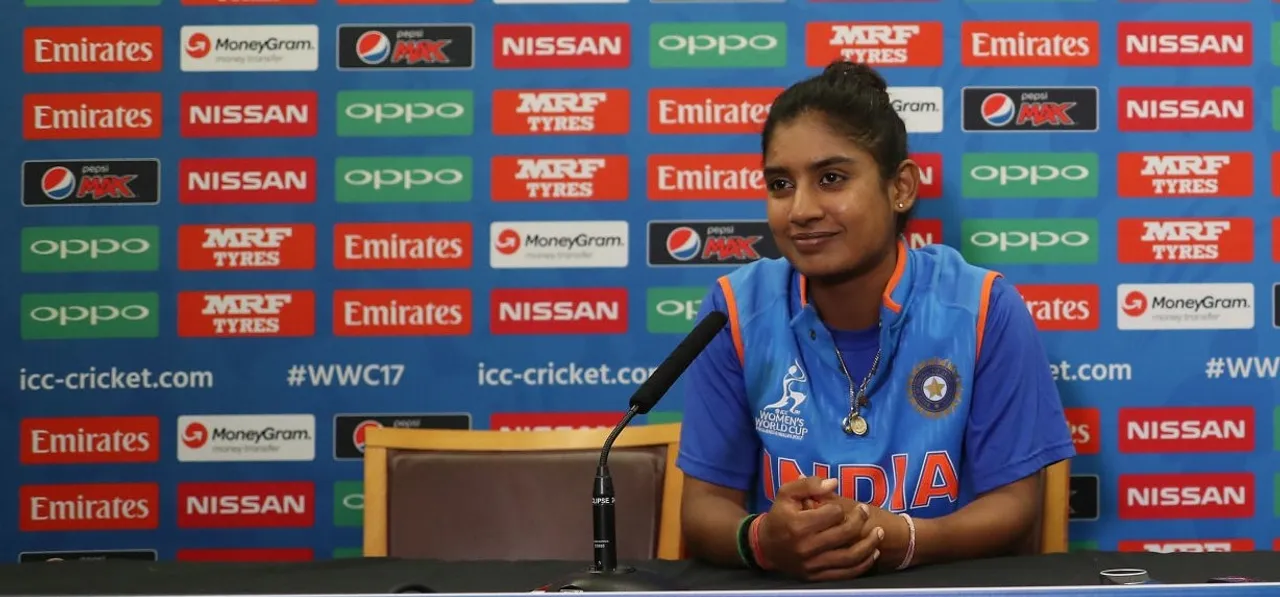 With the COVID-19 playing spoilsport to the rise in momentum in women's cricket and abolish all the gains received from the highly-successful T20 World Cup in Australia, India ODI skipper Mithali Raj feels it's all back to square one. "Honestly, we cannot build on it now. There were no sports activities after the World Cup as things were shut down due to COVID-19," Mithali was quoted as saying to
TOI
.
"Now, if the sport has to happen there are a lot of things that need to be done to follow precautions, regulations, etc. For example for the Test series in England, the players had gone there much ahead of the schedule (two weeks or so) for quarantine, etc. Also, spectators may not be allowed for games, so then we are pretty much back to those days of playing in empty stadiums."
While the Women's World Cups have been standalone events in the past, the T20 World Cups were always in a shadow of men's events. Breaking the stereotype, the 2020 edition was the first time a T20 World Cup was staged as a standalone event with a whopping 86,174 spectators watching India versus Australia final at the Melbourne Cricket Ground in March. It was the highest attendance for women's cricket globally.
"But the positive is that if we can get to televise all matches, there will be some following. In fact, all of us need some respite and getting to see live matches will be helpful. Sport is something that people will look forward to watching on television even during the pandemic," added Mithali, who currently in her home in Hyderabad.
ALSO READ: India likely to pull out of England tri-series owing to the rise in COVID-19 cases
Although Mithali strives to play Test cricket in mind, the 37-year-old feels the shortest format of the game is the way forward when it comes to the promotion of the game globally. "I have a two-dimensional way of looking at it. As a player, clearly, that is a very challenging format and any player will vouch for it. It is very unfortunate that I couldn't play more Test matches (10 only in 21 years) because even in today's time no matter where you are, people often ask how many Tests you have played," said Mithali.
"That's the value of Test cricket but unfortunately Test matches haven't happened much for us. It definitely challenges every player and I would have liked to see where I stand by playing more games. In terms of administrators, who are trying hard to promote the game globally, I would rather invest in a T20 or a One-day game as promotion is important to get people to watch the games and inspire girls to take up the sport.
"Hence, as an administrator, it wouldn't be wise for me to put money on women's Test cricket but as a player I would definitely love to play more Tests. But that is reality and we have to live with it," added the skipper, who twice led India to the 50-over World Cup finals in 2005 and 2017.
Speaking about women's IPL, Mithali believes it to be a platform for the domestic players who have failed to garner attractions of the selectors. "I look at women's IPL as another platform for players who have failed to catch the eye or live up to the expectations of the selectors. If they get picked by the franchisee, the players can have another go at things," she said.
"Shafali Varma is the best example. She didn't really have a big domestic season as such but the way she played in the Challengers' Trophy caught the eye of everybody. If the Challengers didn't happen then maybe Shafali wouldn't have been known. So someone who is struggling with form will get a chance to come back stronger. But considering the present situation, we may need a few more years for women's IPL."