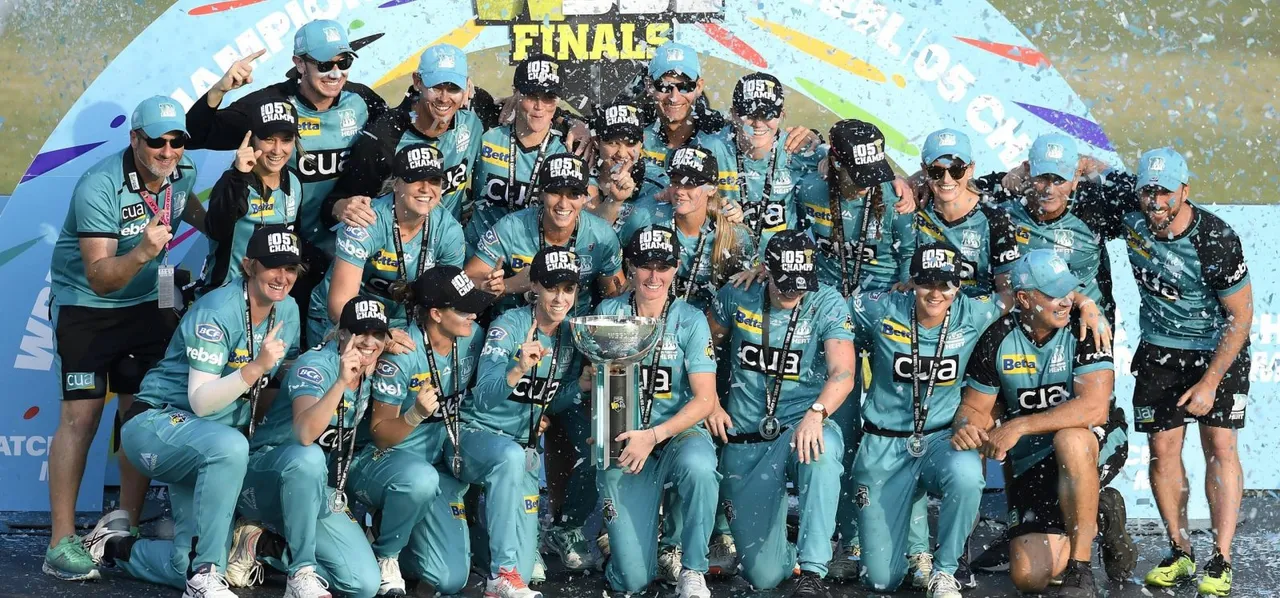 Just as they had done in the first ever standalone Women's Big Bash League final last edition, Brisbane Heat successfully chased down a target to secure victory in the first ever standalone edition of the tournament at the Allan Border Field in Brisbane on Sunday (December 8). Heat thus became the second team to win back-to-back titles after Ellyse Perry's Sydney Sixers in the second and third seasons.
WBBL05 was undoubtedly a roaring success in terms of providing thrilling matches, drama, funny moments, huge crowd support, and high quality cricket.
Women's CricZone lists out some of the things that really stood out in the seven week T20 extravaganza.
Crowd support - humans and dogs - aplenty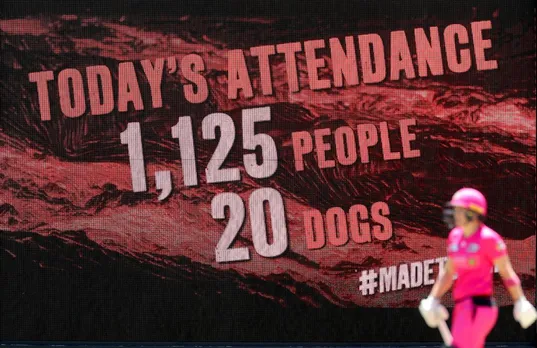 Be it North Sydney Oval, Allan Border Field, Karen Rolton Oval or Lilac Hill Park, there was one thing in common: huge crowds. The first match between Sydney Sixers and Sydney Thunder recorded 1891 people. It was a day-night affair and naturally, people came in to see the teams fight it out. The Allan Border Field in Brisbane was one which stood out among the venues. It constantly recorded more than 1500 supporters every match. The semi-final and final were held on this ground, with the latter being a sold out affair. Quite fittingly for the 'Brissy' crowd, it was the home team that came out on top.
While the other venues were most focused on the human population, Perth set a new record for the numbers of dogs attending a match!
The surge of young players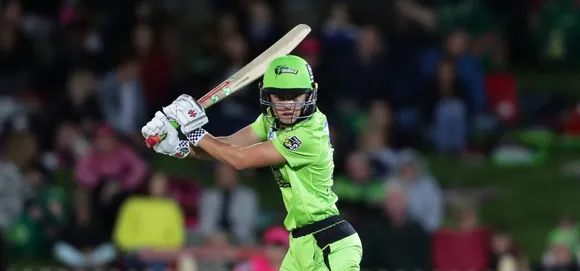 Hannah Darlington was named the WBBL young gun of the year. The teenager showed great temperament and composure in an otherwise dismal campaign for Thunder. She took 16 wickets and chipped in with useful contributions lower down the order. Apart from Darlington, there were several other teenagers who made their presence felt across the course of the tournament - Phoebe Litchfield, Tahlia Wilson, Maddy Darke, Josephine Dooley and Tess Flintoff were just a few of those names. Whenever given a chance, they were not afraid to step up and win games for their teams. Litchfield, aged 16, become the youngest player to score a WBBL half-century. It is certainly a sign of good things to come, especially for Australian cricket.
Pulling off run-chases without much fuss
Out of 56 league matches, 31 were won by teams batting second. Melbourne Renegades were the master of run-chases as they successfully pulled off six in seven attempts. All three knockout matches were won by teams chasing, and the final saw Heat hunt down the highest ever total in a WBBL final. There were 43 totals in excess of 150 in this edition and 21 games that aggregated a total of over 300.
Teary-eyed farewells to legends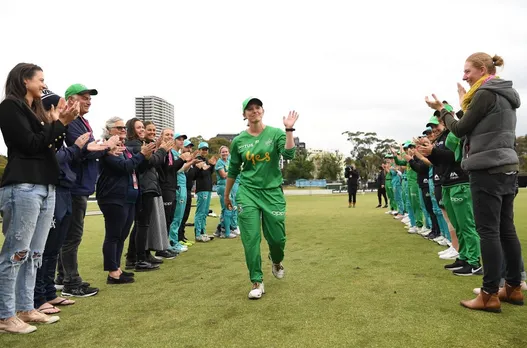 Alex Blackwell, Rene Farrell and Kristen Beams - all legends of Australian cricket - bowed out from game this year. Blackwell played close to 19 years and was at the helm of proceedings for Thunder right since the first season. Beams was also with Stars since season one and led them for two years as well. Blackwell and Farrell were given a guard of honor by four teams - Thunder, Stars, Heat and Renegades - which sums up their contribution for their teams.
Lanning's poor luck with the toss/ bat flips continues
Meg Lanning was so frustrated with losing the coin toss that she brought Alyssa Healy as a specialist coin-tosser for two T20Is against Sri Lanka. With bat flips used in place of toss in the WBBL, Lanning would have hoped for some good fortune. Alas, it was not to be as she won just five bat flips this season. She had the worst win-loss ratio among the all the WBBL05 captains.
England players shine
Among the overseas group of players, it was England's players that benefitted the most from this season of WBBL. Eight English players were in action this year, out of which Danielle Wyatt of Renegades had the most prolific run with the bat. She hit 468 runs at a strike rate over 130, including four fifties in it. Scorchers' Amy Jones and Natalie Sciver, too, scored over 300 runs. However, the departure of these two for England's series against Pakistan, impacted the Scorchers, whose batting came a cropper in the semi-finals against Strikers.
The New Zealander's too enjoyed a fairly good run, with Sophie Devine earning the player of the tournament award for her phenomenal season.
Clearing the ropes high and handsomely
Overall 196 sixes were hit in this edition of WBBL. Sophie Devine hit 28 of those and was leading the pack. Chloe Tryon, Lizelle Lee, Grace Harris, Alyssa Healy and Natalie Sciver too flexed the muscles and dispatched the loose delivers with absolute disdain.
Fittingly, Sammy-Jo Johnson made sure to finish the tournament with a bang, crashing Devine for four sixes in an over. Even though it came at the end of the tournament, the allrounder finally got a taste of her own medicine!