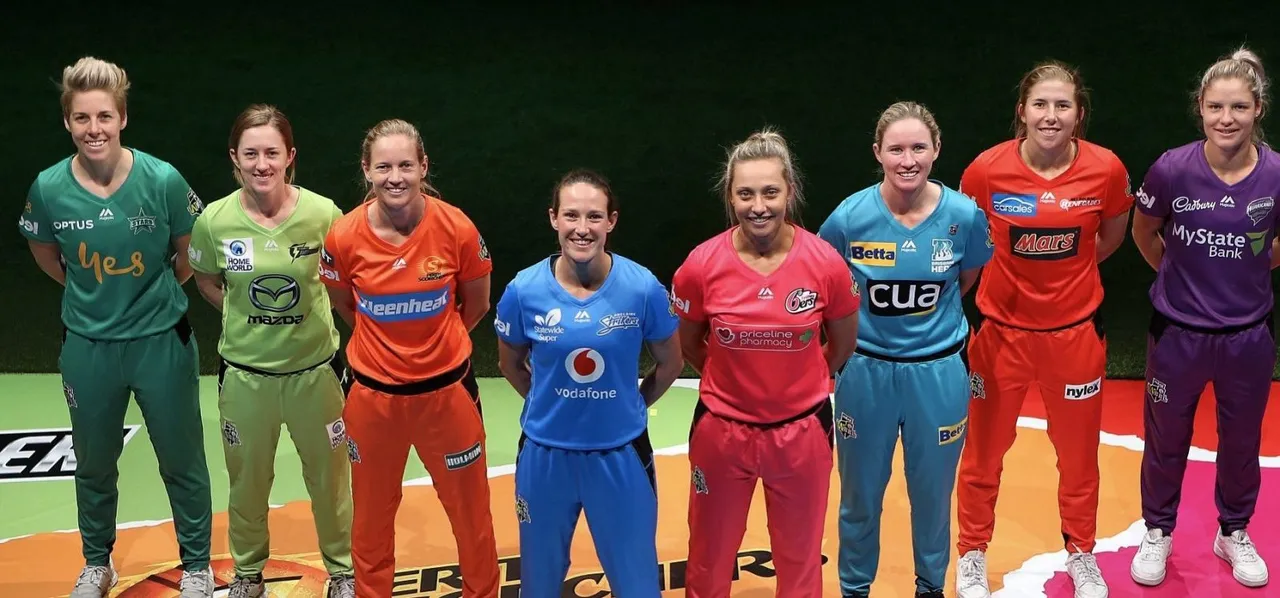 So it's that time of the year again - high scores, huge hits, tumbling wickets, nail-biting finishes, drama, and a lot of action. Friday (October 18), brings the beginning of Australia's premier women's domestic T20 competition: the fifth season of the Women's Big Bash League (WBBL). Eight teams will participate in the first ever standalone edition of the tournament that will see 56 league matches played between October 18 to December 1 before the two semi-finals on December 7 and final on December 8.
Women's CricZone 
takes a look at the competing teams, the changes they've made and who will likely be their key players. 
Brisbane Heat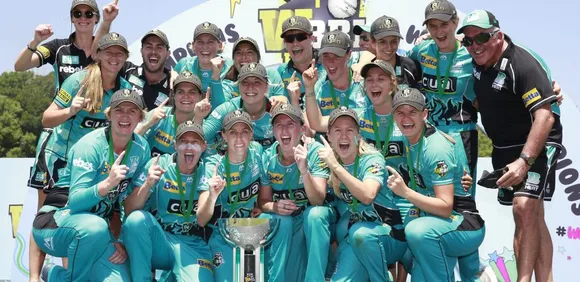 WBBL|04 Champions - Brisbane Heat © Getty Images
In: Amelia Kerr,  Maddy Green, Mikayla Hinkley, Lilly Mills
Out: Jemma Barsby, Josie Dooley, Sune Luus, Laura Wolvaardt
The defending champions who shocked Sydney Sixers to eventually win the title in 2017-18 have managed to keep their core group intact. Heat will be led by Kirby Short and she has the likes of Beth Mooney, Jess Jonassen and Delissa Kimmince to bank on within the group. All three players are coming off impressive form in international cricket and are looking good to carry that in to the WBBL. Apart from the trio, Heat possess the talents of Grace Harris - called a "once in a generation cricketer" by one of her teammates - and Sammy-Jo Johnson, both of whom showcased their allround ability last season.
They have signed the New Zealand duo of
Amelia Kerr
and
Maddy Green
as their overseas professionals.
Jemma Barsby, one of their key performers through all four seasons so far has shifted over to Perth Scorchers.
"We're really excited about what lies ahead. Our Australian players Beth Mooney, Jess Jonassen and Delissa Kimmince are doing great things for the national side and the Queensland girls have put in a lot of hard work during the off-season to get us to the eve of the tournament in good shape," said Ashley Noffke, head coach of Heat.
Squad:  Kirby Short (c), Lilly Mills,  Charli Knott, Haidee Birkett, Maddy Green, Grace Harris, Laura Harris, Mikayla Hinkley, Sammy-Jo Johnson, Jess Jonassen,  Amelia Kerr,  Delissa Kimmince, Beth Mooney, Georgia Prestwidge, Courtney Sippel.
Sydney Sixers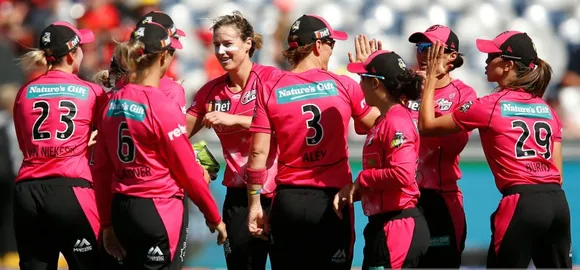 Sydney Sixers © Getty Images
In: Maddy Darke, Emma Hughes, Stella Campbell, Alisha Burns 
Out: Sara McGlashan, Tahlia Wilson, Carly Leeson, Clara Iemma 
The most consistent team in WBBL history, Sixers have largely kept their same squad together for the fifth edition of the tournament. The club boasts of players like Ellyse Perry, Alyssa Healy, Ashleigh Gardner and Erin Burns to name a few. Led by Perry - who is having a dream 2019 -  they will be keen to write off their loss to Heat last season as a bad dream.
Marizanne Kapp and Dane van Niekerk have been retained as Sixers' overseas players, while Sarah Aley, Lauren Cheatle - both of whom have international experience - will also be key members of the squad.
All the experience aside, one of the most exciting pieces of news emerging from the club is the signing of five teenagers for the 2019-20 season of the WBBL. Maddy Darke, Hayley Silver-Holmes, Stella Campbell, Emma Hughes and Alisha Bates are the exciting young talents that have been signed by Sixers this year. Whether they will be given a run straight away or be allowed to simply bide their time and learn from some of the superstars of the game will be interesting to see.
"We obviously have a number of big named international players, but we also have five teenagers and it is just as important for us to develop those players as it is to continue to grow with our more experienced campaigners," said Ben Sawyer, Sixers' head coach.
Squad: Ellyse Perry (c), Sarah Aley, Alisha Bates, Erin Burns, Stella Campbell, Lauren Cheatle, Maddy Darke, Ashleigh Gardner, Alyssa Healy, Jodie Hicks, Emma Hughes, Marizanne Kapp, Ellyse Perry (C), Hayley Silver-Holmes, Dane van Niekerk, Lauren Smith. 
Melbourne Renegades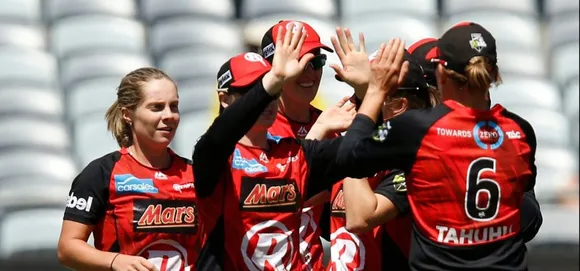 Melbourne Renegades. © Getty Images
In
: Josie Dooley, Tammy Beaumont, Makinley Blows, Carly Leeson, Courtney Neale
Out
: Tayla Vlaeminck, Amy Satterthwaite, Emma Inglis, Anna Lanning, Zoe Cooke 
Sometimes in cricket, you need luck going your way. Melbourne Renegades felt the same when they came within inches of qualifying for their first final last season against Sixers. Renegades though have a good chance this time too to make the top four.
Jess Duffin is set to take over as captain in the absence of Amy Satterthwaite who will miss the tournament having announced her pregnancy. However, her partner and New Zealand teammate, Lea Tahuhu, the furious fast bowler, keeps her place in the squad. She will be joined by the England batting duo of Tammy Beaumont and Danielle Wyatt who will likely take their place at the top of the order.
Overseas talent aside, Renegades have the likes of Sophie Molineux, Molly Strano and Georgia Wareham in their ranks. Fast bowler, Tayla Vlaeminck is missing from their group this year, having transferred over to Hobart Hurricanes. However, they have acquired the services of Josie Dooley, the young wicket-keeper, to strengthen their middle order.
"Jess is a highly respected leader within our team and across the competition," Tim Coyle, head coach of Renegades said. "She's calm, tactically strong, a fierce competitor and has a wealth of experience which will equip her well for the role."
"We're happy with how our roster has come together for the season ahead. We're excited to bring some fresh faces into the squad and set ourselves up to up to be challengers for the title this season,"
Squad: 
Jess Duffin (c), Tammy Beaumont, Makinley Blows, Maitlan Brown, Josie Dooley, Erica Kershaw, Claire Koski, Carly Leeson, Sophie Molineux, Courtney Neale, Molly Strano, Lea Tahuhu, Georgia Wareham, Courtney Webb, Danni Wyatt. 
Adelaide Strikers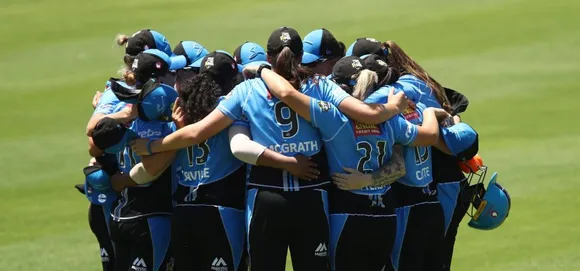 Adelaide Strikers. © Getty Images
In
: Katie Mack, Stafanie Taylor, Darcie Brown, Lauren Winfield
Out
: Dani Hazell, Samantha Betts, Katelyn Pope, Eliza Doddridge 
Strikers had a disappointing tournament last season, finishing sixth on the points table. In one of several changes, they have already brought in Luke Williams as their
new head coach
. Next, while the team will continue to be led by Suzie Bates, the
Smash Sisters
(the second half of whom is Sophie Devine), will be joined by
Stafanie Taylor and Lauren Winfield
who will both fill the final overseas spot.
In addition to their international superstars, they also have
Megan Schutt
, Tahlia McGrath, Amanda Wellington, and Sarah Coyte in their ranks. Katie Mack has
transferred over
from Melbourne Stars and will bolster their middle order that will also have the likes of Tegan McPharlin and Bridget Patterson.
In what is possibly the most exciting signing of the season, however, Strikers have called up 16-year old fast bowler Darcie Brown who has signed a
three-year deal
with the club.
Squad:
 Suzie Bates (c), Darcie Brown, Sarah Coyte, Sophie Devine, Ellie Falconer, Katie Mack, Tahlia McGrath, Tegan McPharlin, Annie O'Neil, Bridget Patterson, Alex Price, Tabatha Saville, Megan Schutt, Stafanie Taylor, Amanda-Jade Wellington, Lauren Winfield. 
Sydney Thunder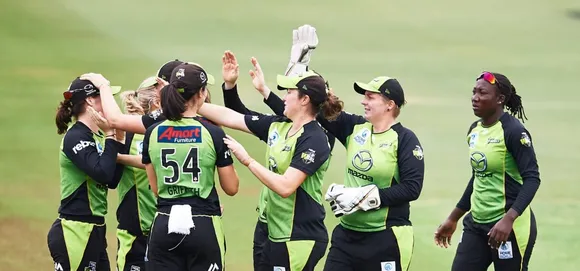 Sydney Thunder. © Getty Images
In
: Nida Dar, Shabnim Ismail, Phoebe Litchfield
Out:
Harmpanpreet Kaur, Nicola Carey, Stafanie Taylor, Maisy Gibson, Belinda Vakarewa 
The inaugural season winners, Sydney Thunder have always been one of the teams to beat in the WBBL.
Led by Rachael Haynes
, Thunder created history by
signing Nida Dar
- first Pakistani female to play at WBBL. The mercurial allrounder will be keen to stamp her authority on the tournament and also
learn as much as she possibly can
ahead of the T20 World Cup next year. Dar will be joined by
Shabnim Ismail
and
Rachel Priest
as the club's overseas signings.
Alex Blackwell and
Rene Farrell
are the other experienced heads in a squad that has a slightly fresh look about it.
Thunder have signed six youngsters this season, and Trevor Griffin, their
new coach
, believes the side has good blend of youth and experience.
"These youngsters have come in with a freshness about them," he said. "The way they hit the ball, the way they bowl the ball and the things they do in the field is moving the game forwards and I think that's very exciting."
Squad:
 Rachael Haynes (C), Sam Bates, Alex Blackwell, Nida Dar, Hannah Darlington, Rene Farrell, Lisa Griffith, Saskia Horley, Shabnim Ismail, Phoebe Litchfield, Kate Peterson, Rachel Priest, Naomi Stalenberg, Rachel Trenaman, Tahlia Wilson. 
Perth Scorchers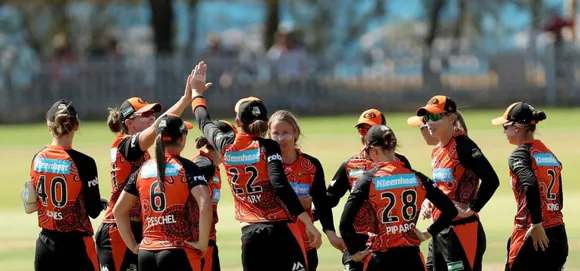 Perth Scorchers. © Getty Images
In:
Kim Garth
,
Amy Jones, Jemma Barsby, Natalie Sciver, Georgia Redmayne
Out
: Elyse Vilani, Kate Cross, Lauren Ebsary, Megan Banting, Bhavisha Devchand
Led by Meg Lanning, Perth Scorchers have both foregone and acquired some key players ahead of the fifth season of the WBBL. With Elyse Villani - on of their most prolific batters -  having transferred to Melbourne Stars, they have roped in Georgia Redmayne (previously Hobart Hurricanes) and Barsby (former Brisbane Heat) as part of their line up.
Following a wonderful start to her WBBL career, Amy Jones has
retained her position
in the Scorchers line up. The England wicket-keeper batter will be joined by teammate Natalie Sciver and Ireland allrounder
Kim Garth
. Both allrounders will provide a great deal of depth to the Scorchers line-up with bat and ball.
Often one of the strongest teams on paper, Lanning will be hoping that her team can perform to their ability this time around. With the talents of Heather Graham, Nicole Bolton, Piepa Cleary  and Chloe Piparo, Scorchers also have a good mix of Australian players in their ranks.
"I'm really excited with the squad we have put together, we have great flexibility across the board which will be the key to our campaign," said Lisa Keightley, head coach of Scorchers.
"Having three left handers in our batting line up means we're not as restricted to one side of the ground against the spinners, and that's a position we haven't been in before which is exciting. I'm looking forward to seeing everyone in action this season, we have the bowling unit that can be successful and I'm excited to see what our fielders can produce," she added.
Squad:
 Meg Lanning (c), Jemma Barsby, Samantha Betts, Nicole Bolton, Mathilda Carmichael, Piepa Cleary, Kim Garth, Heather Graham, Kath Hempenstall, Amy Jones, Emma King, Taneale Peschel, Chloe Piparo, Georgia Redmayne, Natalie Sciver. 
Melbourne Stars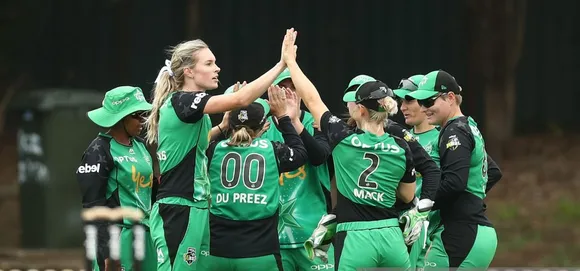 Melbourne Stars. © Getty Images
In
: Elyse Villani, Emma Inglis, Lucy Cripps, Tess Flintoff, Katey Martin
Out:
Georgia Elwiss, Makinley Blows, Chloe Rafferty, Katie Mack, Elly Donald
Having moved back to her home base, Elyse Villani will lead Melbourne Stars in the fifth season of the WBBL. Her presence in the team will not only strengthen the batting line up - that has looked slightly thin over the last couple of years - but also bring a new dimension to the side in terms of leadership. She will have the experience of Mignon du Preez, former South Africa captain, and
Kristen Beams
, former Stars skipper, to call on as well.
Stars have secured the services of
Lizelle Lee and Katey Martin
to join du Preez as their overseas players this season. All three come with varying strengths and each add a different dimension to the batting unit - which looked slightly weakened with the
exit of Mack
.
Emma Inglis, the wicket-keeper batter, who turned out for Melbourne Renegades a couple of seasons ago, has found her way back to Stars. She will most likely take the gloves from Lee.
Over the course of four seasons, Stars are the only team to have never competed in the knockout stage of the WBBL. Villani will be hoping that her maiden stint at the helm can help turn that around for the team.
Squad: Elyse Vilani (c), Kristen Beams, Lucy Cripps, Mignon du Preez, Nicole Faltum, Holly Ferling, Tess Flintoff, Nicola Hancock, Emma Inglis, Alana King, Lizelle Lee, Katey Martin, Erin Osborne, Angela Reakes, Annabel Sutherland
Hobart Hurricanes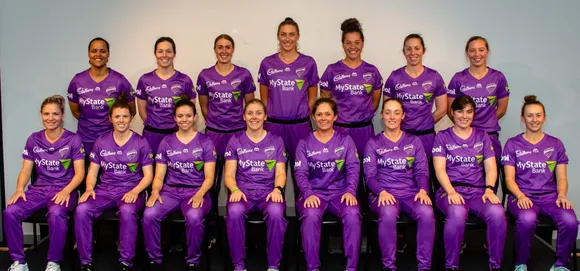 Hobart Hurricanes. © Hobart Hurricanes/ Twitter
In
: Chloe Tryon, Fran Wilson, Nicola Carey, Tayla Vlaeminck, Belinda Vakarewa, Maisy Gibson
Out
:  Veronica Pyke, Georgia Redmayne, Emma Thompson, Smriti Mandhana 
In the absence of Smriti Mandhana, Hobart Hurricanes have roped in
Chloe Tryon and Fran Wilson
as their overseas internationals to join Heather Knight. The pair, who will both be making their maiden appearances in the WBBL are proven performers at the international level and will be hoping to make an impact for the Hurricanes this season.
In addition to their international recruits, Hurricanes have added several Australian players to their roster this time around. Australia's up and coming fast bowler, Tayla Vlaeminck (former Renegades), will play for the Hurricanes this season, alongside Nicola Carey, Maisy Gibson and Belinda Vakarewa (all former Thunder).
Hayley Matthews, West Indies allrounder, will come in as a replacement player for Heather Knight following her team's international series against India.
Wooden spoon holders from last season, Hurricanes - led by Corrine Hall - will be desperate to turn their form around.
"We're really pleased with the group we've been able to assemble for the first-ever standalone WBBL season and we can't wait for the weekend for it to get underway," said Salliann Briggs, Hurricanes head coach.
Squad:
Corinne Hall (c), Nicola Carey, Stefanie Daffara, Erin Fazackerley, Katelyn Fryett, Maisy Gibson, Brooke Hepburn, Heather Knight, Hayley Matthews*, Sasha Moloney, Meg Phillips, Emily Smith, Chloe Tryon, Belinda Vakarewa, Tayla Vlaeminck, Fran Wilson /codes_iframe