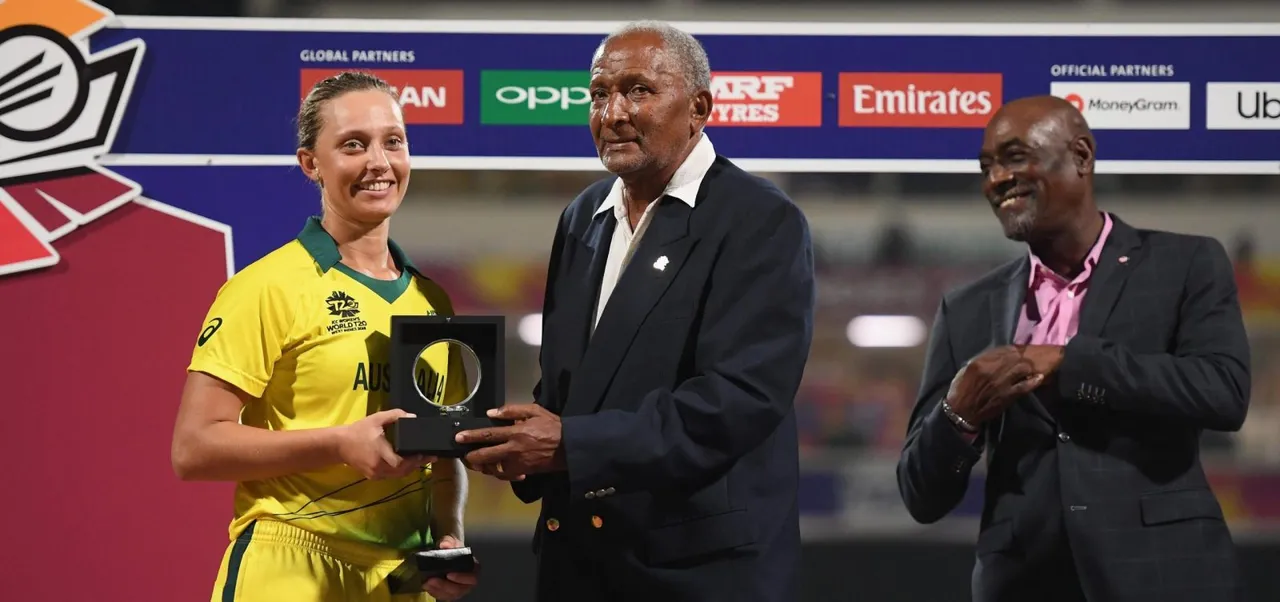 When Australia's World Twenty20 win is credited as a triumph of "the system", the player that comes most easily to mind is Ashleigh Gardner. It is a system that has plenty of depth, not least at club and state level, but when unpacking this victory, the term is serving as a byword for the Women's Big Bash League. It is in the WBBL that over three summers of 14-game seasons, given more television exposure by the year, where the big investments have paid off with the acquisition of this world title.

In the case of Gardner, she found her feet in the opening season of the competition as an 18-year-old before running rampant in year two, winning the inaugural young player of the year at the Australian Cricket Media Awards after tallying the third-most runs across the season. Fast forward to the opening weekend of WBBL03, and she struck 114 from 52 balls for the Sydney Sixers against the Melbourne Stars, obliterating just about any record one could care to list along the way.

Having been blooded as an international then given a chance as a bowler as much as a batter in the World Cup and Ashes, at age 21 this World T20 tournament was purpose-built for her to do exactly what she did in the final: dominate it.

"This is amazing," she said after striking the winning runs, her 33 not out in an unbroken union of 62 with captain Meg Lanning coming after she took three vital wickets with her acute off-spin including top-scorers Danielle Wyatt and Heather Knight. "I feel privileged being out there for the winning runs with Meg. I am just so honoured to play for my country and to get that (player of the match award) is a special feeling."

The show of faith in Gardner was underscored by coach Matthew Mott insisting that she be given the chance to bat at No.3 to make the most of her ball-striking talents, as he explained to Women's CricZone after their first win of this competition. That meant, in essence, Gardner leapfrogging Lanning – the most accomplished player in the side, if not the world.

A theme of Gardner's commentary about her own batting in the past has been that she gets herself into trouble when she tries to revert too far from her bash-and-crash natural game, honed in the backyard with her father before he signed her up to a local club at age seven. It meant that in the final – when she inched along to 5 from 15 balls after coming in during the fifth over – there was a risk that it wouldn't end well on the night.

It was evidence of her own leadership skills that she did find a way through to the other of the challenge on a pitch difficult to hit through the line as she does so well. Once Lanning held up her end of the bargain, striking two pristine boundaries in the tenth over, Gardner stepped up to play her role, launching three huge sixes in the 11th and 12th in the space of nine balls.

So far, leadership has been just as big a part of the Gardner story as her ability to hit or spin the ball as far as anyone in either of her disciplines. Principally, this has been as the captain of Australia's Indigenous side, most recently leading a tour to England to mark the 150th anniversary since the first team of Australian Aboriginals went to England in 1868.

"I am not just here representing my country but also my culture and all my family back home," Gardner said when asked about the importance of her role as an Indigenous woman, her family hailing from the Muruwari tribe in New South Wales. She has talked consistently and eloquently about her position as a leader in that community.

"I like to see myself as a role model for young indigenous cricketers, to show they can achieve whatever they put their mind to and whatever they are determined to achieve," Gardner had said when appointed captain of the Aboriginal squad. "Most Indigenous people are quite proud of their culture, and being able to represent my country and my people back home is a massive thing."

Both as a product of a flourishing system and a human being of considerable integrity, this is, surely, only the beginning. Whisper it, but one day Gardner won't just be one part of the team that brings a global trophy home to Australia. She will also be the skipper lifting it high.