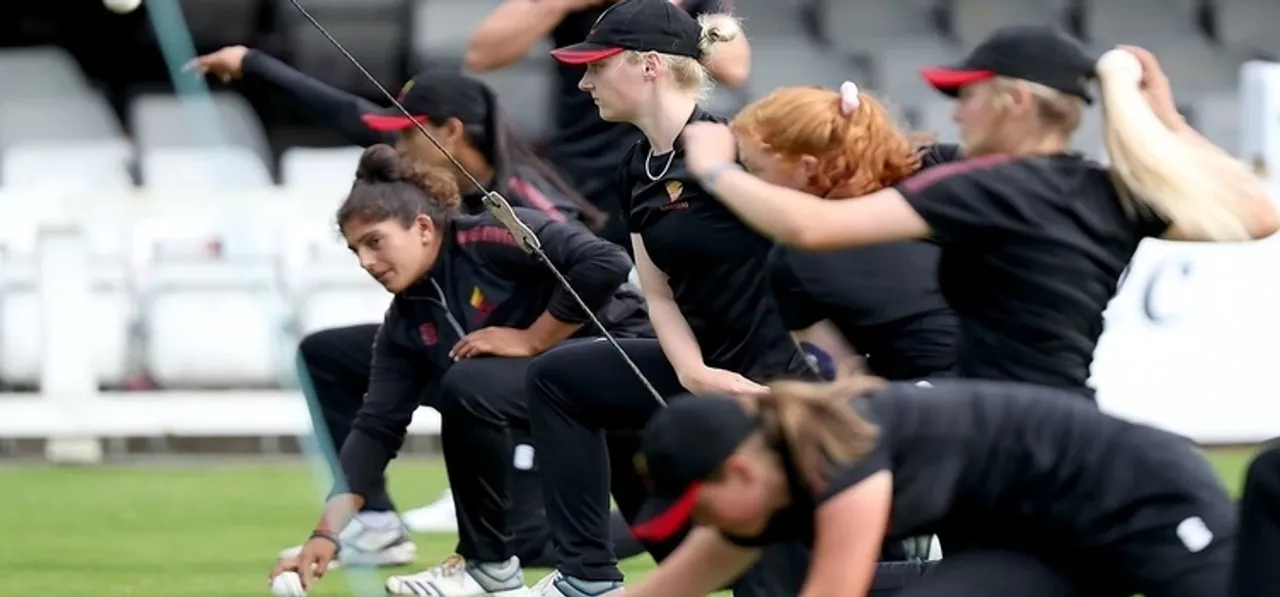 When Danni Warren took up the role as the Regional Director of Women's Cricket for the London and East Region in May, she had 
said 
that the new structure provides a unique opportunity to harness the potential of the game at all levels, across the region and nation. The new team - Sunrisers - was announced, and a series of appointments followed including the that of Trevor Griffins as the
 head coach.
Six months down the line, Warren feels that were a lot of positives for them despite the results not going their way in the Rachael Heyhoe Flint Trophy. The Sunrisers had lost all six matches they played in the RHF Trophy.
"When you look back at it with reflective glasses on, you realise that we were in a very tough division when they regionalised the competition we were playing against three established teams," Warren said in a video shared by the Sunrisers. 
 They had to bring in 15 new players together, most of whom had not played with each other. "Just trying to get those partnerships through, who opens together, who are your middle order, who are your bowling combinations that were a challenge for Trevor and other coaches," Warren added. 
ALSO READ: The need of club culture in India – Sikkim show the way
She is pleased with the way Sunrisers finished the tournament with Grace Scrivens scoring 72 not out in the last game. "It almost typifies the group we have. She is just 16, and she was batting with freedom and confidence and kind of finished the season in a way that gave us really good momentum into the winter."
After going into lockdown during the pandemic, the players have resumed training, and Warren said that the plan was to get to know the players better during the summer. "We didn't put any pressure on our players when it came to results. We just wanted to find out a bit more about our players and give Trevor and those girls a chance to hit the winter well," she said.
Praising the efforts of the players, Warren said that she is amazed to see the players' commitment in doing gym work, covering the miles and physical challenges that were set for them by the coaching staff with utmost discipline.
"It's just nice to get in here and hit some balls, bowl some balls and get some volume into the players. We've never had this opportunity before. We have got a chance to get 12 hours of cricket not just into the five pros but a few others that can fit into their lives around other commitments. We've never had that before."
ALSO READ: ICC Female Cricketer of the Decade nominees – what the numbers say
Coming on the back of the Women's Big Bash League success, Griffin has a significant role to play in the development of the young cricketers at Sunrisers and Warren is very much acknowledging of it. 
"He didn't have to win the Big Bash to prove to us that we had the right man," she said adding that his reputation of bringing the best out of players and the need for someone experienced at the top to lead the new setup made him the first choice. 
"It links up our brand nicely with London Spirit (which Griffin would be coaching in The Hundred). He has got a lot of experience within the women's game. He's been brilliant, and I am looking forward to him, having that experience over the young players in the region. Because if he can do half of what he has done elsewhere with these players, we are going to be at a great place."
Among those who have played for Sunrisers this year, Naomi Dattani, Cordelia Griffith, Amara Carr, Joanne Gardner and Kelly Castle were awarded full-time domestic 
contracts 
by the England & Wales Cricket Board.
ALSO READ: 'I thought I would be that one series wonder'
Speaking about the significance of having full-time contracts, Warren said all the players they work with have the skills to get them somewhere, however, those who were provided this year have been around for a few years and have worked hard towards it. 
"So, to see that in someone, to work like a professional when you're not, you know you're going to get something great out there when you're able to free them up to play cricket. So, that's a big thing."
She said that the decision also involved in identifying the characters who are going to mix perfectly into the Sunrisers team environment.
"We want players that Trevor can work with, that encourage each other, that bring our values. We couldn't have five better girls. But I could say, across the board, all the girls we have been working with have it within them, and we want to work with them build on it next year," Warren concluded.