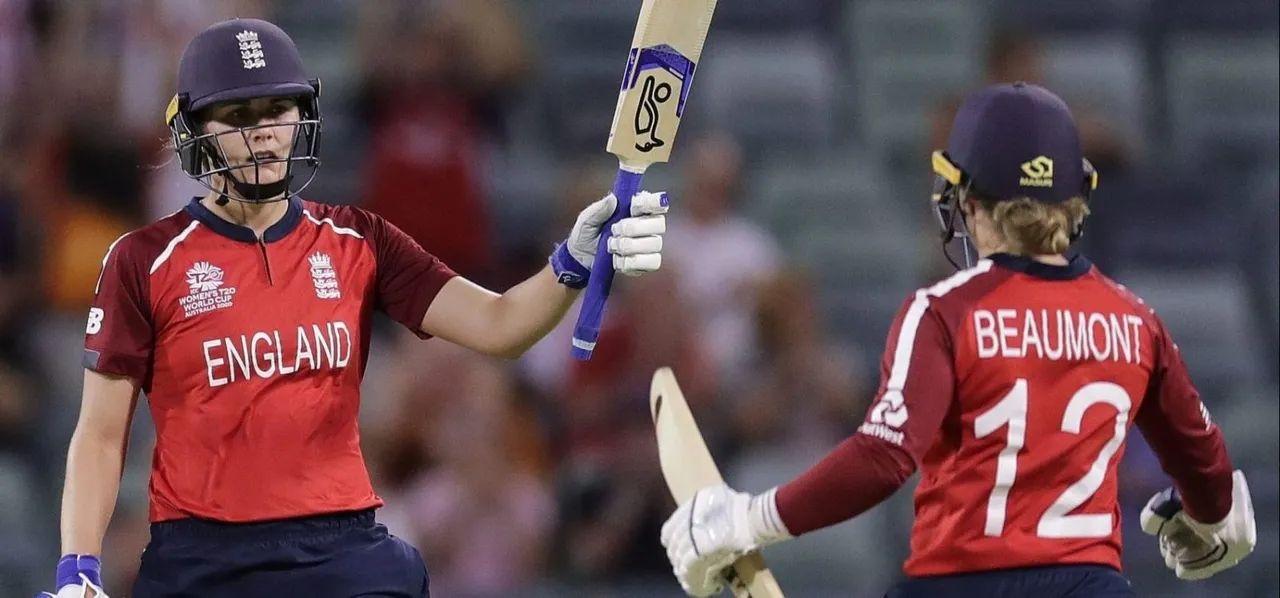 England allrounder Natalie Sciver has said that she wants to be the gamechanger for her team across formats and aims to become the top-ranked allrounder in the world at some point in her career.

"I want to be consistent and try to be a game-changer in any format really - try and swing it (the game) back our way and if it already is, then keep it going, and just influence the game as much as I can from any position," Sciver told reporters in a virtual press conference ahead of the five-match T20I series against West Indies in Derby.

Recalling her journey with the England team, the 28-year-old said that she is keen to continue her good run of form with the bat and contribute to the side's success as a senior player in the group.

"Being a senior player adds some extra responsibility. I think, I play better with extra responsibility."

ALSO READ: Andre Coley urges West Indies batters to step up their game

"It seems it like it was only yesterday I made my debut at Louth. Time just flies!"

Speaking about the team's preparation ahead of the series, the allrounder said the side had worked together for quite a while now and are raring to go ahead of the first game. England began training in late June and played a number of intra-squad matches before being 'released' to play in two rounds of the Rachael Heyhoe Flint Trophy.

They reconvened at the start of September in their bubble in Loughborough where they played a few more intra-squad games before the 16-member side was announced.

"It's been good to train as much as we did with a big group - 24 of us - so, we could play intra-squad games, and yeah, it's good to prepare that way," Sciver said.

She also said the extended time off gave the players time to recharge and also work on their individual goals heading into the season. Sciver said the players each spent some time with Lisa Keightley and the other coaches to figure out the areas they needed to improve on moving forward.

ALSO READ: England favourites against underprepared West Indies in opening international of the English summer

"For myself, there was a little with my bowling," she admitted, adding that it was a tweak in her action to make it more efficient. "But, it was also more about my mindset while batting and going through the gears a little bit, knowing when to kick on, and when to hold back a little."

Sciver had been batting at number three in three during the T20 World Cup and is expected to continue the same in the upcoming series too. She said that the work she had to do during the training was mostly from a tactical perspective.

Despite England's record against West Indies at home and their better preparedness going into this series, the allrounder said the hosts would not take the Stafanie Taylor-led side lightly, and that they would have to be ruthless if they wanted to dominate and win the series.

"We can never take the West Indies lightly. They've got people who can change the game all the way down the order with the bat, and once they get a few wickets in a row they just squeeze you and make it really difficult for you as a team. They're a great opposition, and one that you can't take lightly at all."