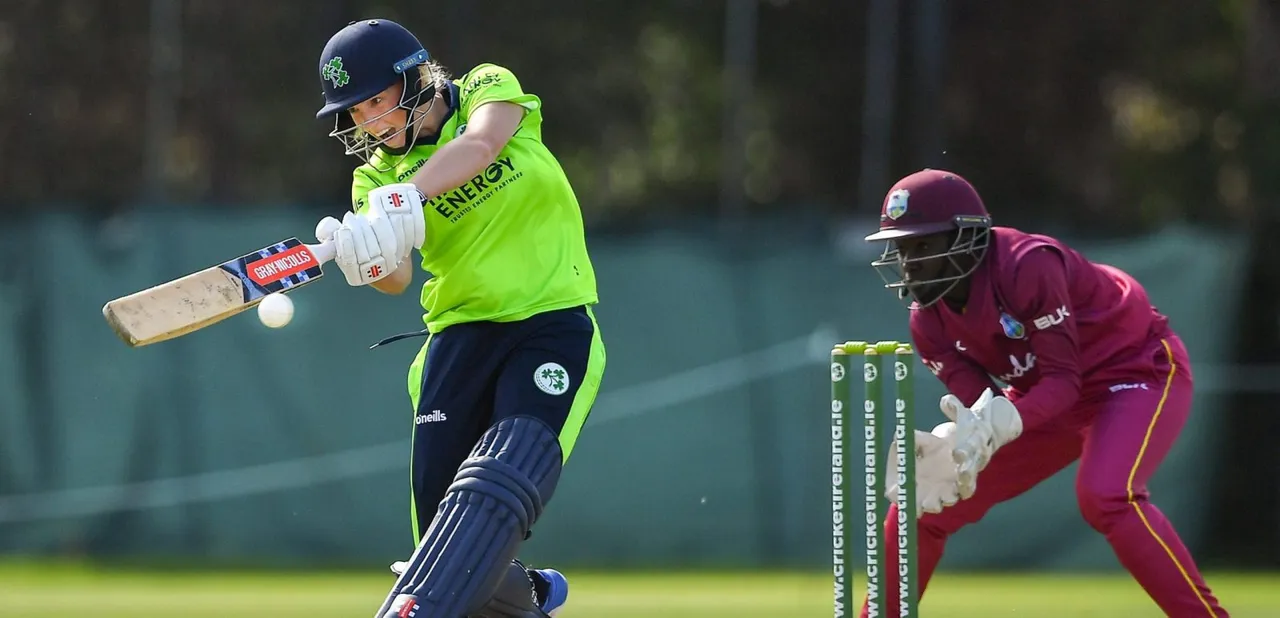 The decision was hard for Kim Garth. To leave a community that was a huge part of her life for over a decade, in order to explore an opportunity in an entirely new country more than 17,000 km away, was definitely a difficult choice. But in the end it was a matter of seizing a chance that was provided to her - the prospect of living the life of a full-time.
The 24-year-old Ireland allrounder made headlines on June 24, after
she penned a two-year professional deal
with Cricket Victoria (CV), with a possible chance of representing Australia in the future. CV General Manager Shaun Graf hinted that their newest squad member would apply for permanent Australian residency, but the Garth insists it is not something she is too worried about, and is instead excited about returning to the field next week.
"It's not something I have put much thought into. I'm very excited to get going," Garth told 
Women's CricZone.
"It's (the decision to move) been a decision I've been sitting on for a while so to finally make the call and confirm everything is a bit of a weight off my shoulders."
"Unfortunately I have had some visa issues to get through so I have been unable to train up until now which has been quite frustrating, but I'm really looking forward to starting next week."
The year has
been challenging
for Ireland. Following the disappointment of
failing to qualify
for the T20 World Cup, the Irish hoped to turn the tables in the ICC Women's World Cup Qualifiers which were slated to happen in July-August in Sri Lanka. But COVID-19
put paid to those plans
. Garth's departure has only heightened that challenge.
ALSO READ: Gaby Lewis lauds Cricket Ireland for having more support staff and training facilities
"It was a really difficult decision for me," Garth said of the choice to leave Ireland. "I have played for Ireland for ten years and have made some amazing memories and friends along the way and that wasn't something easy to walk away from at all. It's also a very big lifestyle change which was something I spent some time considering."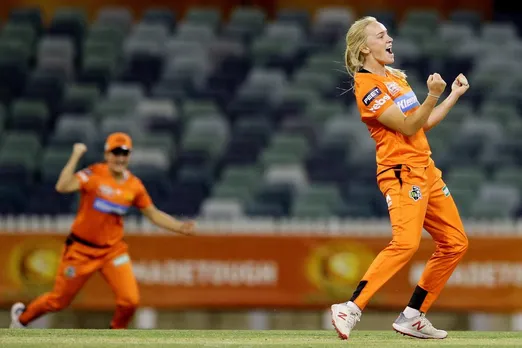 Kim Garth turned out for Perth Scorchers in the fifth season of the WBBL. © Getty Images
"However having just turned 24, it was a now or never moment and I certainly didn't want to look back in ten years' time with any regrets."
In a bid to strengthen the women's game, Cricket Ireland, introduced 11 new
non-retainer contracts
in addition to the six part-time contracts they already had in place. Garth hopes her shift to Australia would have some sort of impact in potentially accelerating the movement for a more professional setup for the women's game in Ireland, but she is aware that it's not as easy as it seems.
"In an ideal world, it would have some sort of impact. However the fact of the matter is (that) cricket is a minority sport in Ireland and is up against it financially, in terms of attracting sponsors and that kind of thing, particularly at the moment," she explained.
"Unfortunately funding from ICC is very limited compared to other full member nations as well, so while I would love to see a more professional set up, it's not an easy thing to implement and certainly won't happen overnight."
ALSO READ: If we stay together, we will only get better, says Juliet Post of her 'young' Netherlands team
With half-a-dozen of Australia's national contracted players part of the
Victoria side
, Garth is trying to soak up as much knowledge as possible.
"There are six (Meg Lanning, Sophie Molineux, Ellyse Perry, Annabel Sutherland, Tayla Vlaeminck, Georgia Wareham) in the squad, who are on
national contracts
and eight who have played for Australia. So there's so much talent, experience and knowledge around and I'm really looking forward to getting stuck into training and challenging myself against some of the best in the world and learn through that," said Garth, who has played 34 ODIs and 51 T20Is for Ireland, amassing 1,210 runs while picking up 65 wickets.
Having represented both Perth Scorchers and Sydney Sixers in the WBBL, Garth has also maintained her ambition to be a full-time professional and to play at the highest level. "I made the decision to move to enable to play cricket for a living. Right now, I'm focusing on getting into a very strong Victorian side and trying to perform consistently in the domestic competitions," she concluded.