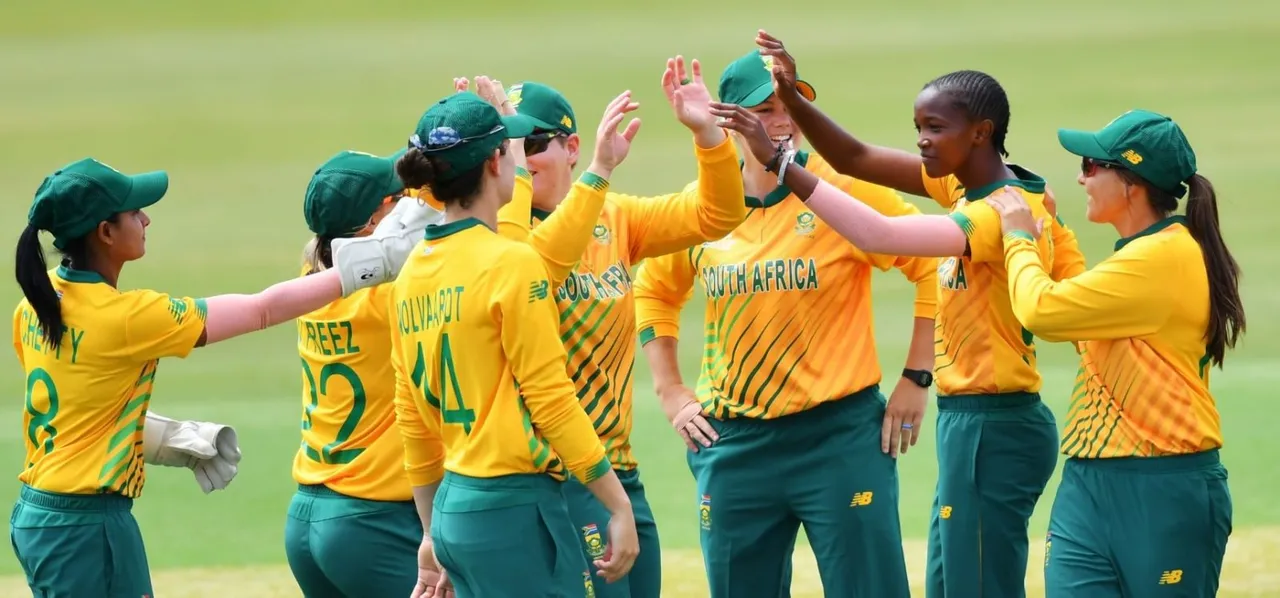 When Mignon du Preez hit a six and a four off the last two balls of the match – though just one run was added on the last ball because the batters crossed before the ball reached the boundary – South Africa not only registered their first T20 World Cup win over England, but also found a new finisher in du Preez. With the veteran's hitting short-form batting reaching a new high, the Proteas were on course for a strong show in the mega event. It was therefore no surprise that they found themselves in the top four.
With less than 11 months to go for the Women's World Cup 2021, one can expect the core of the South African team that participated in the ICC Women's T20 World Cup 2020 to remain the same. If form and fitness are on their side, they could potentially challenge for the title. So, through the prism of the recently-concluded World Cup, let's look at how the Rainbow Nation is shaping up for the 50-over event.
Undoubtedly, du Preez will be one of the pillars of the middle order. Perhaps she may not have to go the 'six-hitting way' as often as she had to in the shortest format. Since the start of 2019, the right-hander has averaged 37 in ODIs - more than her career average of 32.71 - with a strike rate a tad below 80.
In the three ODIs against New Zealand, she remained unbeaten on 7, 35, and 35. This means that even in the fifty-over form, she is finishing games for South Africa - a habit that they'd like her to continue.
ALSO READ: Old dog, new tricks: du Preez and her six-hitting ways
One major change that will be seen is the change in opening combination from the T20Is - Laura Wolvaardt may well reprise her role at the top with Lizelle Lee. Three of the top four opening partnerships for South Africa feature Wolvaardt in it – two of them with Lee. One of those came against New Zealand this year – 163 in the first ODI. What's more, South Africa haven't changed the combination at the top, despite results not going their way in 2019, especially against India.
In what came as a surprise, Wolvaardt batted in the middle order in the T20 World Cup and had very good outings whenever she batted. First the 'cover-drive specialist' lit up the tournament with an unbeaten 36-ball 53 against Pakistan before almost taking South Africa over the line against Australia in the semi-final with an unconquered 27-ball 41. Sadly for her though, there's not much of cricket going on in order for her to cash in on her good form and maintain touch.
South Africa were to host Australia in a limited overs series this month - the tour called off owing to COVID-19. The clean-sweep against the Kiwis meant that South Africa have already qualified for the ICC Women's Cricket World Cup with 22 Championship points.
Moving Wolvaardt to the top would mean Dane van Niekerk taking her place in the middle-order, as was seen in the ODIs versus New Zealand. That line-up, as testified by the whitewash, was a very strong one, with Sune Luus, van Niekerk and du Preez backing up the openers. With Marizanne Kapp and Chloe Tryon to follow, South Africa could almost always back themselves to get a strong finish.
ALSO READ: Laura Wolvaardt and the art of powerless bludgeoning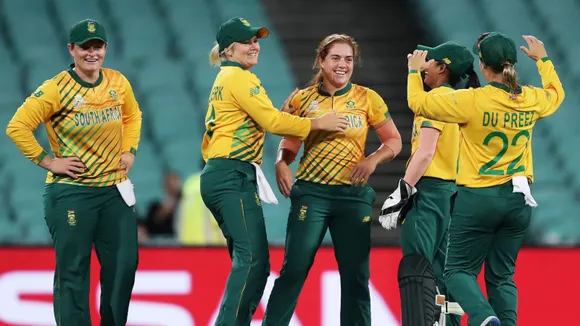 Nadine de Klerk bowled admirably, picking up three wickets. © ICC
South Africa's bowling attack has rarely been a cause of concern, with Shabnim Ismail and a fit-again Ayabonga Khaka leading a strong pace attack, with Kapp for support. They have reliable back-up in Tumi Sekhukhune, whom both captain van Niekerk and coach Hilton Moreeng speak highly of.
"She brings so much energy in the side as well as on the field. She does everything that she does it with 120% commitment and as a captain, you want a player like that in your side," van Niekerk told Women's CricZone about the youngster. Moreeng seconded that saying, "We know that she is going to grow into a formidable player. She has been sucking in a lot of information from the seniors."
Having tested Nonkululelo Mlaba, the young left-arm spinner in the T20 World Cup, South Africa have also beefed up their spin contingent. Her returns were impressive, picking three wickets while conceding below five runs-an-over.
ALSO READ: Despite dejection, South Africa set for a dazzling future
Even the bench doesn't look bare: Nadine de Klerk is struggling to get games, but when she was thrown in the middle, she showed the world she was raring to go, as evidenced by her 3 for 19 in the T20 World Cup semi-final versus Australia. And then they have an experienced and a reliable hand in Trisha Chetty with the wicket-keeping gloves.
Well, from the outset it does look as if they have what it takes to go the distance – strong unit, experienced leader, stable line-up, all bases covered. When everything comes together for them, South Africa are a difficult team to beat, but in the same way, when the balance is slightly off, they can also collapse in a heap, as witnessed on their tour to India in 2019, where they went down 3-0 in the ODIs.
South Africa would hope for an injury-free year – they did have a scare during the T20 World Cup with Kapp battling a respiratory tract infection. Moreover, with not much action in the foreseeable future, South Africa will also have to guard from rustiness.
South Africa – be it the men's or women's team – have flattered to deceive at the big stage. But with this squad having been together for a while now, they could well finally give the country something to cheer about.