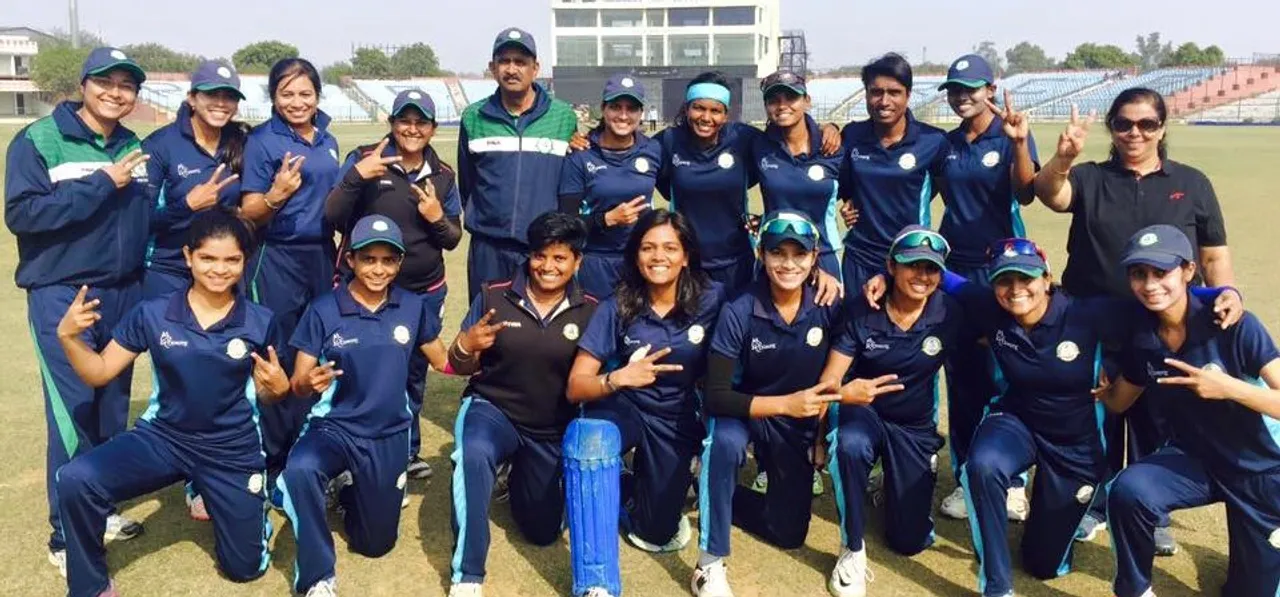 State associations are coming up with different plans to keep the players fit as they wait for on-field cricketing activities to resume. First it was Bengal, then Kerala, and now Vidarbha Cricket Association (VCA) has started online fitness training for its women cricketers.
The players started training online with light fitness sessions during the last week of May and now they are undergoing full fledged training under the guidance of trainer Abhilasha Pantawane.
VCA started online training for men's cricketers in April, but the women players were given time to rest and recover from their hectic schedule of last season. "You can't have the same fitness schedule to the women's players as their men counterparts," a source in VCA told
Times of India
. "They were asked to good rest for proper recovery after a gruelling schedule from last season. They were playing matches till the second week of March."
ALSO READ: Bengal reap rewards of supremely successful system
Vidarbha had a disappointing run in the 2019-20 one-day tournament, losing five of their eight matches, with two being washed out. It was only in their opening game against Baroda that their top-order fired to give them a 105-win, after which they suffered heavy defeats, only showing some fight against Karnataka who eked out a two-wicket win. However, their performances were promising in the T20 tournament where they reached the semi-final, losing to eventual champions, Railways.
The Under-19 and Under-23 teams had equally poor seasons, failing to make the knockouts in either one-day or T20 formats.
"The team is going through a transition period. We are looking for more talent to create competition," the source said.
Times of India
 reported that VCA conducted a region-wide talent hunt to identify talented female players who could then be introduced into the state academy setup. However, the COVID-19 pandemic has meant all those plans have been put on hold. It is now likely that if the 2020-21 season were to proceed as per normal, the team will have to rely on the existing talent pool.