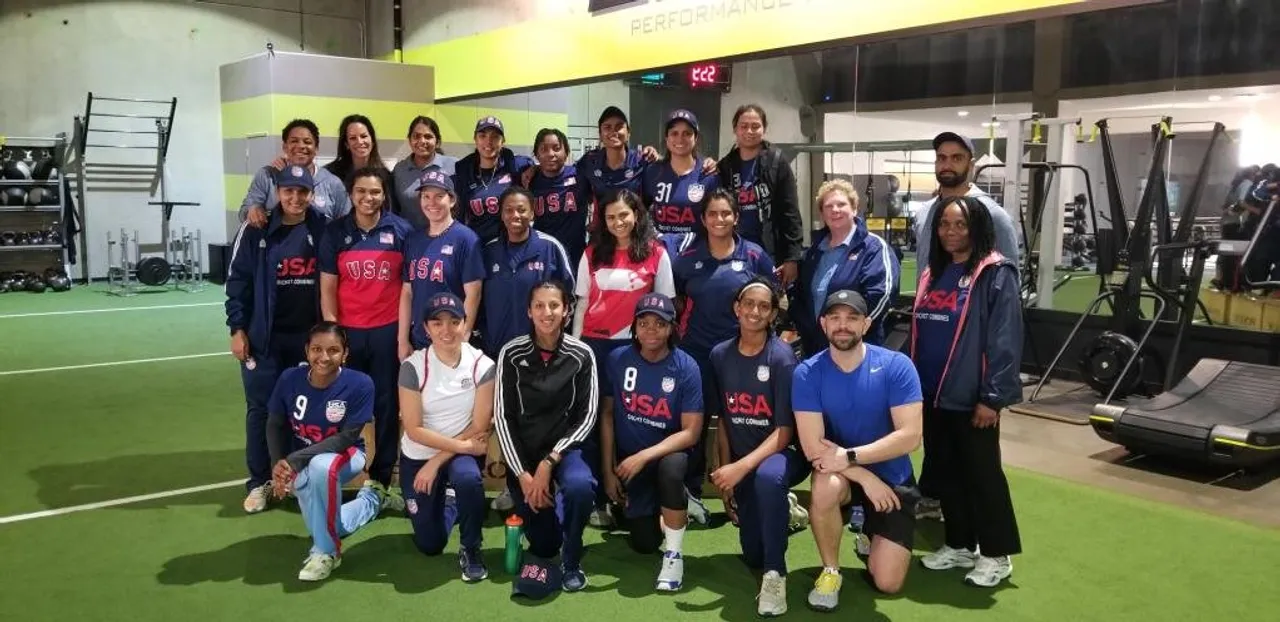 USA Cricket outlined its plans to make cricket a leading sport in the country by 2023 and establish itself as a Full Member of the International Cricket Council by 2030. The board, on Thursday (October 15) launched its first-ever strategic plan that outlines the initiatives to be undertaken over the next three years in order to popularise the sport through the country.
"The launch of this Foundational Plan is the culmination of a lengthy but important piece of work, which now sets the roadmap for the development of the sport in the United States over the next few years", said USA Cricket Chairman Paraag Marathe. "On behalf of the entire Board of Directors, we are extremely proud to present this plan to the entire cricket community across the country and we look forward to working with them to deliver on its commitments."
The plan drawn out by USA Cricket will focus on the engagement of existing players and fans - providing them greater opportunities to flourish. Activities that will have a long-term impact and build a base of young fans and players are also a priority. The format of T20 cricket, which is best suited to engaging a wider audience in a new market like the USA ,will be the focus of the board. Additionally, the engagement of more women and girls across the country in programs across all levels will also be a prime focus.
ALSO READ: ECB's rescue act in the summer of 2020
The board has identified five key goals for the plan, namely: growing engagement, increasing participation levels, improving the performance of the national teams, operating sustainably and building trust across local cricket community.
In the 30-page document, USA Cricket have also underlined their aim to increase the number of players, coaches, officials and volunteers across the board. There is also a desire to enhance the infrastructure available across the country and create a strong domestic structure and pathway program that feeds the national side.
The board also have an eye on building a balanced international and domestic calendar and possibly hosting ICC events in the future.
"As the Foundational Plan explains, many of the underlying initiatives that have been identified still need to be developed, and that reflects USA Cricket's embryonic stage of development. We have been encouraged by the great progress that we have been able to make across a number of different areas despite the obvious challenges of these times, and we anticipate that our growth will accelerate now that the organizational direction has been very clearly set. We look forward to providing updates on progress against the Foundational Plan at regular intervals over the next three years, and to working with the entire cricket community on its implementation," Marathe concluded.
https://open.spotify.com/episode/6Pdbvtu2ldOE4s1Yx9KJLb?si=zPqhIUcjTbK41STuUZHMuA